Rosa Parks: Before, During & After The Bus Boycott - Livestream Program
Rosa Parks: Before, During & After The Bus Boycott - Livestream History Program Hosted by Robert Kelleman - Washington, DC History & Culture
About this event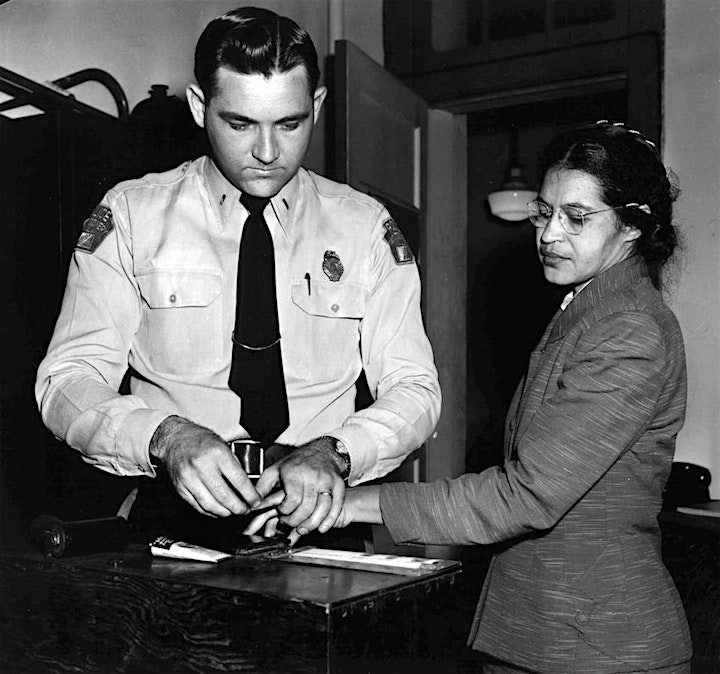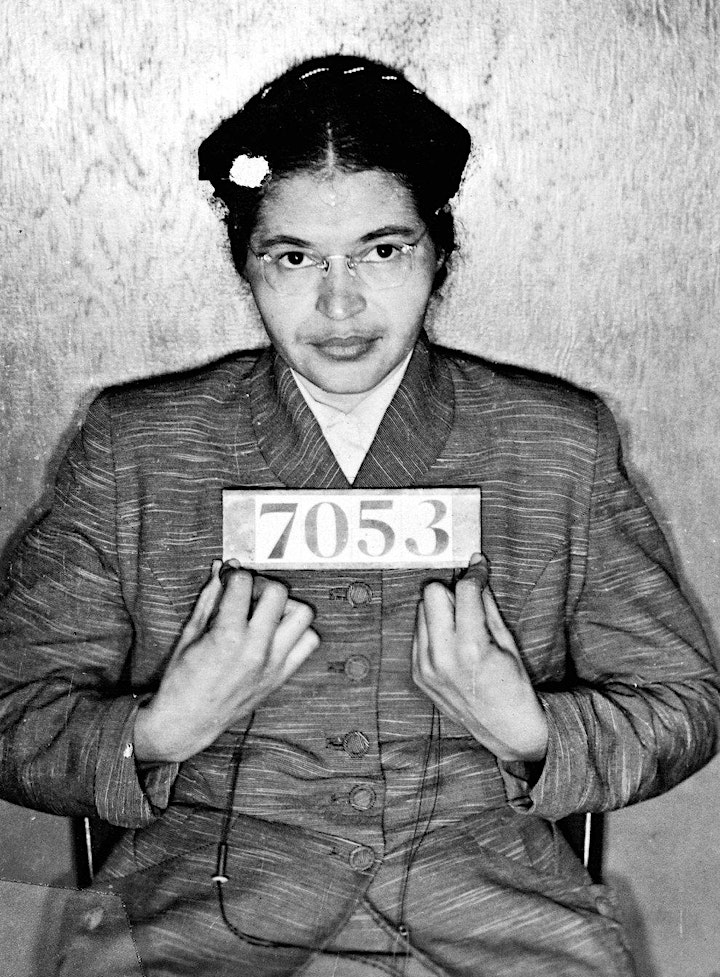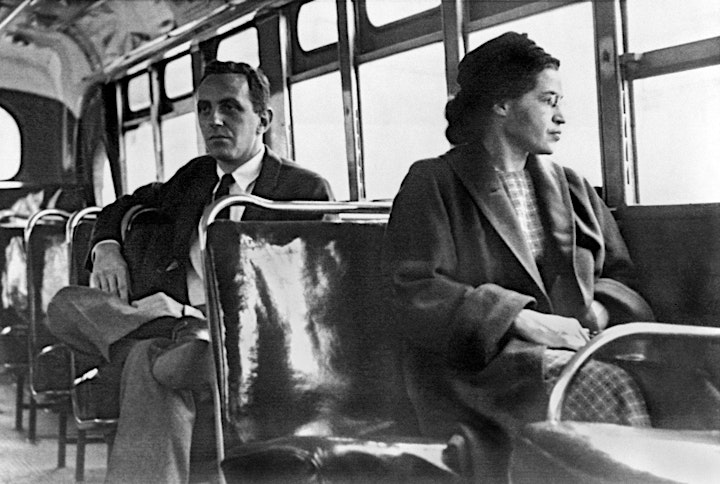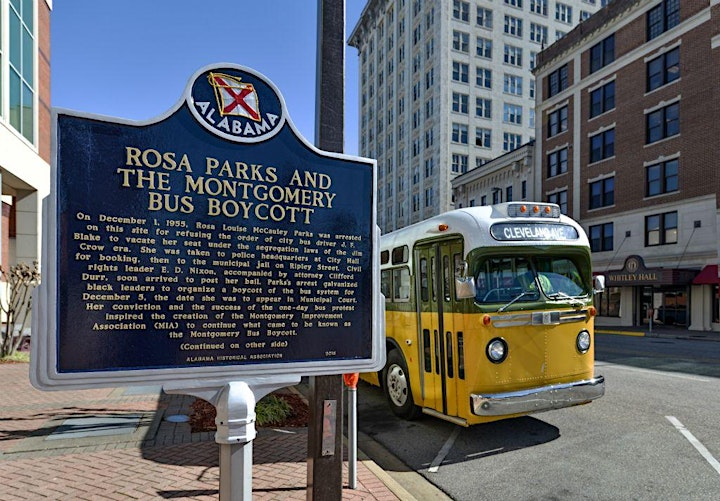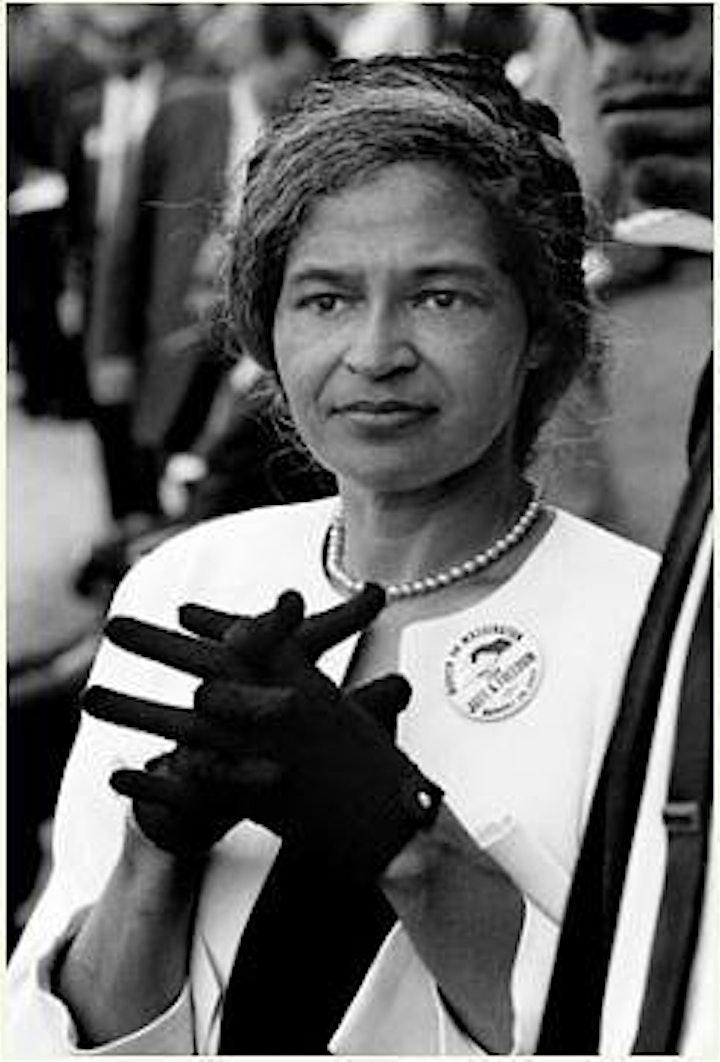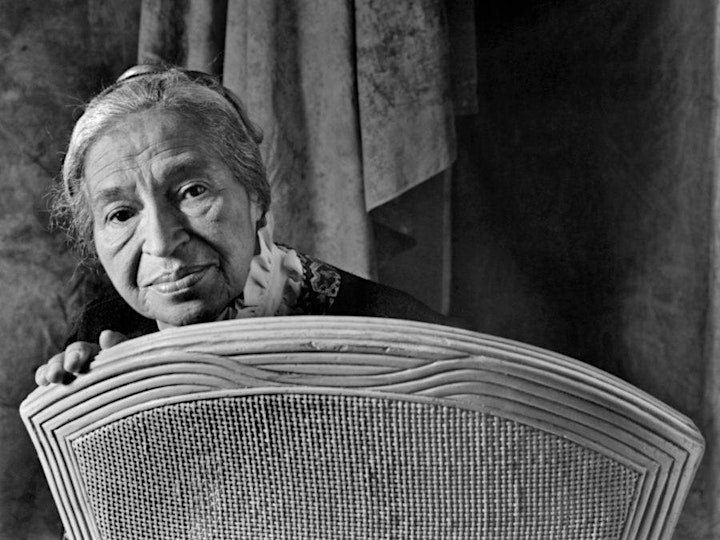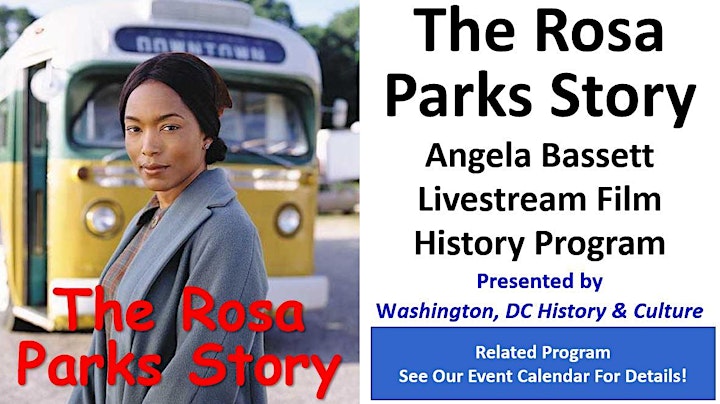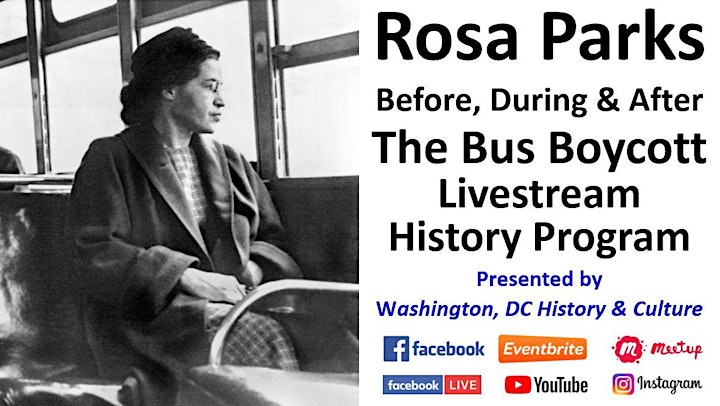 Rosa Parks 66th Anniversary Livestream Programs Tonight
Hello, we look forward to seeing you!
Rosa Parks: Before, During & After The Bus Boycott - Livestream Program
Wednesday, December 1 -
3:00 PM PST (Los Angeles, CA time)
5:00 PM CST (Austin/Dallas, TX time)
6:00 PM EST (Washington, DC / New York, NY time)
11:00 PM GMT (London, UK time)
Zoom Connection Link
https://us02web.zoom.us/j/81419565972
The Rosa Parks Story with Angela Bassett - Livestream Film History Program
Wednesday, December 1 -
5:00 PM PST (Los Angeles, CA time)
7:00 PM CST (Austin/Dallas, TX time)
8:00 PM EST (Washington, DC / New York, NY time)
1:00 AM GMT - Thursday (London, UK time)
Zoom Connection Link
https://us02web.zoom.us/j/81419565972
Join us for an educational and entertaining program on the courageous and inspiring story of Rosa Parks, including not only her involvement in the Montgomery Bus Boycott, but also her fascinating life both before and after the bus boycott.
Rosa Louise McCauley Parks (February 4, 1913 – October 24, 2005) was an American activist in the civil rights movement best known for her pivotal role in the Montgomery bus boycott. The United States Congress has called her "the first lady of civil rights" and "the mother of the freedom movement".
On December 1, 1955, in Montgomery, Alabama, Parks rejected bus driver James F. Blake's order to relinquish her seat in the "colored section" to a white passenger, after the whites-only section was filled. Parks was not the first person to resist bus segregation, but the National Association for the Advancement of Colored People (NAACP) believed that she was the best candidate for seeing through a court challenge after her arrest for civil disobedience in violating Alabama segregation laws. Parks' prominence in the community and her willingness to become a controversial figure inspired the black community to boycott the Montgomery buses for over a year, the first major direct action campaign of the post-war civil rights movement. Her case became bogged down in the state courts, but the federal Montgomery bus lawsuit Browder v. Gayle resulted in a November 1956 decision that bus segregation is unconstitutional under the Equal Protection Clause of the 14th Amendment to the U.S. Constitution.
Parks' act of defiance and the Montgomery bus boycott became important symbols of the movement. She became an international icon of resistance to racial segregation. She organized and collaborated with civil rights leaders, including Edgar Nixon, president of the local chapter of the NAACP; and Martin Luther King Jr., a new minister in Montgomery who gained national prominence in the civil rights movement and went on to win a Nobel Peace Prize.
The Montgomery bus boycott was a political and social protest campaign against the policy of racial segregation on the public transit system of Montgomery, Alabama. It was a foundational event in the civil rights movement in the United States. The campaign lasted from December 5, 1955—the Monday after Rosa Parks, an African-American woman, was arrested for her refusal to surrender her seat to a white person—to December 20, 1956, when the federal ruling Browder v. Gayle took effect, and led to a United States Supreme Court decision that declared the Alabama and Montgomery laws that segregated buses were unconstitutional.
__________________________
Your host for this program is Robert Kelleman, the founder/director of the non-profit community organization Washington, DC History & Culture.
Donations Support Our Non-Profit Community Programs - Thank You!
PayPal: DCHistoryAndCulture@gmail.com
Venmo: @DCHistoryAndCulture
__________________________
Zoom Connection:
This educational and entertaining program is open to all regardless of age, geographic location, etc. and since it is an online/virtual event via Zoom you can connect from anywhere in the world.
Zoom events have a limit on the number of people that can participate and therefore the event may "sell-out" once a certain number of registrations has been reached.
Zoom Connection Link Will Be Emailed:
Login info will emailed several times beginning 24 hours prior to the event.
If you haven't received the Zoom connection 8 hours before the event please contact us.
Zoom Connection Suggestions:
Connecting a few minutes early is strongly recommended.
To join the event simply click the Zoom link and follow the instructions.
If clicking the link doesn't work try copying and pasting it instead.
Password not required.
Zoom may work better in some browsers/devices than others - if one doesn't work try another.
When all else fails please read and follow the directions. : )
Didn't Receive the Zoom Connection Info?
Check your spam folder, make sure you didn't sign-up with your other email address (personal vs. work, etc.), and also review the email settings on your Eventbrite account (you may have turned off our notifications)- link below:
https://www.eventbrite.com/account-settings/email-preferences
Additional Eventbrite Troubleshooting Link:
https://www.eventbrite.com/support/articles/en_US/Troubleshooting/did-my-email-send-invitations-order-confirmations-reminders?lg=en_US
_________________________
Washington, DC History & Culture
Experience the history and culture of Washington, DC - and the world!
For more entertaining and educational programs visit us at:
https://www.Facebook.com/DCHistoryAndCulture
https://DCHistoryAndCulture.Eventbrite.com
https://www.Meetup.com/DCHistoryAndCulture
http://www.youtube.com/c/WashingtonDCHistoryCulture
We look forward to seeing you - thanks!
Robert Kelleman
rkelleman@yahoo.com
202-821-6325 (text only)
History & Culture Travels / Washington, DC History & Culture
Organizer of Rosa Parks: Before, During & After The Bus Boycott - Livestream Program