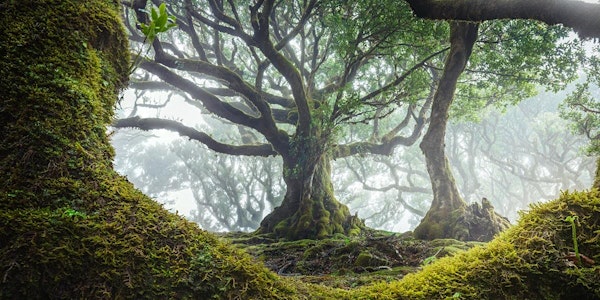 ROOTS of Science of Mind
10 Thursdays, June 16 - August 18, 6:30 - 8:30 pm via ZOOM, taught by Jennifer Gadberry-Hadrys, RScP, PRICELESS PRICING*
When and where
Location
Ventura Center for Spiritual Living 101 South Laurel Street Ventura, CA
About this event
The Roots of the Science of Mind is a transformational course and a fascinating journey through the minds of New Thought luminaries who greatly influenced Ernest Holmes, the founder of Religious Science.
Truth lives on through the works of the authors and spiritual pioneers that we study: Ralph Waldo Emerson, Judge Thomas Troward, and Emma Curtis Hopkins.
You will deepen your understanding of the philosophical foundation of Religious Science and other New Thought teachings, and be inspired by the power of the written word. Of equal importance, we will focus on how these powerful teachings can be APPLIED today… in the laboratory of our lives.
**A Foundational level class is a suggested prerequisite for this class, but is not required.**
Textbooks:The Science of Mind by Ernest HolmesEmerson's Essays by Ralph Waldo Emerson ISBN: 978-0060909062
The Edinburgh Lectures by Thomas Troward ISBN: 978-1614275688
Scientific Christian Mental Practice by Emma Curtis Hopkins ISBN: 978-0875161990
Books will be available in our bookstore soon or may be ordered online.
*Priceless Pricing -
We want to dwell in the paradox of making classes accessible for everyone while maintaining the fiscal integrity of our Center.  We invite you to ask your heart to guide you to the right amount to pay for this class.  Some will pay a little more, some a little less.  No exchange is too large or too small.  Our combined gifts converge in the currency of compassion to awaken us to enduring good for all. 
In other words -
No upfront fees - just sign up and commit to coming to class. 
Gift this class to yourself.
Donate in the last class - any amount between $10 and infinity.