Description
With the support of Allegis Group
Roots of Development's 8th Annual DC Fundraiser: A Haitian Soiree

"...one of the best Haiti events of the year!"
With a new and unique venue full of Haitian artwork, more guests expected than ever before, two incredibly inspiring honorees, and live performances from artists coming directly from Haiti, this year's fundraiser is sure to be one of our most memorable.

The event includes drinks and lots of great Haitian food. You and your guests will be educated, inspired, and soak in the feel of this very special Caribbean nation all evening long.
General admission begins at 7:00pm
Dress Code: Caribbean Business Casual
_________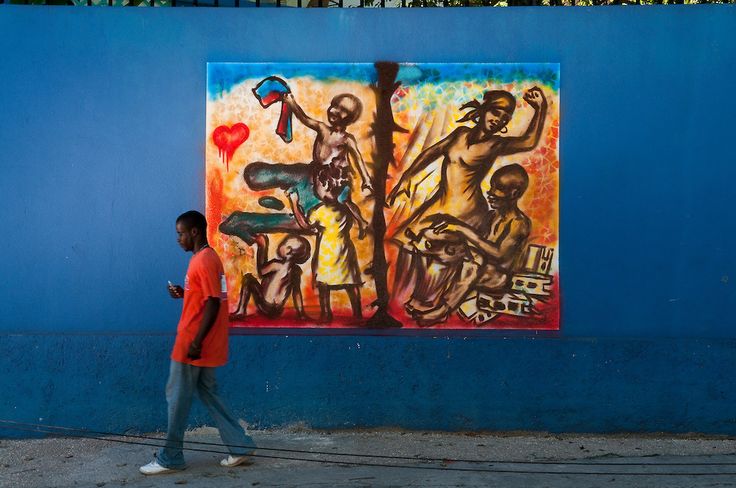 Live Graffiti Performance
Haitian graffiti artist "Jerry", known for his art around the streets of Port-au-Prince, will be creating pieces live at the event and auctioning them off throughout the evening. Galerie Monnin, in partnership with Roots of Development, will be filling the venue's walls with extraordinary Haitian artwork (both metal work from Croix-des-Bouquets and sequined flags from Galerie Monnin's collection).
All Artwork on Display will be on Sale
Proceeds will go to Roots of Development in support of its current activities in Haiti.

DJ Vasco...Music and Dancing!
In keeping with tradition, guests will spend the second half of the evening dancing the night away to the best of the best of local and international music by DJ Vasco.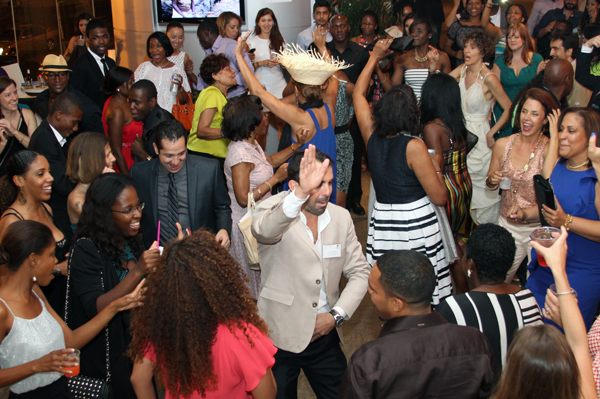 _________
THIS YEAR'S HONOREES

The Honorable John Conyers, Jr. will be the 2016 recipient of Roots of Development's Max Pulgar-Vidal Award. Congressman Conyers has been a member of Congress since 1965 and is currently its longest serving member. He is a civil rights icon and a longtime friend and supporter of Haiti.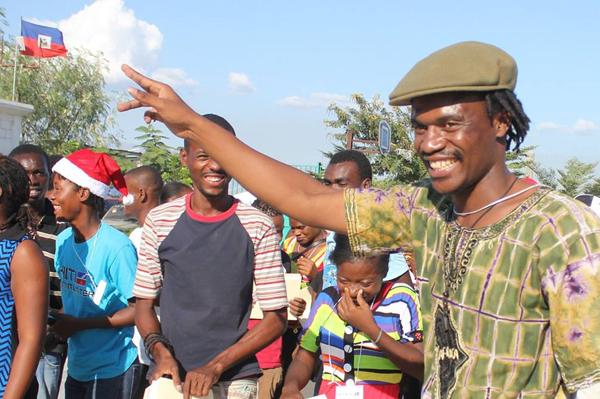 Louino Robillard of Konbit Soley Leve will be the 2016 recipient of the Commitment to Community Award. Mr. Robillard is an extraordinarily committed and effective community leader in Haiti. Also included in Mr. Robillard's achievements are the Cite Soleil Peace Prize and Foundation Ginen.

_________
WHERE YOUR MONEY GOES
This year, we are raising funds to pay for local Haitian facilitators that will help the association recruit new members to increase its impact, rehabilitate a clean water facility, open an Internet and IT center, grow its current island transportation business, and maintain a solar street lighting initiative.
For more information about our current activities, visit www.rootsofdevelopment.org

"It's fun and for a good cause. Best of both worlds."
_________
VIP RECEPTION
The VIP Reception begins at 6:00 pm
The VIP reception is for guests who decide to contribute a little bit more to Roots of Development by purchasing VIP tickets. It is an intimate opportunity to gather and speak with VIP guests, honorees, and members of Roots of Development's Board of Directors and staff.
This year's VIP reception will include the following...
Special Guests - Rum Cocktails - Specialty Hors D'oeuvres by Chantal Louis Charles
Every guest that purchases a VIP ticket will receive one of Roots' reusable tote bags and a piece of art from Haiti

_________
Roots of Development's annual event brings together noted professionals, business leaders, professional athletes, entertainment personalities, political leaders and more.
This year's VIP guests include...

Ambassador Paul Altidor, Haitian Ambassador to the U.S.; Monique Dorsainvil, Deputy Chief of Staff for the Office of Public Engagement and Intergovernmental Affairs at The White House; Brian Kenner, Deputy Mayor of DC for Planning and Economic Development

Ambassador Bocchit Edmond, Permanent Representative of Haiti to the OAS; Karl Racine, Attorney General of the District of Columbia; Gregory Lorjuste, Deputy Assistant to the President and Director of Scheduling at The White House
_________
EVENT HOST SPONSOR

Allegis Group provides businesses with a full suite of talent solutions through our network of specialized operating companies.
Learn more by visiting www.allegisgroup.com
EVENT SPONSORS:


Event Partners:

Galerie Monnin (Art)
Urban Petals (Flowers)
DJ Vasco (DJ)
Mistress of Ceremonies:
Jessica Desvarieux
Host Committee:
Anne-Christele Boigris Astride Charles Amanda Darlington Tricia Desvarieux
Ariel Dominique Chris Fourcand Deeba Izadpanah Christian Jabon
Elodie Manuel Jennifer Plantin Magalie Pradel Rudy Pressoir
Arianna Serino Kira Von Lignau Sylvie Volel Jane Charles-Voltaire Ernest Voyard
_________
Getting To The Venue:
Gallery O on H is located in the Atlas District Arts and Entertainment neighborhood along the 1300 block of the historic H Street corridor (in Northeast Washington D.C.).
METRO: The closest metro stop is Union Station on the red line. You'll then have to either catch a cab out front or exit from the back of Union Station to take one of the street cars that go along the H Street corridor.
DRIVING: You can either look for parking on the street OR use the valet service located just around the corner from the venue at 711 14th Street, NE, Washington, DC 20002. You'll see a yellow umbrella and guys wearing yellow jackets. They are already aware of our event, but if you have any questions or need help finding them call Efram at 202-345-5240.
_____
Past Events
Video footage from past year's events: Carnival in the Capital & Konbit DC
Video credit: Intellectuals DC; Photo credit: Rebecca Reed, Cole Hogan
_________
Other Events That Week:

June 14th - 15th, 2016
Earlier that week, our friends and partners Haiti Renewal Alliance (HRA) are holding The 7th Annual Business Investment Expo & Conference in Washington, DC. Attendees will gather at George Washington University to discuss investment opportunities and promote sustainable development in the Caribbean. Click here to learn more!