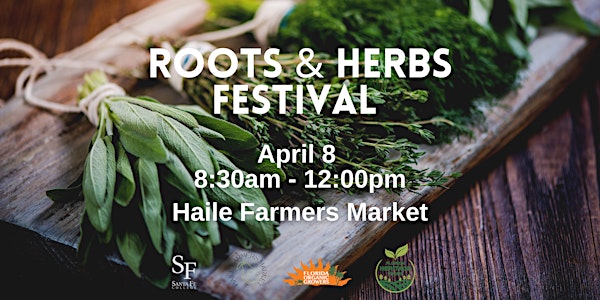 Roots & Herbs Festival
Come out and experience this unique farmers market; linking local food to local cultures.
By Florida Organic Growers
Date and time
Saturday, April 8 · 8:30am - 12pm EDT
Location
Haile Farmers Market 5213 Southwest 91st Terrace Gainesville, FL 32608
About this event
Come to experience various cultures through food, songs, and conversations special to this event date. Attendees can expect to experience a unique farmers market with cultural entertainment, cooking conversations/demonstrations and samples, educational information, children's engagements, workshops, food, activities, face painting and so much more.
Special event day cultural booths:
Florida Heritage Foods
Africa Unique
Grocery items
Authentic clothes and fashion show
Alliance Française de Gainesville
Performance/choir of folk songs in French/Francophone
Samples of French food
Devi Temple of Florida
Cultural connection to medical uses of crops
Demonstration of food uses and recipes
École Française
French Fun Food & foreign languages
Demo and samples of à la crème aux fines herbs
Las Americas Bakery
Bakery items
Yucca as a staple item
Ukraine Booth with Ukrainian club @ UF and SF College student volunteers
limited number or flower crowns at the maker space ranging from $16+
Decorative cookies $6
Preorder and on-site bread sales with UF Ukraine Club (see info. & link below)
Free Ukraine activities and face painting
Check out the grant website for other events, symposiums, and the grant project efforts at http://floridaheritagefoods.com/
**Be sure to check back to register for workshops RSVP and to see the event details with times for performances and supporting activities.
Flower Crown Maker Space Limited #. Decorative cookie sales, Free Paskas activities and facepaint.
Ukraine vendor booth will be located at SW 91st Terr. and SW 52nd Lane. :) Cash preferred. Vendor sales goes towards raining money for Ukraine support.
The Paska, a traditional Easter bread, is a staple in every Ukrainian family during the Easter holiday. Taste this delicious dessert bread while supporting Ukraine! We have covered the cost of materials so that 100% of the money you pay funds medications for a mobile medical unit in Ukraine!
PASKA pre order due April 4th. (limited bread on site)
https://docs.google.com/forms/d/e/1FAIpQLSc82ah4wdgxzaumT9QOE4pzP4AooHPeTEVw-PSqRgTKoRfzlA/viewform
Agenda
8:30 AM - 12:00 PM
Heritage Foods Market Experience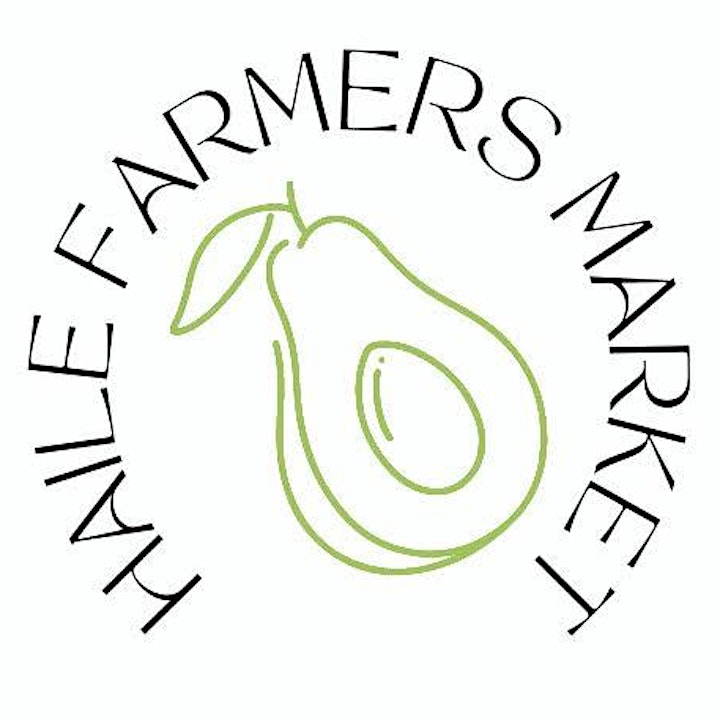 Haile Farmers Market
---
The vendor booths will be open for businesses and sales during the market 8:30-Noon. 9 AM Tartines à l'huile d'olive aux fines herbes de Provence (olive oil & herbs on baguette)​ ​ 11 AM Tartines à l...

9:00 AM - 12:00 PM
Live Musical Entertaiment
---
Live Music:​ 9:00 AM - 12:00PM Lionel Jr. ​ ​ Entertainment:​ 9:30 AM Au Clair de la lune, Frère Jacques​ ​ 10:30 AM Savez-vous planter les choux ; Spanish BINGO ​ 11:30 AM Pilgrims Song (« Ultreia »)
Frequently asked questions
Is this a CASH only event?