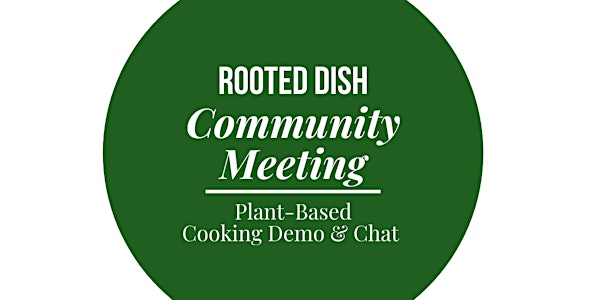 Rooted Dish Community Meeting
Let's get together virtually. FREE meeting includes a cooking demonstration of a vegan dish, plant-based eating presentation & discussion.
About this event
This is a chance for us together safely and support each other in our plant-based journey. Each meeting will include (1) cooking demonstration of a plant-based dish, (2) presentation on a topic related to plant-based eating, and (3) a chance for us to talk and share questions and solutions. Join us.