Description
On Saturday July 23rd, Root & Rebound ​is throwing our second annual Summer Benefit! Please join us to celebrate our work innovating, creating, and collaborating for everyone's right to a second chance.
Join us for a seasonal menu, local beer and wine, live music, and an online/live auction at Oakstop, a gallery in downtown Oakland that exhibits work from local and emerging artists.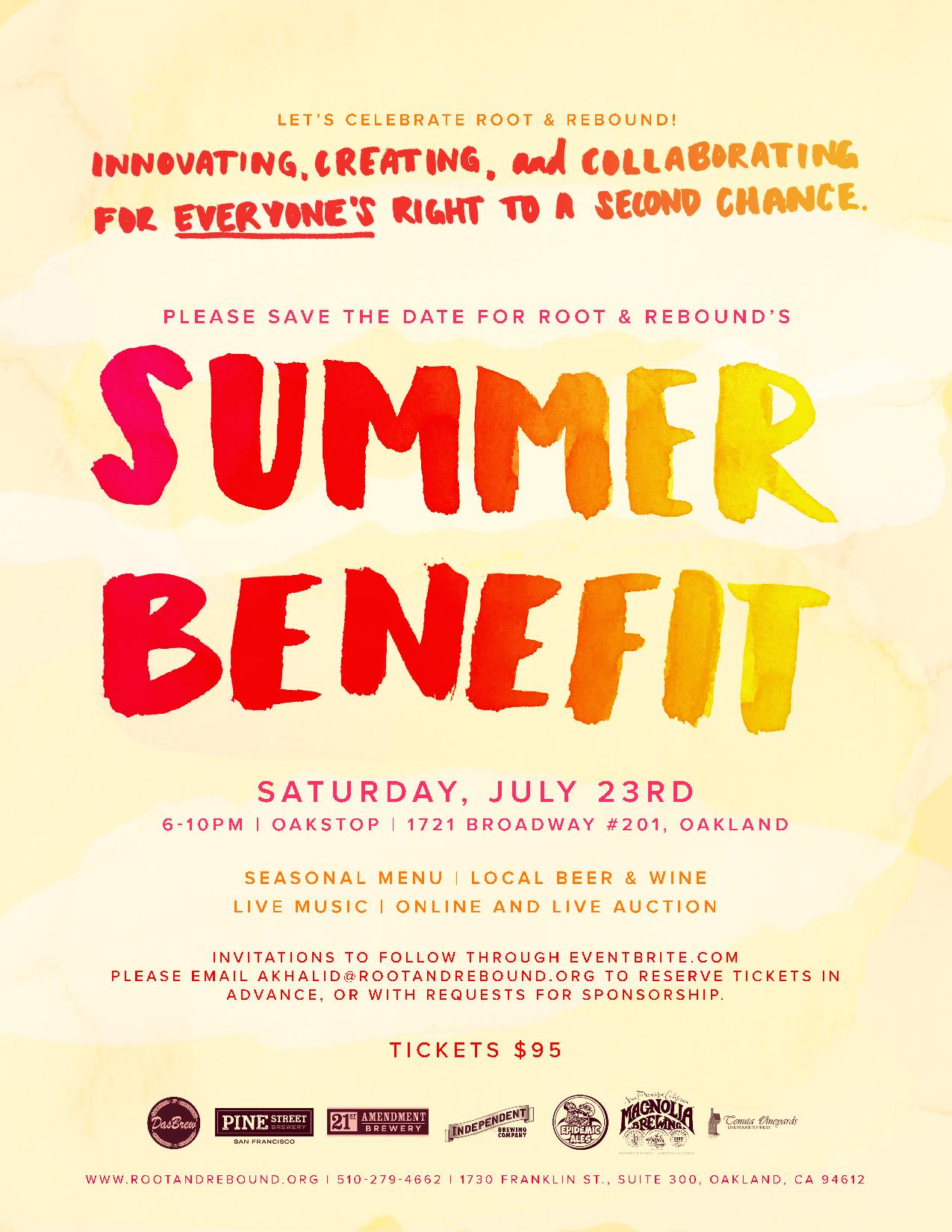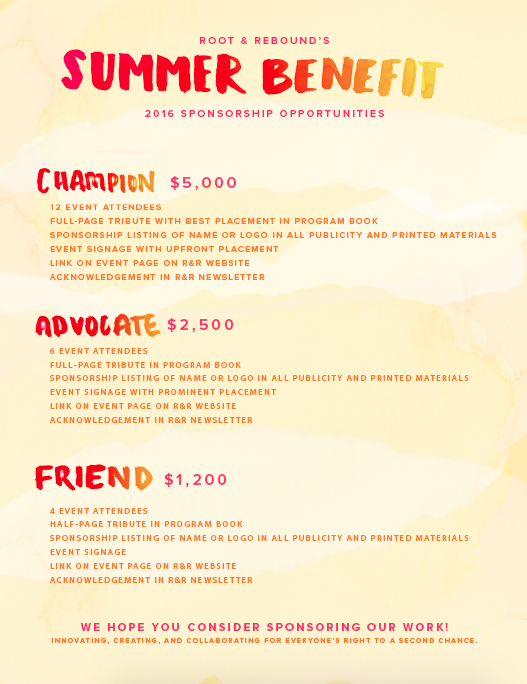 Last year, we raised $30,000 through our first annual fundraiser and we are hoping to top this! Through that fundraising success, we were able to print 3,000 free copies of Roadmap to Reentry: A CA Legal Guide, provide 22 trainings across the state of California for 600 individuals, representing 250 organizations; provide legal assistance to over 100 hotline callers.
This year, we are raising funds to do much more and expand our efforts across the state. We will publish 16,000 (!) hard copies of the Roadmap to Reentry guides, host even more community and prison/jail-based trainings through growing and new partnerships, build an online training platform to reach thousands of users with the click of a button (!), and continue our hotline work. In 5 months of 2016, we have reached 240 new callers, who say they have no where else to turn for legal advice.
Please support our work by joining us for the night, inviting friends, or sponsoring a ticket for our clients and community advocates who cannot afford to attend.