Description


Root + Reboot Wellness Festival
Presented by the Trustees of Reservations
Kick-start 2017 at the Root + Reboot Wellness Festival in The KITCHEN at the Boston Public Market on Saturday, February 4th. During this special day-long event you will connect with local wellness leaders, nourish your body, mind and spirit, and develop a customized daily gratitude and wellness practice to sustain you in the new year.
Sweat + taste + learn + meet + calm your mind with friends and neighbors in this unique wellness event in the heart of Boston.
We've got a STACKED day of fun, tasty and restorative experiences for you to enjoy:
10:00-10:45 pm | Kick It w/ Eliza Shirazi
10:45-11:15 am | Fitness Q&A with Kick It Instructors & Jennifer Hanway
11:45-12:45 pm | Superfood Society: Superfoods can be Affordable & Local w/ Jennifer Hanway
1:00-2:15 pm | Revitalize + Revisit Your Mid-Winter Meal Prep with Yvette Taylor
2:45-4:00 pm | De-Stress + Restful Sleep and Guided Meditation with Sara DiVello
4:30-6:30 pm | FREE Tastes of the Market, Seasonal Cocktails & Meet the Instructors
Join us for one or two sessions or have a full day of wellness. End the day with a FREE Wellness Fair! Mingle with Root+Reboot instructors, sample healthy winter offerings from the Boston Public Market & local small wellness brands, and sip seasonal cocktails made with market ingredients.
This event is hosted by The Trustees of Reservations, a founding partner of the Boston Public Market and a member-supported nonprofit conservation organization that preserves and cares for some of Massachusetts' most treasured natural, scenic, and historic sites for public use and enjoyment. Our passion is to connect more people to outdoor recreation, culture, agriculture, and healthy, active living by using our properties and our annual programs as a powerful and compelling platform.
Tickets:
Trustees Members: $15 all sessions
Non-Trustees Members: $40 for all sessions
FREE Tastes of the Market add-on (includes tastes of cocktails)
Sessions & Instructors
10:00-11:15 am | Kick It into Wellness
Reboot your Fitness Routine
Format: Workout + Q&A Panel
We'll start the day with a serious sweat session led by fitness expert, Eliza Shirazi. Eliza will lead a 45-minute version of her signature class called "Kick It," a 13-round fitness method that is music-driven, sweat-inducing, and kickboxing-inspired. Each round has a specific purpose, leaving you with a full-body workout and sense of empowerment!
After we work out, Eliza, two other "Kick It" instructors, and BFX-trainer Jennifer Hanway, will form a Q&A panel to share their personal fitness journeys and discuss the importance of self-care through exercise and feeling confident in and out of your workout session.
Eliza Shirazi
Eliza is a 20-something year old entrepreneur from Boston, MA, best known for being a 'fitness firecracker'. Evolving from her love of dance, music and community, she created "Kick It By Eliza" to fuse her passions. Eliza's extensive dance career, AFAA certifications, and degrees in Public Health and Communication from the University of Massachusetts Amherst, have influenced her careful construction of her signature classes and brand.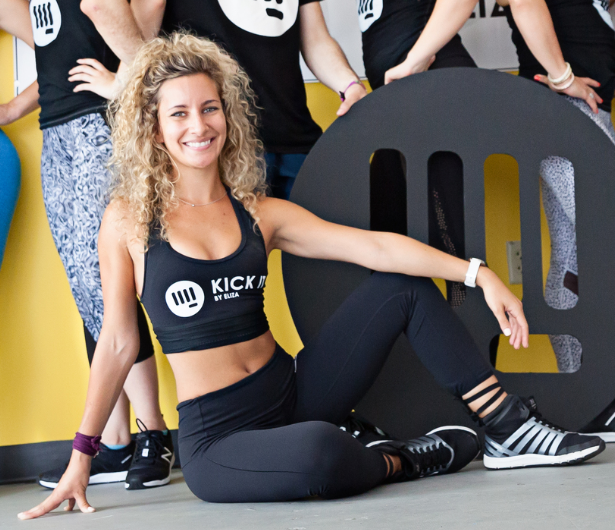 11:45 am-12:45 pm | Superfood Society
Learn how Superfoods can be Affordable, Seasonal & Local
Format: Demo + Tasting
Every Friday, Holistic Nutritionist and Healthy Foodie Jennifer Hanway leads a class called Superfood Society at The KITCHEN in the Boston Public Market. In these classes, Jennifer creates delicious, nutritious breakfast, lunch, brunch, snacks and smoothies that not only taste amazing, but that are healthy for you too! Jennifer will guide you through the process of making the dishes, whilst you learn the 'why's behind this year's healthy food trends and Instagram favorites.
During the Root+Reboot Wellness Festival, Jennifer will host a demo and tasting version of Superfood Society. The focus of the session is affordable superfoods, i.e. one you may have already in your pantry: oats, apples, almonds, sweet potatoes, etc. Jenny will be demonstrating and providing tastes of her Sweet Potato Superfoods Smoothie, a Celeriac and Apple Soup, and Almond Milk Overnight Oats - all using ingredients from the local farms and artisans of the market.
Jennifer Hanway
Jennifer is a Holistic Nutritionist, Level 2 Bio Signature Modulation Practitioner and Certified Personal Trainer, originally from London, England but now based in Back Bay, Boston. Having worked in the wellness arena for over 12 years (previously she was a professional dancer), Jenny has worked at the celebrity favorite retreat, Amansala's Bikini Bootcamp in Tulum, Mexico, was part of the founding team and Master Trainer at London's first barre studio (barrecore) and has worked as a personal trainer to the British Royal family and Hollywood A List. On moving to Boston she was handpicked by Fred De Vito to teach for Exhale Boston, and is one of the original team at BFX Back Bay where she designed and implemented their Thrive Nutrition and Wellness Program.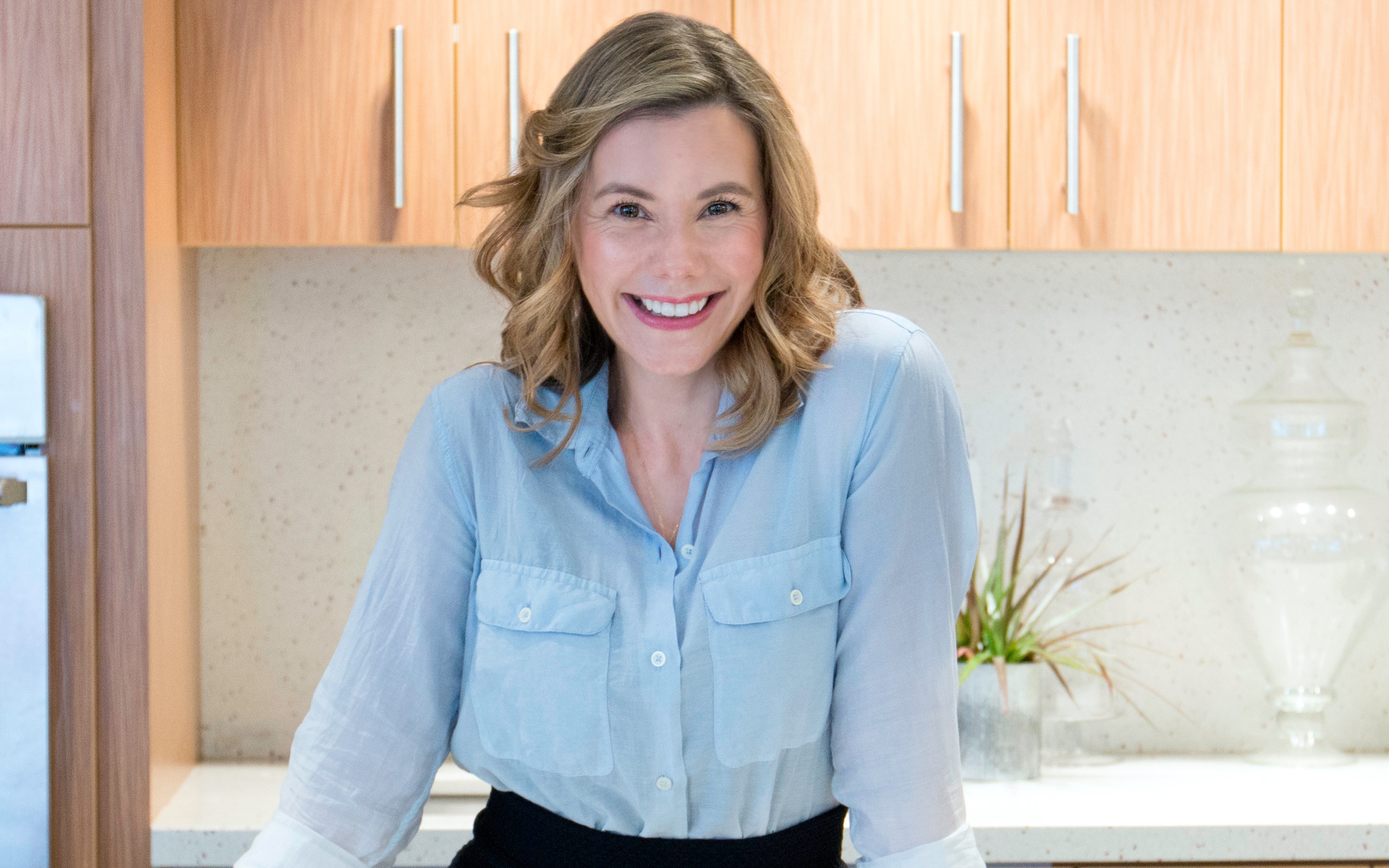 1:00-2:15 pm | Revitalize + Revisit Your Mid-Winter Meal Prep
Healthy Tips to Beat the Winter Meal Prep Blues
Format: Demo + Tasting
Meal prep can be daunting enough, but as the seasons get colder, fresh local options seem to disappear as quickly as our motivation to cook. Come January and we're hit with the holiday food hangover and winter cooking blues! Join Yvette Saulnier Taylor in navigating seasonal local options for simple allergen-friendly and clean meal prep. We'll explore star ingredients that help boost your energy, mood and the nutrient density of your dishes to maximize those New Year fitness resolutions! We'll also discuss small kitchen appliances you can put to good use to make meal prep a breeze.
Yvette Saulnier Taylor
Yvette is a Culinary Nutrition Specialist and certified Weight Management Coach with a strong focus in nutrition, weight management, and allergen-free diets. Specializing in meal preparation for busy professionals, new moms, families on the go and athletes. As a Professional Chef, Yvette designs healthy meals with an emphasis on health and wellness combining culinary technique with star ingredients to boost nutrition. Services include coaching, menu planning and meal guides, consultation, goal setting, grocery shopping and in-home private meal preparation.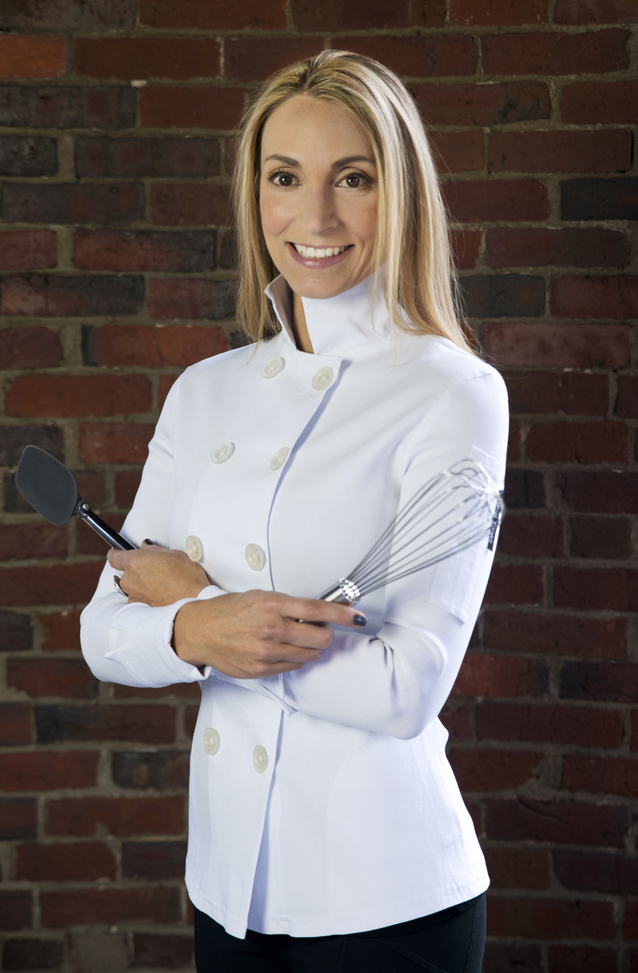 2:45-4:00 pm | De-Stress + Restful Sleep
Stress Less During the Day and Experience Better Sleep at Night
Format: Discussion + Yoga + Guided Meditation
Based on Sara DiVello's nationally taught workshops, "How to Power Down, Tune In, and Experience Profound Rest" and "Life Hack: How to De-Stress at Your Desk," this hybrid yoga class-workshop will include only the most gentle and restorative of yoga poses, along with a few carefully researched, proven techniques from Sara's workshops. As detailed in her bestselling book, Sara spent ten years working in the high-stress, fast-paced financial industry. Now she's sharing her favorite tools to unwind. This class will be accessible to all. No standing. Nothing vigorous. All poses will be seated or lying down on your mat as we gently release your muscles head to toe.
After yoga, Sara will lead the group through a guided meditation. Whether you've been wondering how the heck to meditate, fear you could never sit still long enough, or enjoy a regular meditation practice, there is something extra nourishing about someone leading you down that deeply rejuvenating path.
There will also be time for a Q&A so that attendees can ask Sara any questions they may have.

Sara DiVello
Sara is an acclaimed yoga teacher and author of the best-selling book, Where in the OM Am I? One Woman's Journey from the Corporate World to the Yoga Mat, NIEA winner for Best Memoir, selected by Shape Magazine as a best book, and chosen by Working Mother Magazine as one of the top eight memoirs of the year. Sara teaches and speaks nationally on using yoga tools to find life balance, direction, and fulfillment. She has appeared on CBS and the Huffington Post Live, as well as in Forbes, The New York Times, ABC, CNBC, The Washington Post, The Boston Globe, The Philadelphia Inquirer, The Boston Herald, USA Today, Boston Magazine and many more. Her articles have appeared in Marie Claire, Cosmopolitan, Redbook, Dr. Oz The Good Life Magazine, MindBodyGreen, and more.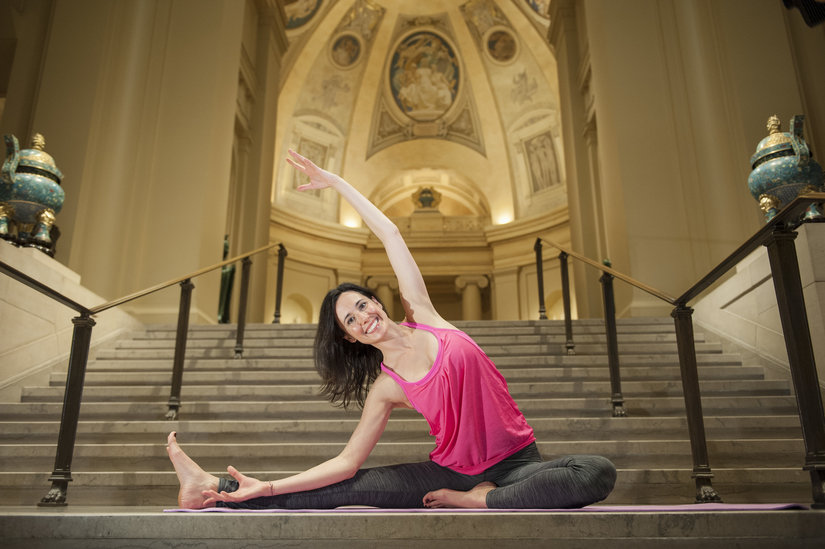 Tastes of the Market + Meet the Instructors
Sample & Sip Local Wellness Eats and Mingle with Wellness Experts
Format: Tasting + Happy Hour
Close out your day of wellness by tasting healthy recipes and products from the Boston Public Market vendors and Boston's wellness brands, mingling with Root + Reboot instructors, and enjoying delicious seasonal cocktails crafted by Jennifer Hanway. The FREE ticket includes tastes of several healthy cocktails made with Mother Juice fresh pressed juice and syrups made with Soluna Garden Farm flowers and herbs.
Enjoy tastes of wellness products from 12+ local brands! Help support the gals and guys who are following their passion to bring us these quality wellness products. Additionally, Siena Farms will be demoing and providing samples of two hearty winter wellness recipes.
Companies providing samples:
Mother Juice
Dan's Power Plants
Jennifer Lee's Bakery
Siena Farms
Hint Water
Just Add Cooking
Nutty Life
Five Way Foods
Kitchen + Kraft
Taza Chocolate
Tamim Teas
Soluna Garden Farm
Energy Bits
Budibar
Thank you to our sponsors and participating companies! Special THANKS to Branchfood for your support.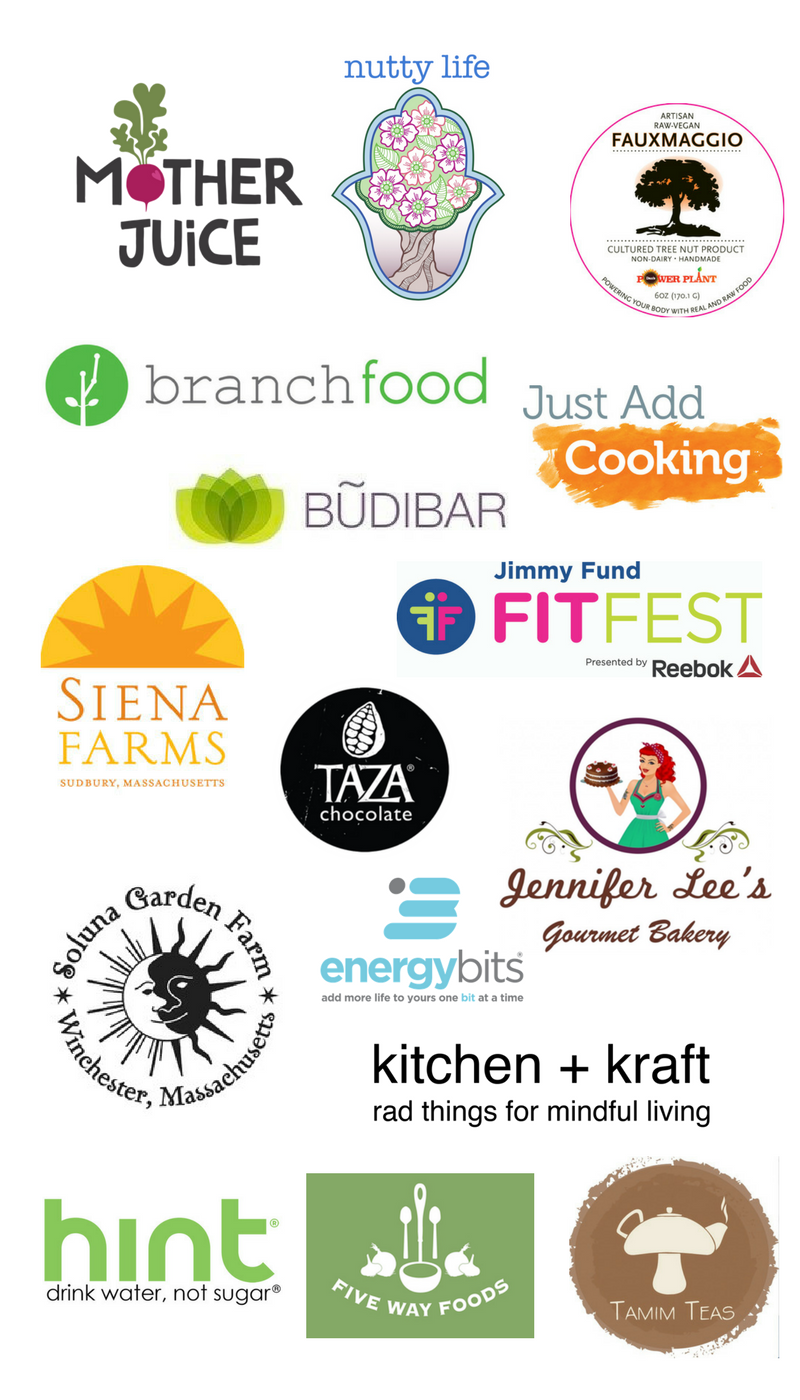 About The Trustees of Reservations and The KITCHEN
As one of the largest owners of agricultural land and the premier steward of the cultural and natural landscape of Massachusetts, The Trustees extends its leadership to transform the local food system by connecting residents and visitors back to the land and sharing the Commonwealth's collective agrarian heritage through innovative retail and educational experiences at the Boston Public Market in the heart of downtown Boston.
The KITCHEN is a community gathering place, managed by The Trustees, that is restoring the craft of seasonal cooking in Massachusetts, New England, and beyond through hands-on classes and educational experiences that celebrate the farmers and artisans of this region. Partnered with the Boston Public Market, The KITCHEN embraces a whole-food approach to eating and promotes cooking as an essential cornerstone of a sustainable food system.
Join The Trustees and receive 20%-50% off all classes, workshops, and events at The KITCHEN and all Trustees properties.