About this Event
Meet Schuylkill River Greenways at The Colonial Theatre in Phoenixville at 11a.m. for a screening of Poured in PA, a documentary exploring Pennsylvania's craft beer industry. After the film, we'll head to Root Down Brewery for lunch and a beer tasting. Ticket includes beer pours, food and film screening.
FILM SCREENING AT COLONIAL THEATRE
From America's oldest brewery to taprooms changing the landscape of small towns across the commonwealth, GK Visual's documentary film, Poured in PA, illustrates the importance of this historic—but newly redeveloped—beer industry and its impact on Pennsylvania. Watch this captivating film at the historical Colonial Theatre. Built in 1903, the "Colonial Opera House" became a preeminent venue for movies, traveling shows and live entertainment throughout the 20th century.
BEER TASTING & LUNCH AT ROOT DOWN BREWERY
Following the screening, we'll walk to Root Down Brewing Company for light lunch fare and a beer tasting. The Brewery is a two-minute walk from the theatre. It's located inside the old Superior Beverage Co. The craft beer venue is a relaxed environment with a balance of historic features (exposed brick, restored flooring, high ceiling and original elevator of the original Superior Beverage Co.) as well as an urban ambiance (Wu Tang/90's Hip Hop, graffiti, as well as Kung Fu flicks on the televisions).
PARTICIPANT RELEASE OF IMAGE
By registering for this event, you give permission for your photograph to be taken during this event and activity and for the organizers of this activity to use your photographic image for any advertising or publicity for this and other Schuylkill River Greenway Association events.
POURED IN PA PREVIEW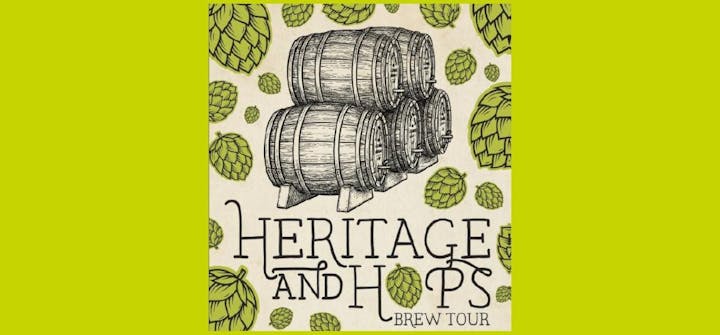 This event is part of our Heritage & Hops Series which offers a craft beer experience at local breweries. Chat with the brewery's staff to learn about the venue's rich historical past or unique cultural connection to the region. Craft beer tastings are included at each event along with filling appetizers or menu options.
Each brewery is located within the Schuylkill River Heritage Area and Watershed. The region is filled with a remarkable diversity of historic, recreational and cultural attractions. Every Heritage & Hops event includes a visit to a place of interest such as museums, theaters and historical properties. Sometimes the place of interest happens to be the brewery itself.
Did you know Pennsylvania produces the most craft beer in the United States? There are more than 350 craft breweries throughout the state. Regional breweries are intrinsically tied to the health of the Schuylkill. You can't make beer without clean water and the Schuylkill River provides drinking water to almost 2 million people.
Come to one or come to them all for a HOPPIN good time within the Heritage Area.