Description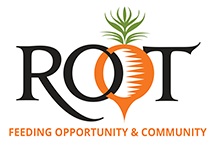 Please join us for an intimate dinner with legendary chef, Gordon Hamersley. Enjoy a delicious, four-course meal curated by Chef Hamersley, paired with a selection of hand-picked wines from PSP Imports.
$150 per person
or
$250 per VIP ticket**
**A small number of VIP tickets are available and include the dinner as well as cocktails in the kitchen with Gordon prior to the event at 6:15 pm.
About Gordon Hamersley:
In 1987 Gordon and his wife Fiona opened Hamersley's Bistro in a tiny storefront in Boston's South End. The restaurant's bistro inspired food was unique and simple, inspired by New England ingredients, and was an immediate success. Hamersley's Bistro quickly became one of Boston's favorites.
Nationally, Hamersley's Bistro received enthusiastic attention in publications like Gourmet, Food & Wine, Fine Cooking and The New York Times. Gordon was honored with the prestigious James Beard Award, he has appeared on numerous TV cooking shows and his cookbook, Bistro Cooking at Home, received the IACP award.
Hamersley's was closed in 2014 after a run of 27 years.
Today, Gordon is a respected cooking teacher and mentor to many aspiring young chefs. He teaches classes in Boston as well as in other cities around the country. Students find his ability to relate food history to modern cooking techniques both informative and fun. Gordon presently advises the non-profits Future Chefs in Boston and Root in Salem, both programs that help young culinary students transition from school to the job market. Gordon writes a cooking column for the Boston Globe featuring a wide array of recipes. He lives in rural Connecticut.
Tickets are non-refundable as event proceeds support Root's Youth Workforce Development Program. $100 of each dinner ticket and $190 of each VIP ticket is tax deductible.
Tickets are first come, first served for this small event.
EVENT GENEROUSLY SPONSORED BY: