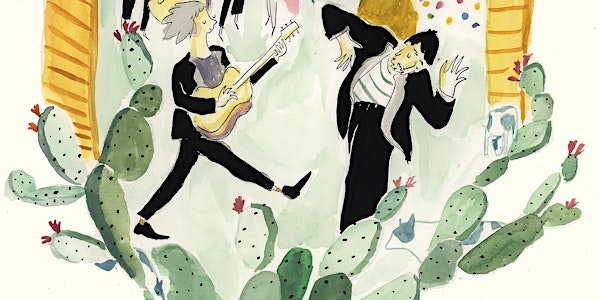 Root & Bloom Retreat Registration
Root & Bloom: A (re)Generative Retreat for New Mexico's Creatives is a multi-day virtual retreat program (March 18-22).
Refund Policy
Contact the organizer to request a refund.
About this event
A multi-day virtual retreat program (March 18-22) will serve and support individuals in the bewildering here and now, as well as in visioning and actualizing a just, abundant shared future. Root & Bloom will:
Center diversely representative voices and compassionate approaches, organized around collective values and themes of radical self-care, radical reimagining, and radical resilience;
Feature 4 public keynote dialogues – and otherwise be woven together and defined by community-sourced proposals and creative leadership;
Compensate presenters with transparency, equity, and parity; honor presenters across promotions and materials; and engage presenters both as retreat co-creators and retreat participants;
Test a "contribute what you can, receive what you need" model for non-presenting retreat participants. We will collect sliding scale fees from those who are able to pay to attend. We will fund those who need to be compensated in order to take off work or take on childcare to attend;
Develop with guidance and collaboration from strategic thought partners McMillan Works, Blak Gold Wellness Lounge, and The Dots Between;
Operate with coordination and facilitation from organizing partners Harwood Art Center, Keshet Ideas & Innovation Community, and Native Realities & IndigiPop X: The Original Native Pop Culture Festival, and leadership support from City of Albuquerque Tipping Points for Creatives and Nusenda Credit Union;
Take place virtually in March 2021, anchoring to the weekend of March 18-22, and marking the launch of Albuquerque Dreaming – a new collaborative program that bridges Root & Bloom to IndigiPop X: The Original Native Pop Culture Festival the following weekend.
Request for Registration
You are invited to join us for Root & Bloom: A (re)Generative Retreat for New Mexico's Creatives. We have developed a new (for us) registration model to support meaningful and equitable access; if it is new for you too, here are some guidelines:
1) Please tell us what you can contribute or what you need to receive in order to participate in Root & Bloom. It is important to us that those seeking nourishment are able to join, and we have crafted a range of contribution, scholarship, and stipend levels to support meaningful and equitable access to the retreat.
2) The whole of contribution, scholarship, and stipend requests will ultimately determine how many placements we are able to award. We will provide at least 5 scholarships and at least 5 stipends, and we may be able to offer more depending on the level of total participation and giving.
3) If you are making a contribution, you will be invited to complete your transaction at this time. If for some unforeseen reason we are not able to accommodate your request for registration, you will receive a full refund of your contribution.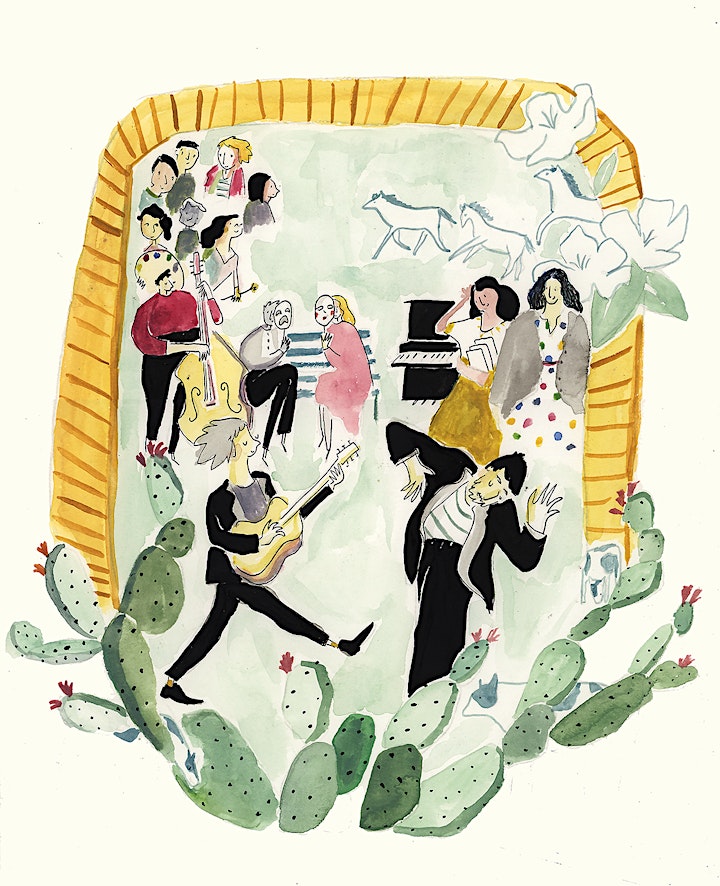 Another Day in Albuquerque by Zahra Marwan
Retreat Schedule
The full retreat program, including session times, will be released very soon. Our session presenters include
Dafina McMillan
Babsy Sinandile
Lee Francis IV
Nancy Zastudil
Shira Greenberg
Linh Nguyen
Sherri Brueggemann
Stephanie Cordova
Diego Medina
Erin Elder
Lara Segura
Ana Lopes Arechiga
Olivia Brown
Tamara Bates
Sean Paul Gallegos
Lindsey Brenner
Kaitlin Bryson
Rachel Zollinger
Mariko Oyama Thomas
Hollis Moore
Keynote Sessions
If you are unable to join us for the entire weekend, you are welcome to join us for any or all of our keynote sessions. You can register for them one by one or for all four as a "mini-retreat."
Cultivating Peace Within Creativity with Zenju Earthlyn Manuel & Kaishin Unique Holland - Thursday, March 18th, 5:30pm MDT
Taking Care & Holding Power: Nurturing Radical Wellness & Well Being for the Creative Mind with Kim Knight & Shanelle McKenzie of The Villij and Babalwa Sinandile - Friday, March 19th, 5:30pm MDT
Igniting & Sustaining Social Change: Nourishment, Expression, Solidarity & Liberation with Nozizwe Madlala-Routledge & Dafina McMillan - Saturday, March 20th, 10am MDT
Albuquerque Dreaming: Knowledge, Relationship & Insights from Creative, Native & Indigenous Visions for New Realities with Nanibah Chacon, Lynnette Haozous, and Lee Francis IV - Sunday, March 21st, 5:30pm MDT
History
Though Harwood directly serves hundreds of artists each year, there is far more need for our existing professional development services that we can presently meet. We recognize that arts administrators operate in a limited landscape of opportunity for ongoing professional growth.
Root & Bloom, which was shaped through a series of focus groups and interviews with arts entrepreneurs, will serve artists and arts administrators. Root & Bloom builds upon the successful foundations of SURFACE, expanding our professional development roster to artists and arts administrators from around the state – and, we hope, supporting arts entrepreneurs in the discovery of strengthened business practices, expanded capacity as agents of change, and increased opportunities across and beyond New Mexico.
For more information about Root & Bloom, visit our website.