Description
Learn, connect and create when you join Roosevelt Row Academy for arts workshops!
Roosevelt Row Academy returns for the final workshop of the year this Third Friday! Join our free artist-led workshops at our new Roosevelt Row Welcome Center, located on 2nd Street and Roosevelt.
DECEMBER WORKSHOP DEETS
This December, make a zine of your own with MUY FANCY! We encourage participants to create an 8-fold zine exploring personal or fictional narratives on how you 'zine' the world.
WHAT IS A ZINE?
A DIY self-published work of original or appropriated text or images, usually reproduce via photocopier.
Class will be taught by Christian Ramirez and Marissa Del Toro
Note: Limited space; registration is required. Please sign up via the Eventbrite link: https://rracademydec.eventbrite.com.
_________________________________________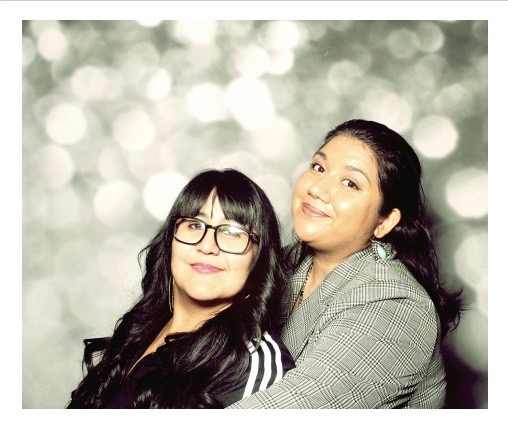 ABOUT OUR ART INSTRUCTORS
Marissa Del Toro is the DAMLI Curatorial Fellow at Phoenix Art Museum. She has held various positions at the Santa Barbara Museum of Art, the Getty Research Institute, and in 2015, she participated in the Latino Museum Studies Program at the Smithsonian Latino Center. In 2016, she received her MA in Art History from the University of Texas at San Antonio; originally, from Southern California she received her BA in Art History from the University of California, Riverside.
Christian Ramirez has been the Public Programs Manager at Phoenix Art Museum (PhxArt) since 2018 where she manages a number of the Museum's exhibition related programming such as the sold out lectures from Teotihuacan: City of Water, City of Fire to activity filled First Fridays. With ten years of museum and non-profit experience, Ramirez has programmed numerous public programs and curated exhibitions from Tucson to Detroit. Since 2016, she has been the co-founder and curator of Everybody, previously based in Tucson, AZ and now located in Chicago, IL, which was featured in Vulture magazine as one of "10 Galleries Whose Founders Quit the Big City To Become Cultural Trailblazers in the Heartland."
MUY FANCY is the collaboration duo between Marissa Del Toro and Christian Ramirez. Rooted in their personal love for art, culture, and zines their collaboration includes creating and motivating others to see and make art in whatever DIY method available. Their Chicana identities and rasquachismo upbringing influences their DIY method and interests to be fabulous but accessible. They seek to share their knowledge and passion with others while making space for others to share their work. Upcoming collaborations include a curatorial-based project at the Chicago, IL based gallery, Everybody in spring 2020.
_________________________________________
ABOUT ROOSEVELT ROW ACADEMY
We recognize there is something magical about the power of three when it comes to collaboration among Artists, Business and Community. The launch of Roosevelt Row Academy deepens these connections. These workshops are always free and open to the public! Simply register to attend.
Special thanks to Etsy for your generous and ongoing support of these artist-led programs!