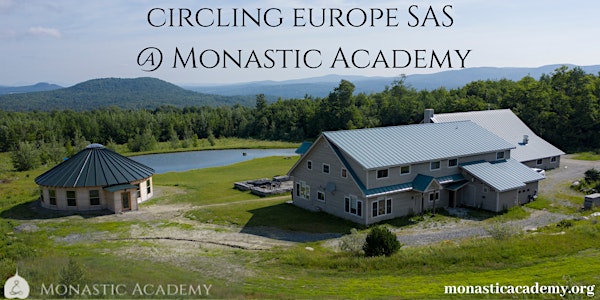 Room/Board for Circling Europe SAS at the Monastic Academy 2022
Room, Board, and Shuttle registration for CE SAS at the Monastic Academy in Lowell, VT. Starts June 2022.
When and where
Location
Monastic Academy 751 Page Road Lowell, VT 05847
Refund Policy
Contact the organizer to request a refund.
About this event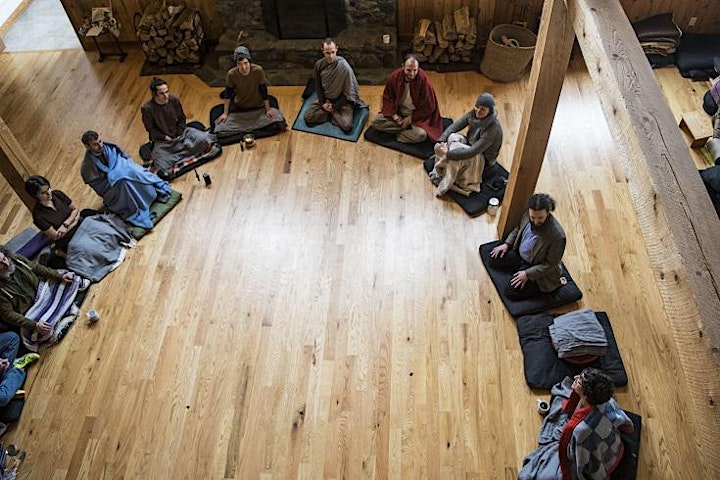 This Eventbrite page is only intended for buying your tickets for the residential room, board, and shuttle to MAPLE, and not for the actual circling SAS program itself. Please read and review this page carefully before attending each weekend.
Circling Europe SAS at Monastic Academy 2022
Join Circling Europe & the Monastic Academy for the Preservation of Life on Earth (MAPLE)  as we do our second Circling SAS at MAPLE. MAPLE has been running weekly circling nights and week-long circling retreats for over five years. Many of the current and old alumni of MAPLE are graduates of CE SAS programs. We are grateful and excited to invite you into this living community of continuous, intensive training.
Upon arrival, there will be an orientation to the Monastic Academy and how to navigate the buildings and grounds so as to take best advantage of the training container and respect the other monastic trainees.
Please note, the SAS program begins Thursday AM and ends Sunday PM. Due to expected travel time however, we are offering room, lodging, and shuttles for you to arrive Wednesday PM and end depart Monday AM.
There is no SAS programming on the Wednesdays or Mondays. You are welcome to explore the land and settle in Wednesday evenings and Monday mornings.
You are welcome to extend your visit by arriving earlier or leaving later as a coworker to experience modern monastic lifestyle and training. Please visit monasticacademy.org/visit or contact info@monasticacademy.org.
Price
Room & Board
$1,800.00 total for all three weeks in a shared double room (max two occupants per room) (avg $120/day)
$1,500.00 total for all three weeks in a shared dorm room (max six occupants per room) (avg $100/day)
$100/per weekend for round-trip shuttle service to/from Burlington International Airport (BTV). $50/per weekend for one-way shuttle service.
*If a ticket is sold out, please email info@monasticacademy.org*
*Cost of meals and use of MAPLE spaces/grounds are included in prices above*
For a six-month payment plan, please choose the partial payment option. You must pay for each weekend visit prior to arrival. There is an additional 5% extra cost for partial payments.
Circling Participants' Guidelines at MAPLE
Please note that the CE SAS hosted at the Monastic Academy is happening in a Buddhist monastic container. The monastic trainees will continue practicing with some adjustments while the CE SAS is happening and will also be supporting the SAS program in cooking/cleaning. Several residents of the Monastic Academy will also be participating in the SAS program.
While SAS guests will not be participating in the same training as the MAPLE monastics, you will be at times sharing the same buildings and spaces. We ask you respect their training which may at times appear to be very intense and strange.
We ask all of the participants to abide by certain guidelines of the Monastic Academy container such as
leaving public spaces better than you found them
being on time for scheduled activities
not leaving personal items in public spaces (please store in your room)
working to be fragrance-free before and during your stay
respecting noble silence in the early morning and late evening periods during chanting & meditation (feel free to join in for practice too)
If you have serious concerns about being around religious practice (chanting, bowing, verbal feedback, etc.), Buddhism, meditation, traditional teachings, and such then please speak with us first.
Please Do Not:
Change your room without speaking to us first.
Enter another person's bedroom.
Engage in sexual contact during the program.
Getting Here
We are located at 751 Page Road, Lowell VT 05847. The closest airport, Burlington International Airport, is about 90 minutes away. 
Shuttles
Shuttle service will be available each weekend for $100 for a round-trip from/to Burlington International Airport (BTV). In total, this would be $300 total for all three weekends.
Note, you may also take a taxi/Uber, however it averages $100 for only one-way (double the price of the shuttles).
Shuttles will be scheduled according to participants' flights and our availability.
Currently, we plan on these shuttle times:
Wednesdays: June 1, August 31, November 30
Pickup from BTV at 12:30 PM and 4 PM
Mondays: June 6, September 5, December 5
Dropoff at BTV at 11:45 AM and 3:45 PM
Shuttle spaces are limited based on space availability.
Driving Yourself
Note our neighbor at the bottom of Page Road has children, pets, and elderly adults. Please drive very slowly (10mph or less) when turning onto Page Road until you pass their home on the left.
Note, during the winter, it is required to have AWD snow tires to drive up our steep Page road driveway (studded tires ideal). Winter is December - May.
There is parking near the lower barns on our property, which is a short walk away from the main facility. Feel free to drop your luggage off at the main building and then drive your vehicle back down to park it near the barns for the week. If you have mobility concerns, we can provide more accessible parking near the building.
Driving directions from Route 100: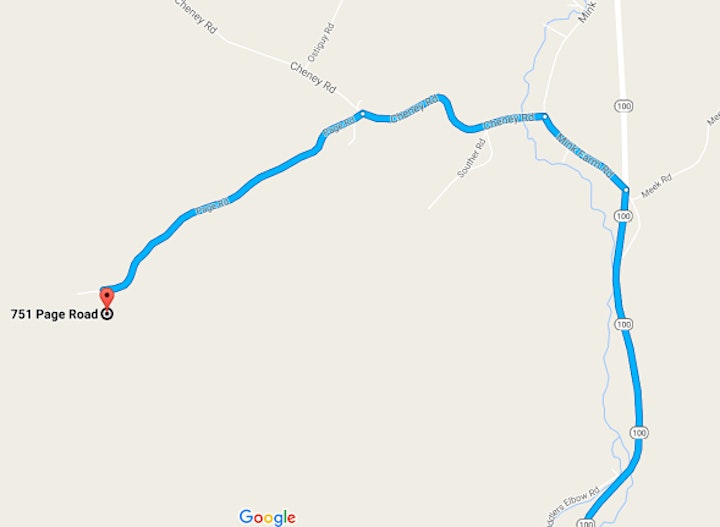 From Route 100, you'll get on Mink Farm Road.
Take a left onto the road after Mink Farm, which is Cheney Road.
After that, take a left onto Page Road.
Drive very slowly at the bottom of Page Road due to children and pets.
Drive to the end of Page Road, hang right at any intersections to reach the end of Page Road and find MAPLE.
Meals
Twice a day we serve simple, healthy, abundant vegan meals. Gluten-free options will be available. Please list any dietary restrictions or allergies in the order form, and we will do our reasonable best to support you. Also, feel free to bring your own snacks that you can store in your own room, but please abide by the What Not to Bring List below.
A light supper will be available Wednesday evening. Beginning Thursday, we will only offer snacks in the evening. You are welcome to store food from breakfast/lunch to eat later if you'd like though.
Fragrance-Free
Very important: please be fragrance-free before arriving at the center. Upon arrival, we will work with you to minimize fragrance including possibly asking you to change clothing.
Members of our community are medically sensitive to fragrance. Artificial, chemical fragrance is found in personal hygiene products (soaps, shampoo, body wash), clothes washed with most laundry detergents and dryer sheets, and perfume or cologne. Unless it explicitly says fragrance-free, you should assume it contains fragrance. Essential oils are fine however we still ask you to refrain to minimize confusion.
Here is our fragrance-free guide. Please take time to look over this and let us know if you have any questions. It's best to start the process of getting fragrance out of clothes and hair as soon as possible as it can take up to two weeks. The key words to look for in ingredient lists are "fragrance" and "parfum".
What to bring…
Dress Code:
Please respect the monastic container by adhering to our dress-code by wearing clothing that is:
dark,
loose,
and modest that cover your shoulders and knees.
Winter Clothing:
Vermont tends to be very cold with lots of snow. It is ideal to bring layered clothing as well as shoes, coats, gloves, scarves, and beanies that are good for being in the snow and really cold weather.
Other Items you may want to bring:
A shawl or light blanket for indoors.
Water bottle
Travel mug with closed lid to keep beverages warm
Shoes are not to be worn indoors, so feel free to bring a pair of slippers or indoor shoes.
Toothbrush, toothpaste, and/or floss.
Eyemask and earplugs if you are a light sleeper.
Toiletry bag (personal bathroom items cannot be left in bathrooms).
What not to bring…
Any and all products with synthetic fragrance (soaps, lotions, shampoos, perfume, cologne, candles, ointments etc.)
If it isn't labeled "Fragrance Free" don't bring it or use it the week before your arrival. The words "fragrance" and "parfum" in ingredient lists mean that chemical fragrances are present. Again, please consult and follow our fragrance-free page here. This will help keep members of our community with fragrance sensitivities safe.
Peanut products (severe allergy in the community)
Pets.
Soap, shampoo, and conditioner are all provided.
Zafus (meditation cushions) and zabutons are provided for you to use. Backjacks and chairs are available if needed.
Bedding.
Meat, or fish products. (dried meat or canned fish is fine like sardines or jerky)
Alcohol, cigarettes, and illegal drugs.
Weapons of any kind.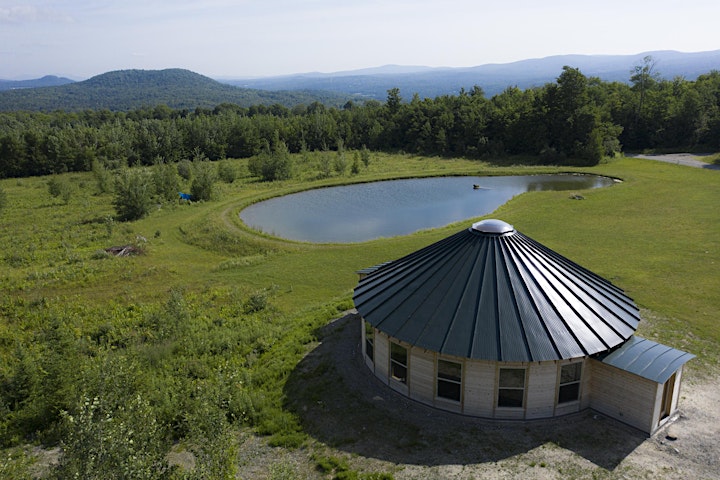 Refund Policy
Refunds will be given to any participants dropping out of the SAS program up until February 15. After this, any unattended weekends will be refunded minus a $150 non-refundable deposit per weekend. This is necessary for us to plan and prepare accordingly for your arrival.
We will extend full refunds for any unattended weekends if we cancel the event. If you are unable to attend due to sickness/travel restrictions related to the coronavirus, we will also issue a refund for any unattended weekends.
Email us at info@monasticacademy.org to begin the process.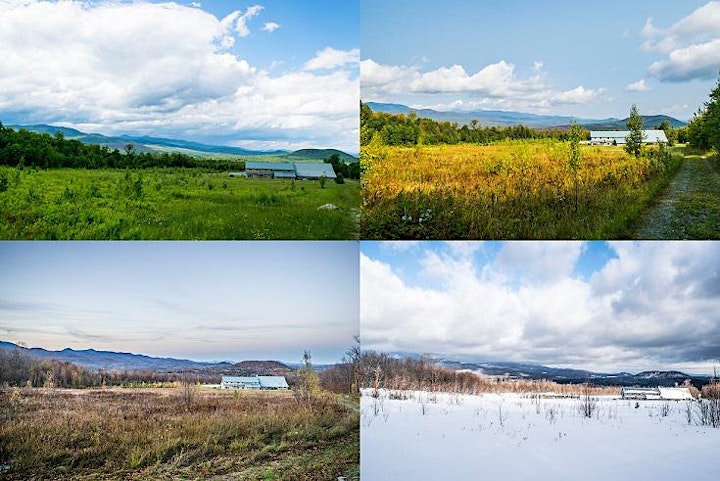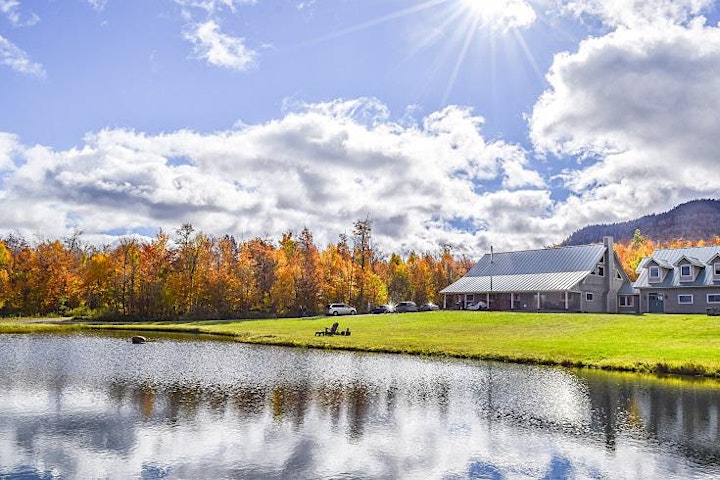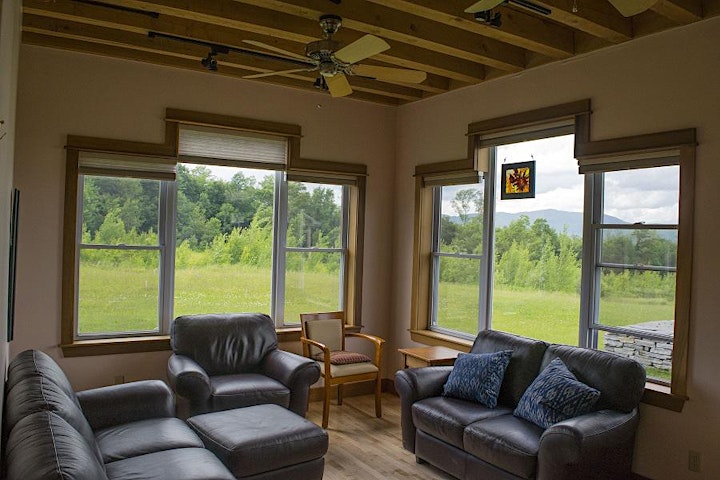 Property
MAPLE is located at the end of a mile long private driveway that winds high up a hill. Our 123 acres are abundant with wildlife and boasts commanding views out over the Green Mountains with wonderful trails through the woods. Recharge and re-examine your life in this peaceful setting where the trees, the rains, the winds, the sun, the snows, the frogs, and the stars still speak.
Facilities
Our buildings are built with an elegant simplicity. With wood and plenty of light and air throughout they have a comfortable and rustic feel. The main room is large and serves as our dining room and event space. Our zendos comfortably seats over 40 people. Two lounges and a loft that are great for reading and relaxing.
Accommodation
Every room has wonderful views, wood floors, a comfy bed with linens, towels, and shelves for storing personal items. There are limited, shared bathrooms.
About Us
Center for Mindful Learning is a non-profit 501(c)(3) organization devoted to developing trustworthy people to create trustworthy culture.  MAPLE (Monastic Academy for the Preservation of Life on Earth) is a full-time leadership and meditation residential training program to cultivate leaders who embody wisdom, power, and love for all living things. We are also the incubator for the Emerge (Making Sense of What's Next podcast) and Dharma Gates (non-profit for deep meditation training for young adults).
Learn about our free, residential apprenticeships.
Come for a guest visit and other programs.
Watch talks and guided meditations on our Monastic Academy YouTube page.
Read more about the Monastic Academy and listen to interviews with our teachers.
Become a part of our MAPLE Village.
Contact Us
Email us at info@monasticacademy.org or call +1 (802) 540-0820.