Description
An experiment in self-realization; a combination of meditation practice, empathic connecting and performance art. You are the being in the room.
Organizer of ROOM: 27 Minutes; You as empath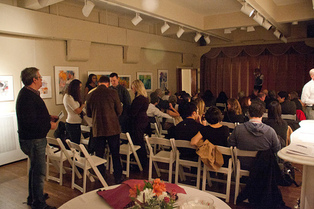 FABUM, Inc. is a 501(c)(3) non-profit arts organization that presents original performance works and creative events that seek to promote reflection of the Self and the world around us. Life is art. Art is life. The Dolce Revolution Project is an ongoing series of non-traditional theatrical experiences that FABUM presents annually.