Description
Join us for an incredible private wine tasting & mingle mixer. We will have both red and white wines along with delicious gourmet cheeses. There will be detailed written tasting notes and maps of Italy to find your wines origin. This event takes place at an exclusive rooftop lounge with breathtaking views of the city! Mingle and sip cocktails at one of the best venues in Manhattan.
There is also a large indoor lounge area and a retractable awning so this event will be fantastic regardless of the weather.

If you're new to wine or a die-hard fan, it's a great experience for all. This is such a fun wine tasting that sells out every time!

Right after the wine tasting we'll have an after party with live DJ and a live Fashion Show that goes until midnight!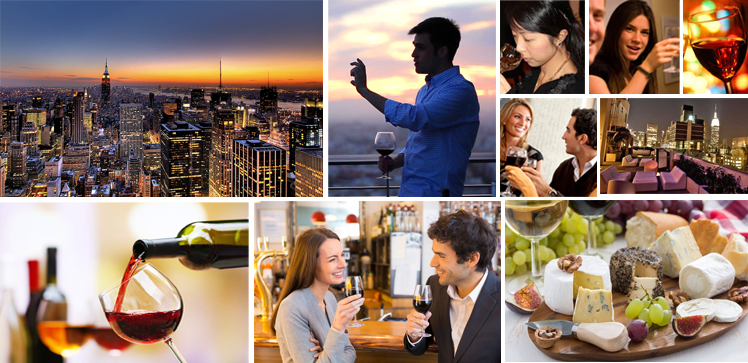 FAQs:
How many people will be attending? Based on past events we expect between 50 and 100 people to attend.

Can I come alone? Yes about 75% will attend on their own.
Do I need to know about wine? No, most come for socializing, learning and the enjoyment of wine.
What's dress code? Wear what you had on at work. It is a casual and comfortable atmosphere.
What are the ages? We'll have a good mix of ages, mostly 20s-50s. Everyone always seems to find people in their age range to hang and taste with.
Do I have to buy in advance? Yes. Space is limited and this will sell out.