About this Event
Families will enjoy a safe, socially distanced screening of Hotel Transylvania (PG) on the rooftop of Broadway Plaza's Parking Garage. Bring your blankets and lawn chairs if your prefer to watch outside, or stay cozied up in your vehicle. Masks must be worn at all times when outside of your vehicle. The movie's audio will be aired over an FM radio station - channel to be provided upon entering the viewing area.
The viewing area will open at 5pm. Showtime is at 6:30pm.
Space is limited to the first 75 vehicles. Advanced ticket reservations are required. Reserve early, as this event is expected to fill up quickly. One vehicle reservation per family - up to 6 persons per vehicle/reserved space.
Additional details will be emailed to registered attendees prior to the event.
THIS IS A FREE EVENT. If you would like to support Walnut Creek Downtown's community efforts, donations can be made here.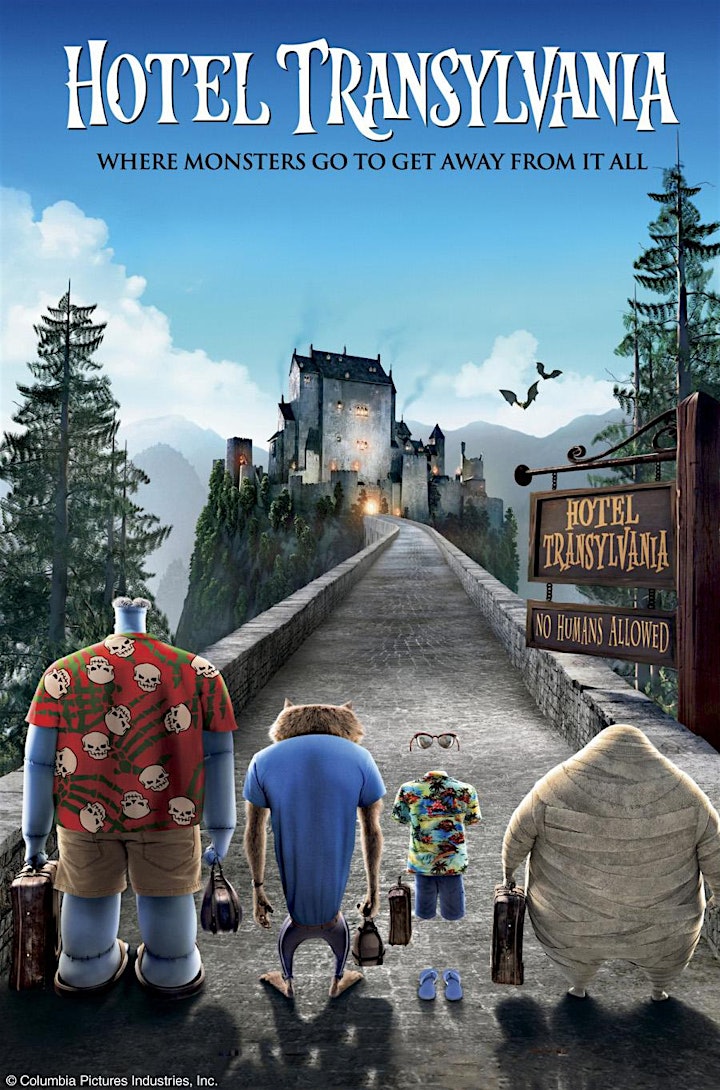 When monsters want to get away from it all, they go to Count Dracula's (Adam Sandler) Hotel Transylvania, a lavish resort where they can be themselves without humans around to bother them. On one special weekend, Dracula invites creatures like the Invisible Man, the Mummy and others to celebrate the 118th birthday of his daughter, Mavis (Selena Gomez). However, an unforeseen complication unfolds when an ordinary human unwittingly crashes the party and falls in love with Mavis.