Description
Hello friends! It's a beautiful day for yoga, music, and all the delicious things. Class will be under a shade structure on the GARAGE ROOFTOP.
To find us, just park in one of the lower levels of the huge garage. Then take an elevator to the top floor. We'll be in the middle, under the shade.
---
It's time to get deep -- up in the sky...
Deep in sound, deep in flow, deep in FLAVOR:
FLOW through a 75min rooftop yoga class on "Sound Off" headphones, with bllissful deep house sounds by DJ Alissa Jo

BRUNCH with dozens of delicious selections at the Smorgasburg food festival ~ with selections from "balanced" to "indulgent".

EXPLORE a curated collection of unique and stylish pop-up shops at ROW DTLA.
Capacity is limited -- advance signup highly recommended
DETAILS:
Please bring WATER and your YOGA MAT
Doors open 945am // Yoga class starts 10am
Parking is FREE for first 2 hours in ROW's garage (then $4.50 all day after that)
Yoga class is vinyasa flow -- all experience levels welcome!
Registration is for yoga class
Admission to all other activities is complimentary / included
All food is a separate purchase (directly from vendors at market)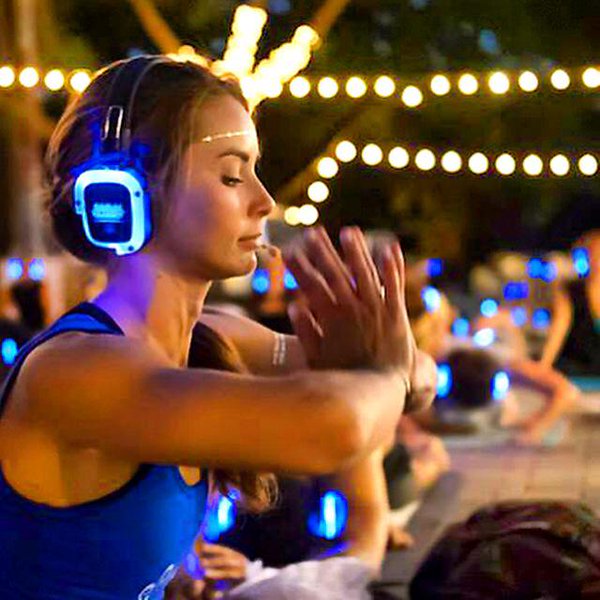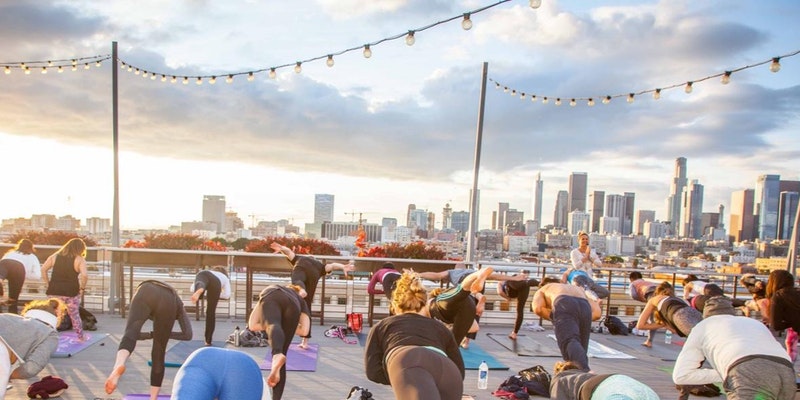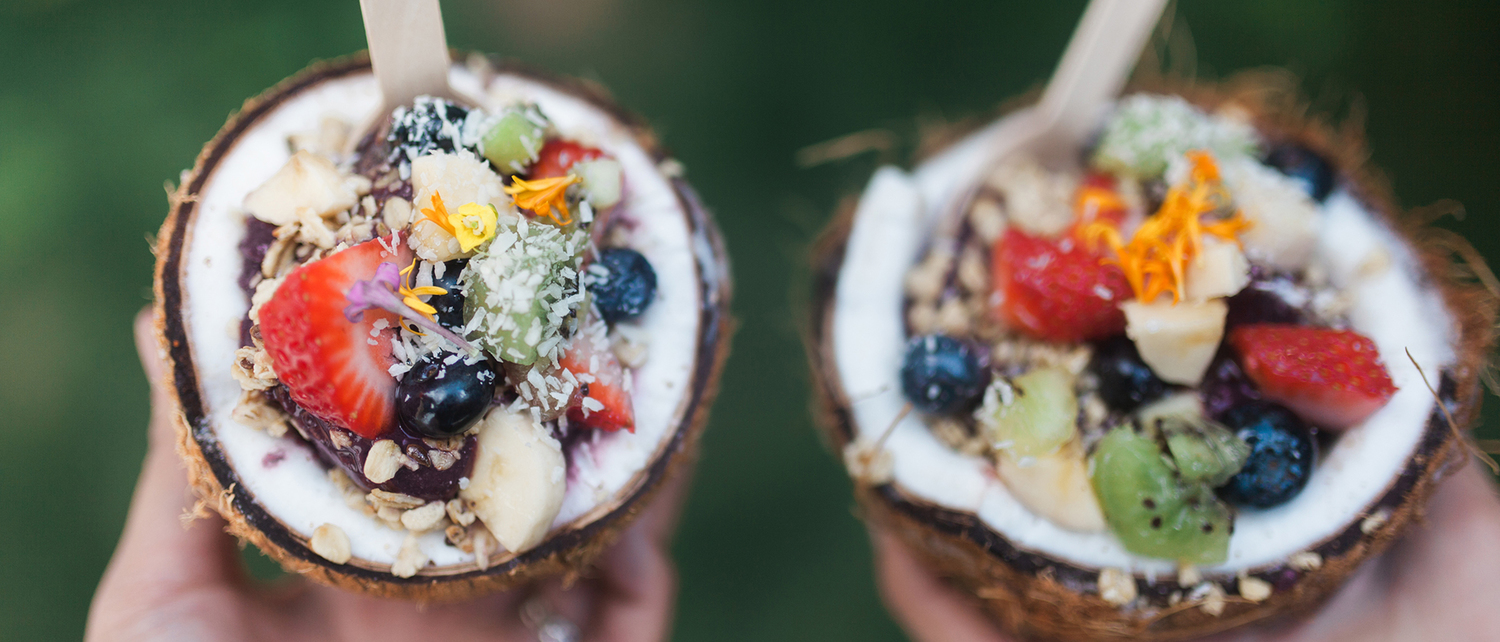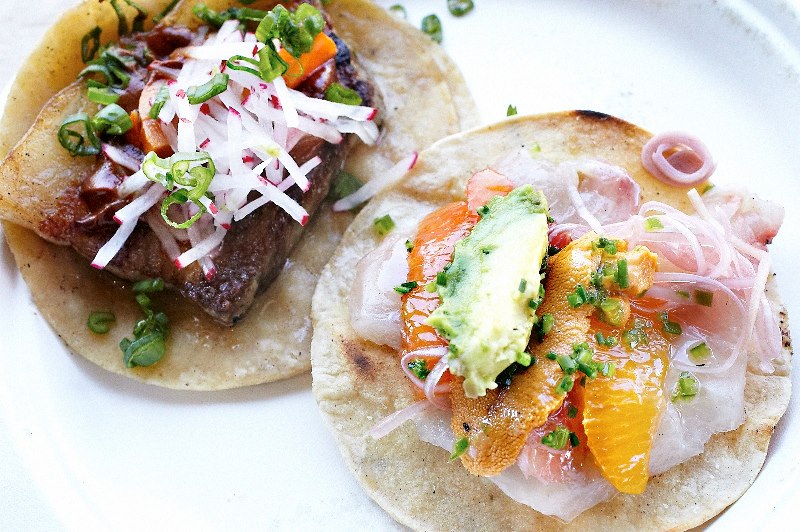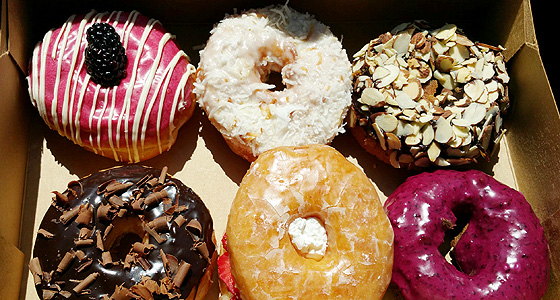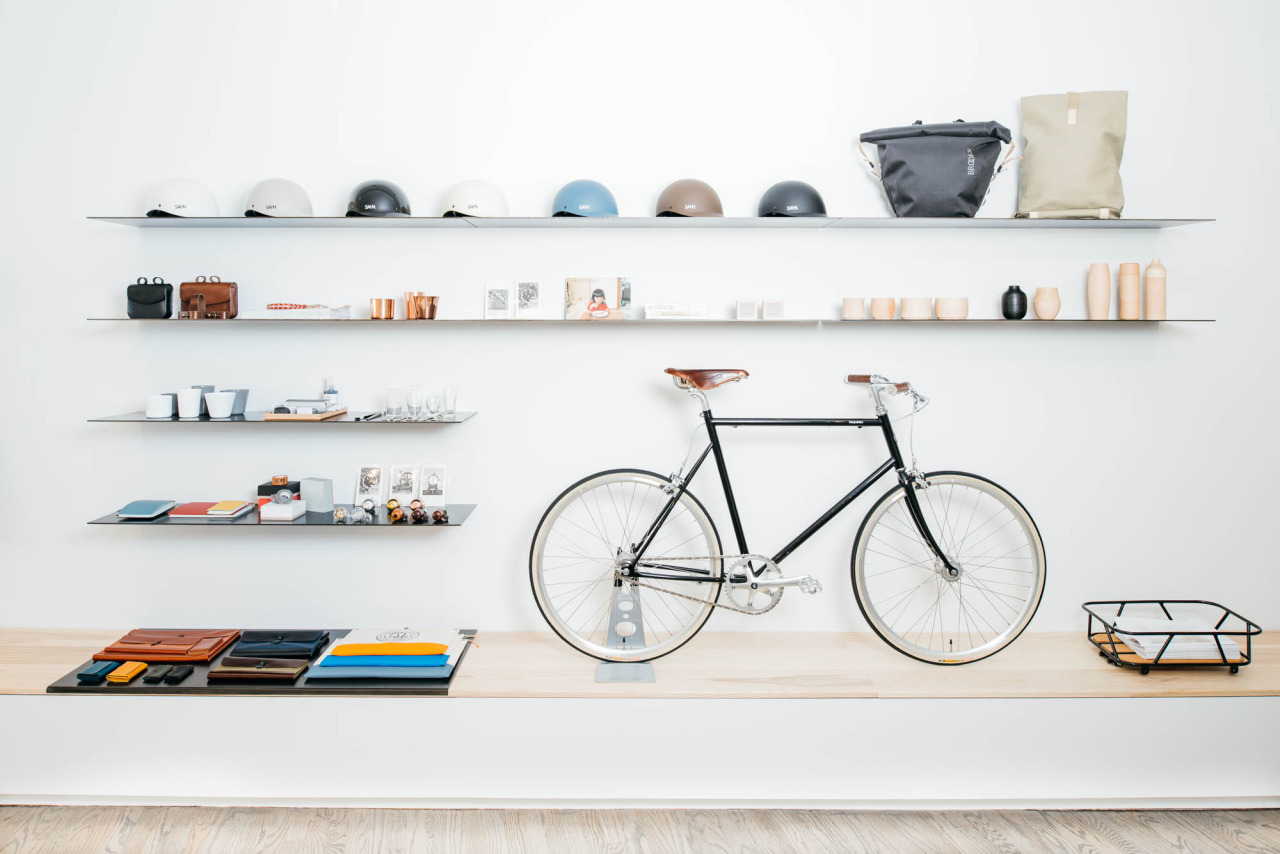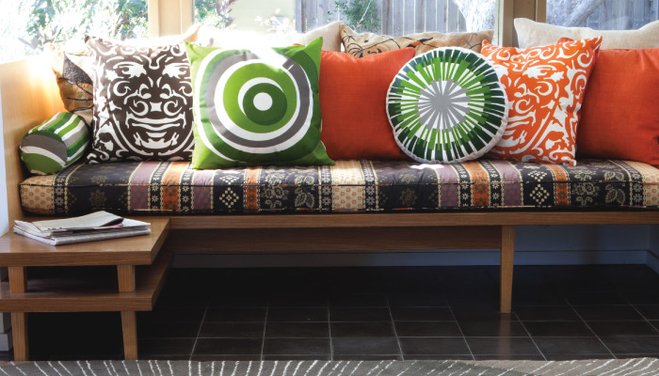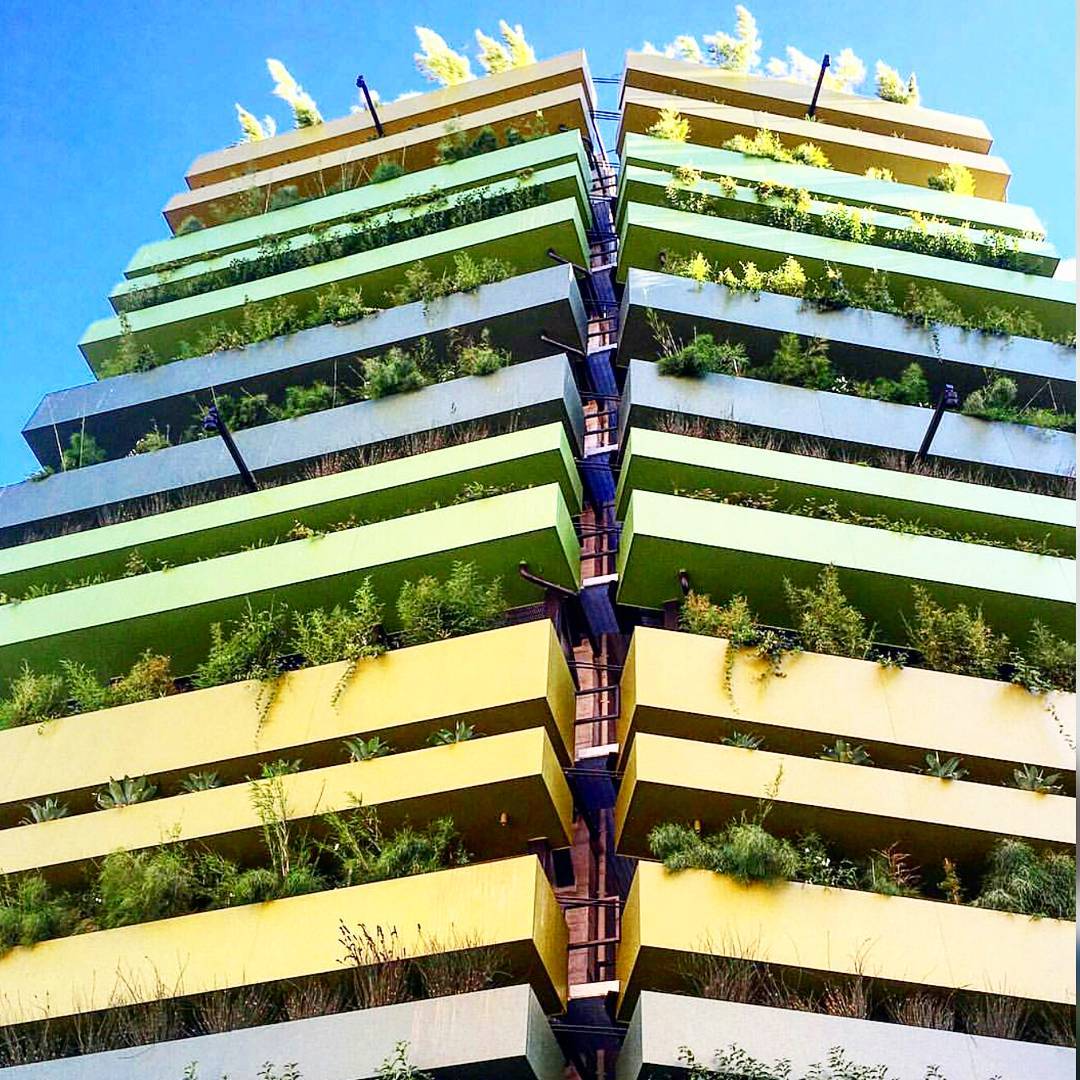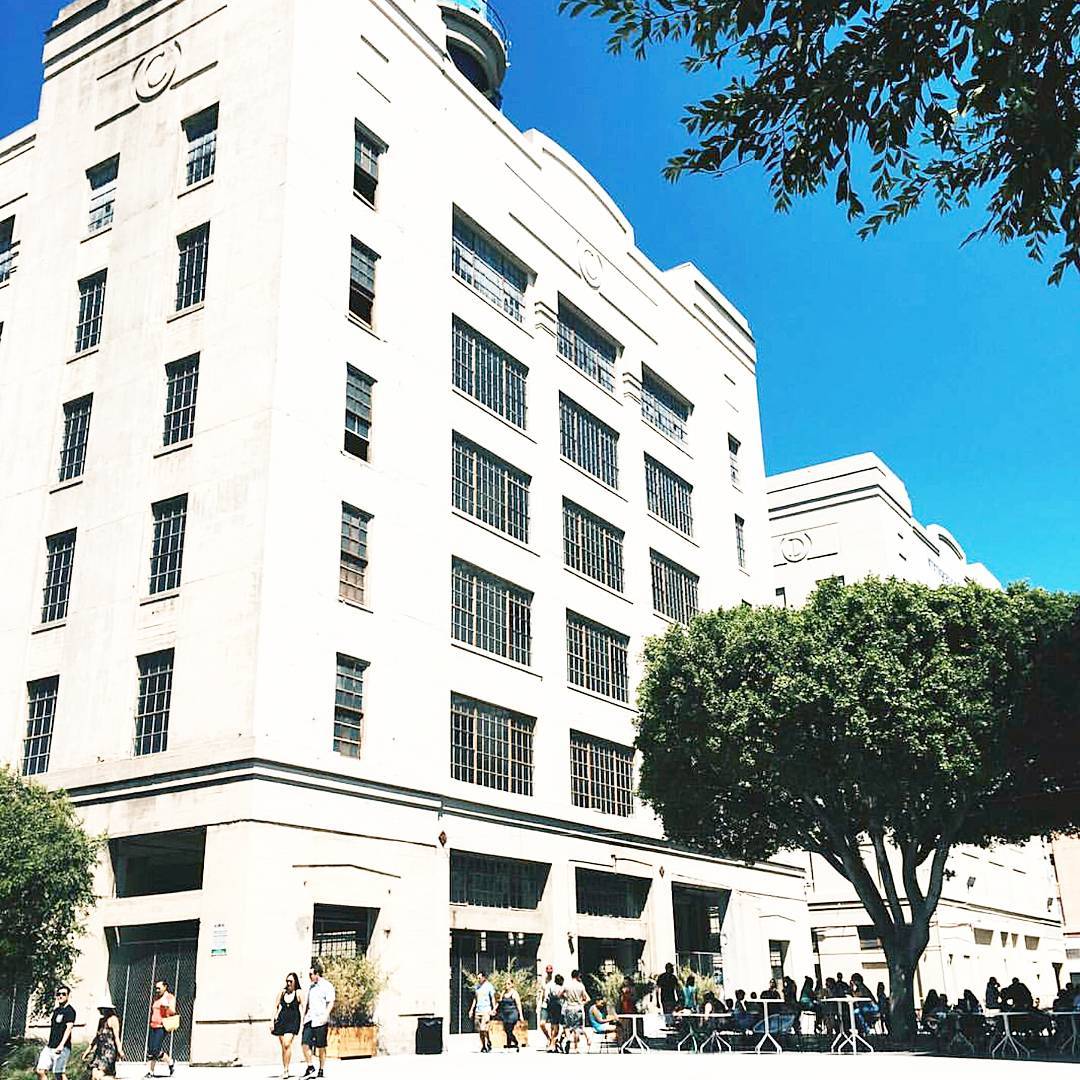 ---
ABOUT
Smorgasburg
Smorgasburg launched in NYC in May 2011 as a spin-off of Brooklyn Flea. On The Chew, Mario Batali called Smorgasburg "The single greatest thing I've ever seen gastronomically in New York City." The New York Times called it "The Woodstock of Eating."

Now in LA, find dozens of exciting food vendors each Sunday at Smorgasburg, plus sophisticated shopping from the realms of design, craft, style, vintage, wellness, and more. Cultural events, pop-ups, and other surprise experiences will also be part of the market mix, transforming the vast site into a new node in Downtown LA's burgeoning scene, and a unique destination for the region. More at http://la.smorgasburg.com/vendors/

ROW DTLA
A creative space, retail and cultural district - ROW DTLA is the new center for Los Angeles' creators, innovators and dreamers. Uniting the best in food, fashion, creativity and innovation, ROW DTLA and its cohesive vision is the next step in Downtown Los Angeles' transformation. More at http://www.rowdtla.com/home
BENDER
Move + Be Moved. Bender is an urban playground for body and soul. We create experiences that blend yoga, dance, fresh music, art, and culture – all the most flavorful and uplifting elements of our city life. And we connect people who enjoy them. More at BenderFlow.com // Instagram @bender.flow