Description
NO TICKETS AT THE DOOR - THIS EVENT IS SOLD OUT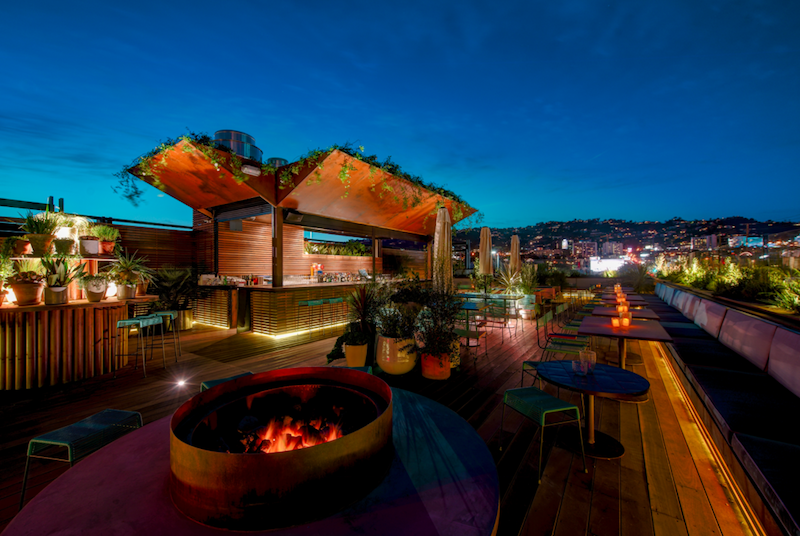 NO TICKETS AT THE DOOR - THIS EVENT IS SOLD OUT
Meet us at E.P. & L.P., one of the largest roof decks in LA with spectacular views of the hills, for a night of mingling, nibbling & wine tasting! In the terraced vineyards along the coast of the Bay of Biscay in the Basque region of Spain, we will explore the wines from the Txakolina denominación (pronounced chock-oh-LEE-nah) located around the small fishing towns of Getaria and Zarautz. Cleanse up your palate with the outstanding minerality of zesty, fresh, lightly fizzy whites and rosés, reminiscent of the salty Atlantic breeze. Your mouth will begin to tingle!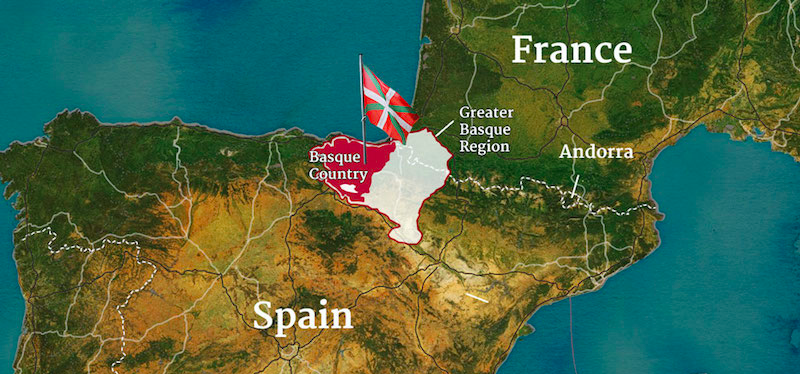 As if you were in a pintxo bar, sip on small production wines from these steep hillside vineyards while you start moving to the DJ live vibes imported from San Sebastián by Marlon Fuentes.
THE FIRST 50 TICKETS sold will include a traditional BASQUE GLASS!!
YOUR TICKET ($15 Early Bird until 5/25, $20 after) INCLUDES Rooftop Access from 6:30PM + DJ Live Lounge Music + Complimentary Tray-Passed Gourmet Bites during the first hour (6:30-7:30PM) + a Traditional Basque Glass (first 50 ticket buyers) + a Perfect Mingling & Networking Atmosphere with other Angelenos at an Amazing Venue + $25 of Free Ride Credit with Lyft (new users only - see details below ***). Tickets available at the door unless event sells out.
PLEASE NOTE: EVENTBRITE TICKETS DO NOT INCLUDE WINE TASTING, DRINKS OR DINNER.
A special tasting of different wines from the Basque region of Spain, selected by Wine Director Chris Mallery, will be offered for $20. The wines are brought to the United States by De Maison Selections, the leading American importer of Txakolina. Read this great educational article by Eric Asimov from the NY times on Txakolina.

Please contact us if you would like to make a reservation for dinner later on in the evening in the restaurant downstairs! You can email us at basquesoiree@lawinetasting.com.

MUST BE 21 AND OVER TO ATTEND. EVERY GUEST'S ID WILL BE CAREFULLY VERIFIED UPON CHECK-IN. ABSOLUTELY NO EXCEPTIONS. PLEASE ENJOY RESPONSIBLY.
DRESS CODE - Important: Business/Upscale Casual, Cocktail Chic. NO T-Shirts. NO Sneakers. Jacket Recommended for Men. Dress Shoes.
Check out EPlosangeles.com for more details about this amazing venue!
*** Don't worry about taking your car... and take Lyft to the hotel! Your ticket includes a $25 credit for new users with code LAWINE. Lyft is a mobile app that lets you request a ride from a fully-vetted, hand-selected community of drivers at the push of a button. For this soiree attendees, Lyft has kindly offered $25 of free credit (first users only). Just download the Lyft app and enter LAWINE under settings to take a free trip on us.
Ticket Policy: All sales are final. NO CREDIT. NO REFUNDS. A name change however can be done anytime until the event starts.
Question? email at info@lawinetasting.com


EVENT FEATURED on the LOS ANGELES magazine's MAY ISSUE!!