Description
ART SOIREE presents - Rooftop Art Fusion!
We're excited to bring back our most popular Art Fusion series to the newly renovated Liaison Capitol Hill Rooftop!
"To behold great art is to experience a momentary flash of another world, a world that is parallel to our reality, a world like fantasy"
Blending the elements of electronic and live music, dance, circus arts, and video art projections with the infectious energy of live stage performances, we'll take you on an artistic journey you won't encounter elsewhere. From the moment you walk-in and through the end of the night the hour by hour performances and live acts will ignite your senses on every second, letting you experience and engage with art on a whole new level.
So, make this your Saturday night destination, and succumb to an inspiring artistic experience. With each night unique and different, no event will be the same.
Tickets for each event are limited, so make sure to reserve yours before it's sold out.
---
FEATURING PERFORMANCES BY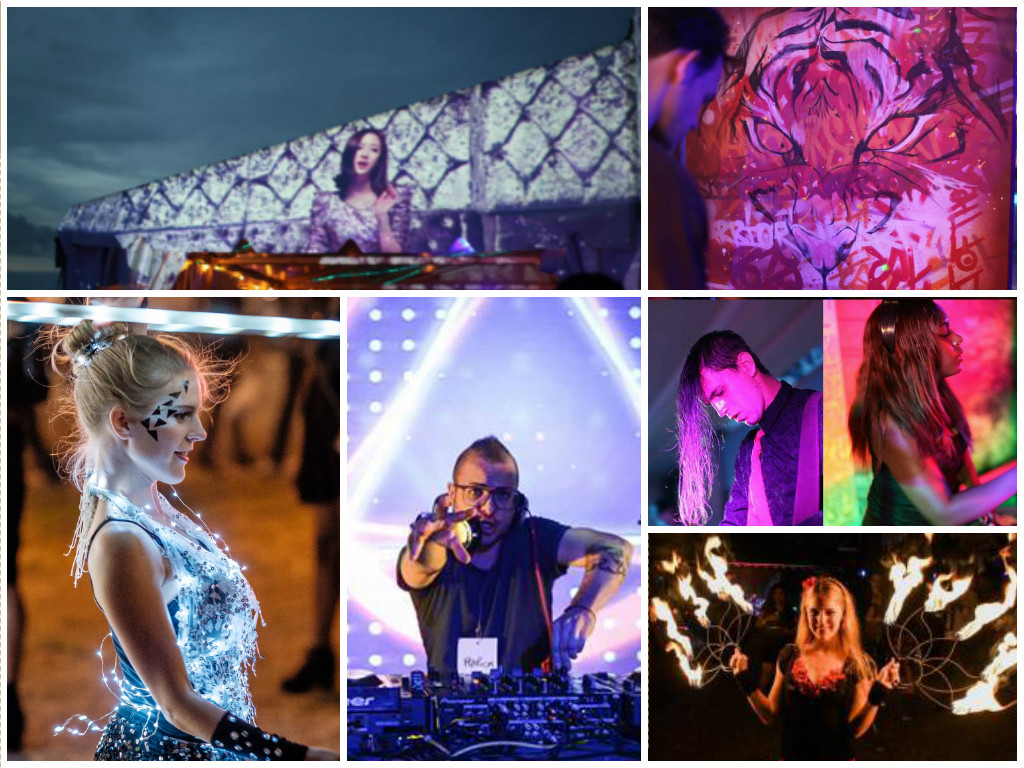 MICHAEL HAMMOND (Live Painting) – A Washington, D.C. based artist who has been actively participating in the art scene for more than 10 years. Asian art; the vibrancy of French impressionism; the elegance of Art Nouveau; the dynamic, eye catching style of movie poster art from the 70s and 80s; the bold graphics and color palette of Japanese manga; and the power and raw creativity of Hip-Hop and Graffiti art is what you will see in his creations.
DJ PLAYIN'FIELDS (Live & Electronic Music) – aka Enea Diotaiuti. Music Producer & DJ, who is widely known as a pioneer of Deep House and House Music in the Washington DC area. He is known for his innovative and deep works in conjunction with his unique electronic taste, which distinguishes his explosive Live DJ-Sets.
RADAR (Live Music Performance) - RadaR is from the DC/Baltimore area and despite their musical adventures all over the world, they are proud to represent their home turf. The sound has been described as indie rock and alternative rock, with a dash of new wave, post-punk revival, synthpop, dance-rock
JOSH HOEGEN (Video Art)- Joshua Hoegen is a professional nerd and a passionate artist. This Providence visual artist creates pop-art in paint marker, psychedelic fantasies in Photoshop, fractals in code, and sculptures in light.
NAT FOX (Live Performance)- A multimedia artist extraordinaire, Nat has been a featured artist in DC for nearly a decade. From Dogography, to celebrity portrait series, to unique costume designs and live performances her talents have really no limitations.
ANNA PINEAPPLE (Live Performance) - A dancer, photographer, videographer and design enthusiast, Anna creates unique live performances incorporating the hula hoop and fire elements.
Are you an artist or performer interested in being a part of this series? Shoot us an email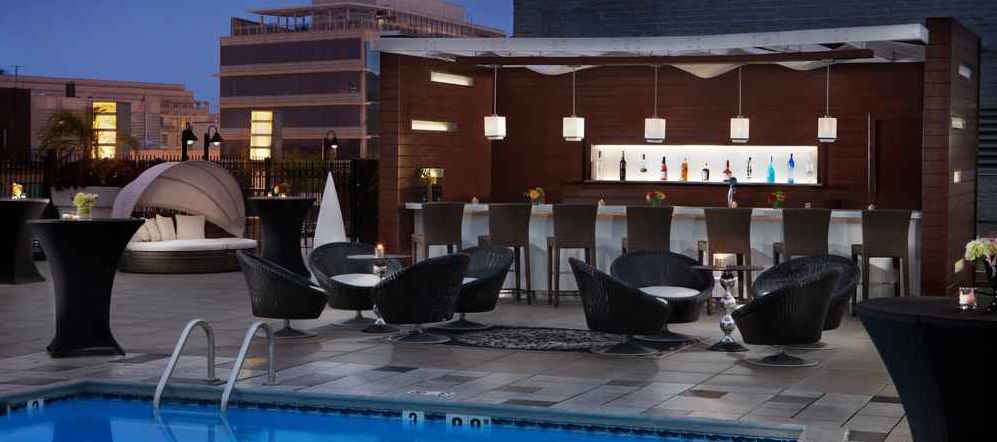 The Liaison Capitol Hill is just steps away from Union Station and the National Mall's world-famous monuments and museums. The 7,000 square foot Rooftop Pool and Bar is the largest in the city and is the only open-air rooftop bar on Capitol Hill. Enjoy city views, handcrafted cocktails and light fare.
---
This event is part of Art Soiree's Art Fusion Series, which runs every Saturday, Memorial Day through Labor Day.
TICKETING POLICY
Event is 21+. All ticket sales are final. Refunds will not be available, with the exception of the event being cancelled. Event may be cancelled or rescheduled due to inclement weather. Proceeds support Art Soiree's free year round artistic and cultural programs.
DRESS CODE:
Fashionable or cocktail attire requested.
EVENT PHOTOGRAPHY DISCLAIMER:
Please be advised that photographs/videos will be taken at the event for use on the Art Soiree website and in the press, Art Soiree marketing materials, and all other organization publications. By entering this event, you consent to the Art Soiree photographing and using your image and likeness.