About this Event
Roof Deck Movie Night is coming to The Village Works! Join us on the roof deck for the second of two nights of movies, popcorn, and your favorite summer refreshments.
With the help of TVW member Charlotte of Balcony Booking, we've acquired the screening rights of two films currently in limited theatres and on the festival circuit.
Join us on Tuesday, August 20, 8PM for a screening of the acclaimed documentary, THE BIGGEST LITTLE FARM.
Admission is FREE with an RSVP. Seats are extremely limited. Please email sam@thevillageworks.com with any questions.
See you on the roof deck!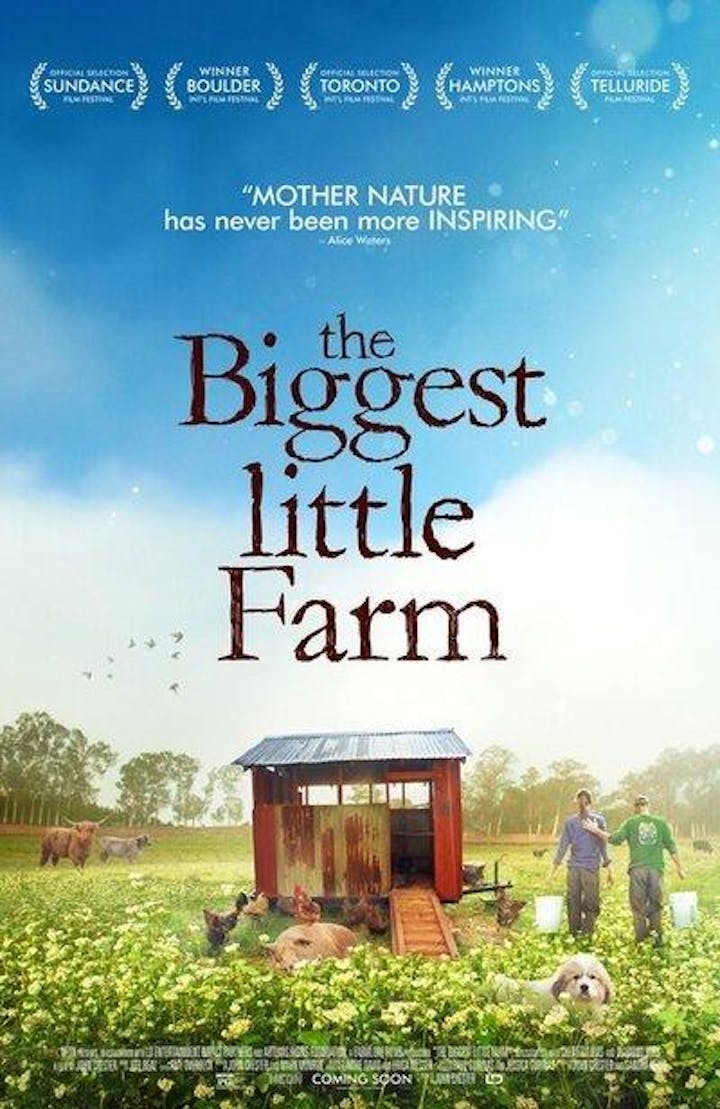 THE BIGGEST LITTLE FARM chronicles the eight-year quest of John and Molly Chester as they trade city living for 200 acres of barren farmland and a dream to harvest in harmony with nature.
Through dogged perseverance and embracing the opportunity provided by nature's conflicts, the Chesters unlock and uncover a biodiverse design for living that exists far beyond their farm, its seasons, and our wildest imagination.
Featuring breathtaking cinematography, captivating animals, and an urgent message to heed Mother Nature's call, THE BIGGEST LITTLE FARM provides us all a vital blueprint for better living and a healthier planet.
The Village Works is a neighborhood coworking space in Brookline Village with meeting rooms, events, and flexible memberships for shared workspace.