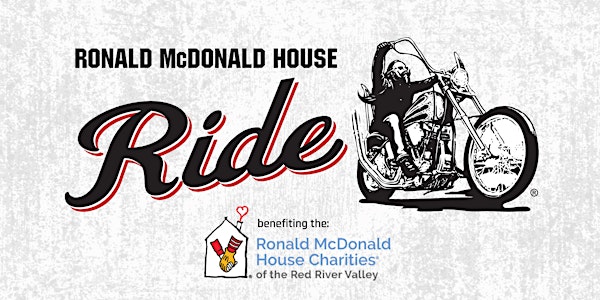 Ronald McDonald House FUN RUN - Online Fundraiser for 2020
Still making a difference for the Red River Valley Ronald McDonald House Charity!
About this event
Through all 2020 has given us, we are still choosing to MAKE A DIFFERENCE!
The Ronald McDonald House of the Red River Valley depends on all of us for support.
The 2020 Fun Run allows us to support local businesses in a time of great need, as well as donate to a local charity that is so near and dear to our hearts.
5 stops, listed on our Fun Run Download, will equal 1 dart.
Because this is a high points based game, the more stops/stamps means the more darts to throw! The 3 people with the highest number of points will win the following:
1st prize: $500 cash
2nd prize: 2 all event passes for the RMH Ride of 2021
3rd prize: 1 all event pass for the RMH Ride of 2021
The Fun Run starts July 22nd, 2020 and goes until August 22nd at 4pm! There will be a Fun Run Finale held at the campground behind the NYM VFW.
**Make sure all stamps are turned in by August 22nd at 4pm! If later than 4pm, the stamps will be disqualified.**
To download the Fun Run Sheets, please visit www.rmhride.com