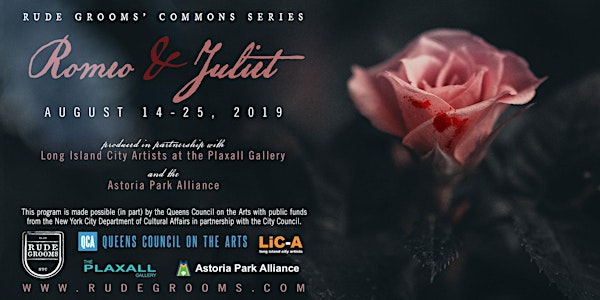 Romeo and Juliet at Rainey Park
When and where
Location
Rainey Park Vernon Blvd and 34th Ave Queens, NY 11106
Description
Rude Grooms' Romeo and Juliet is William Shakespeare's beloved tragedy in a production full of romance, laughter, and music. Rude Grooms brings its second annual free summer production to Rainey Park, Queensbridge Park, Astoria Park, and the Plaxall Gallery. This fast-paced 90-minute play is suitable for the whole family!
The Capulet and Montague families' ancient feud erupts anew in Verona. When the children of these two clans meet, they fall head over heels and secretly marry. Their journey begins in beauty, laughter, and childlike joy -- but the enduring hatred bubbles over into violence yet again, tearing them apart the same day they are joined as one. Rude Grooms' Romeo and Juliet is a romantic comedy turned heart-breaking tragedy; a fable set in a contemporary world, full of live acoustic music, breathtaking action sequences, and an acting company featuring veterans of Shakespeare's Globe, Classic Stage Company, The Old Globe, and Asolo Repertory Theatre.
All performances are free! Become a Patron on Patreon at patreon.com/rudegrooms for early access to reserve space in the preferred patron seating area or contribute on IndieGoGo for VIP seats, invites to an exclusive opening night after-party, and hand-made memorabilia at https://igg.me/at/rudegrooms-romeoandjuliet.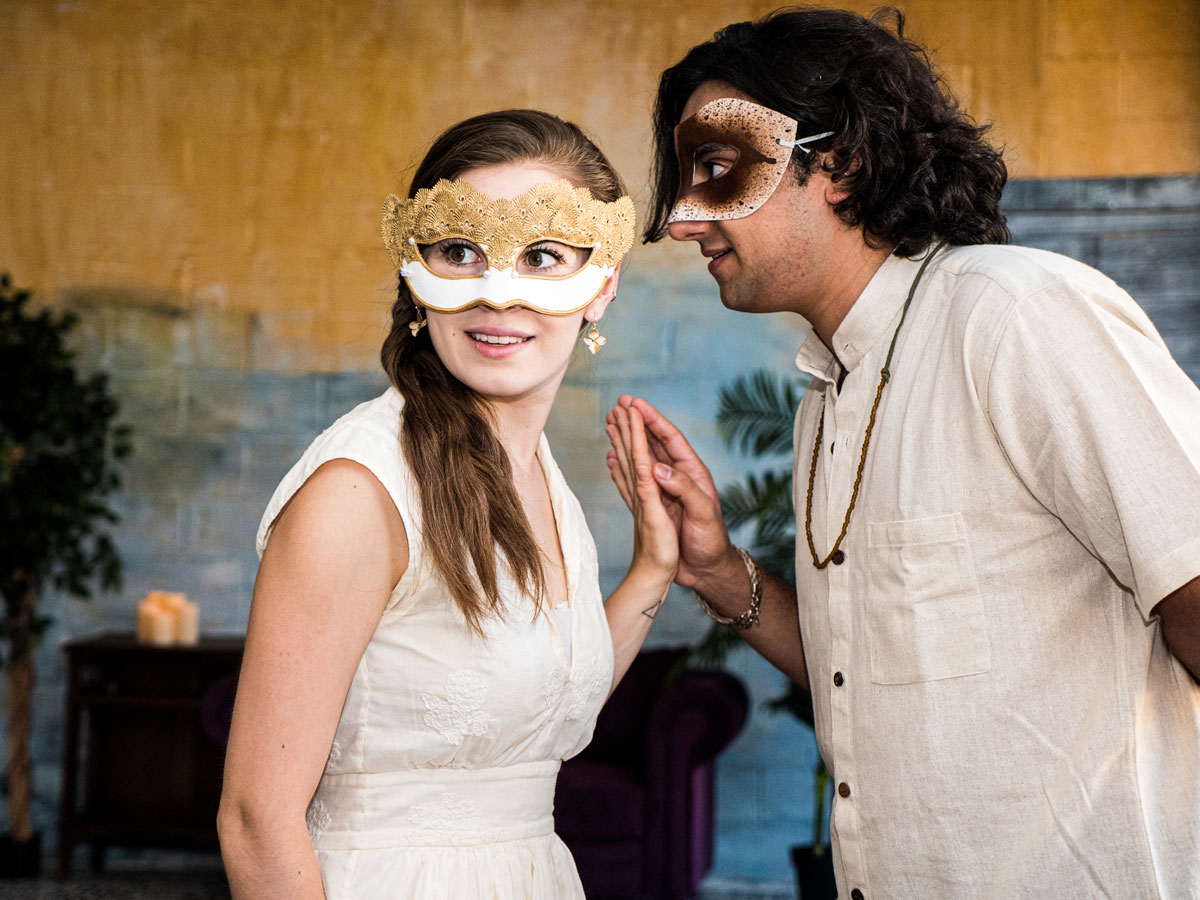 Rachel Schmeling (Juliet) and Dhruv Iyengar (Romeo). Photo by Montgomery Sutton.