Description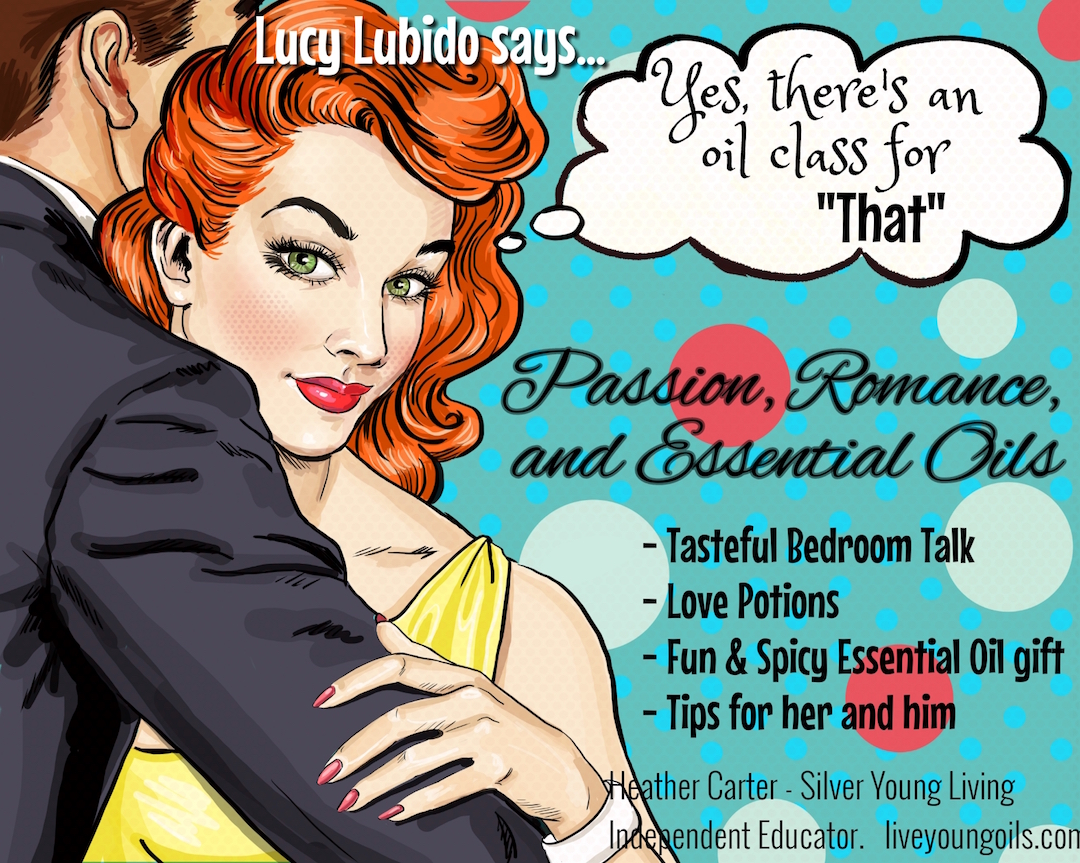 YES! There's a class for THAT! Looking for a healthy approach to romance?


Struggling to light the fire again?
Feeling out-of-balance, wanting to be the best YOU you can be?
"Lost" the feelings of romance and overall excitement for the bedroom?
There's something in this event for everyone!

We are so excited to be offering this class based on the Lucy Libido book!!!
Vavavoom! Meet Lucy Libido, your new best friend who will guide you through using essential oils between the sheets. This hilarious yet informative class will teach you natural hormone balancing, oils that increase libido, and oils that increase your man's performance. We will even include our best oil recipes that have left fans starry-eyed and smiling. Developed by a woman for a woman, "There's an Oil for THAT" gives you all the tips, tricks, and fun in one great event.
Come to our essential oils workshop exclusively for PASSION, ROMANCE & ESSENTIAL OILS! Just in time for Valentines day!
***An education & party packed event filled with fun, seasoned oil educators, and solid essential oil help for things like
-low libido
-low testosterone
-loss of interest
-indifference
-feelings of depression
-lack of femininity or masculinity
-Oils to rev up the fun naturally & without toxins
You will also make some gifts that you will make and take home to use immediately!
***THIS EVENT IS FOR WOMEN ONLY!
***YOUR NON YL MEMBER FRIENDS ARE WELCOME!!!