Description
If you would like to be transformed from cold NH to warm Italy; or if you're looking for the perfect Romantic Valentine's Day Wine Dinner for the special person in your life; or if you just want to get together with friends, we can help!
Please join us on Friday, February 8th (7-9 p.m.) at the elegant, inviting and warm ambiance of Sky Meadow Country Club in Nashua for our Romance of Italy Wine Dinner. Sky Meadow Country Club is a premier golfing destination and a leader in Southern New Hampshire hospitality.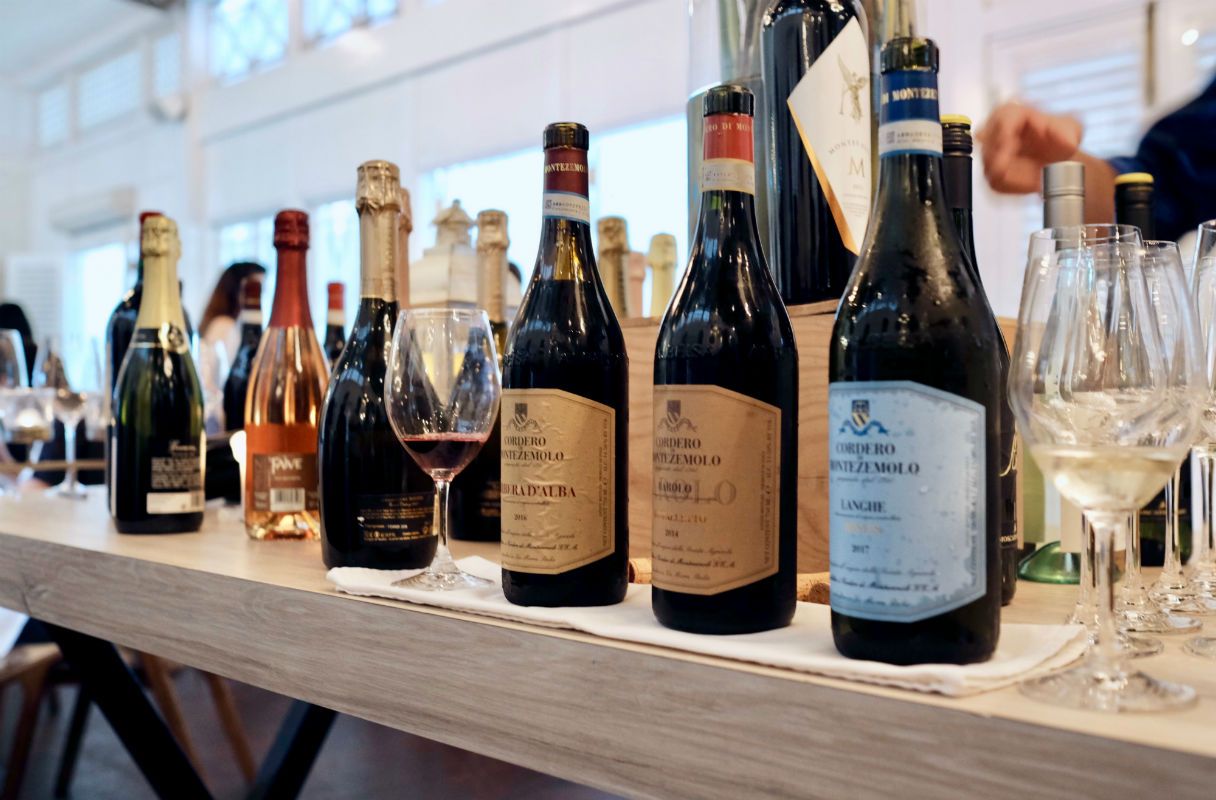 Enjoy unique Italian wines (not your typical Pinot Grigio and Chianti) paired with a creative meal prepared by Joe Drift, the Executive Chef of Sky Meadow. He has been named one of top 15 Chefs in New Hampshire!
We will be joined by special guest Alessandro Malpassi. He was born and raised in the city of Rimini which is located in the region of Emilia Romagna in North East Italy.
"My early twenties is when my true passion for wine began and when I decided to enroll in two sommelier courses. Shortly after that my journey in the restaurant and wine business started taking shape. After a few wonderful professional experiences both in Italy and Europe I made the biggest decision of my life and moved to the US! My years in the US were spent in LA, Miami, Atlanta and my longest stretch of 9 years was in New York City where I fully established my career in restaurant management and wine buying. After more than 25 years in the restaurant business I was given a great opportunity to further my passion and knowledge, representing and managing a fine wine Italian portfolio with Ethica Wines. "
---
Menu
First Course
Stuffed Quahog Clam
Sweet and Savory Stuffing with Brown Butter
Wine: Villa Sparina Sparkling Gavi, Piedmont, Italy
Second Course
Chopped Italian Salad
Chickpeas, Red Onion, Burrata Cheese, Cucumber, Roasted Grape Tomatos, Seasoned Olive Oil
Wine: Cembra Kerner 2016, Trentino Alto Adige, Italy
Third Course
Chicken Carbonara Cannelloni
Crispy Prosciutto, Egg Pasta, Fried Basil
Wine: Cantine LaVis Pinot Nero 2016, Trentino, Italy
Fourth Course
Braised Boneless Short Rib
8 Hours Red Wine Braised, Winter Vegetables, Pecorino Romano Mashed Potatoes
Wine: Cordero di Montezemolo Langhe Nebbiolo 2014, Piedmont, Italy
Wine: Cordero di Montezemolo Barolo Monfalletto 2014, Piedmont, Italy
Fifth Course
Classic Tiramisu
Mascarpone, Cocoa, Coffee Liqueur, Lady Fingers