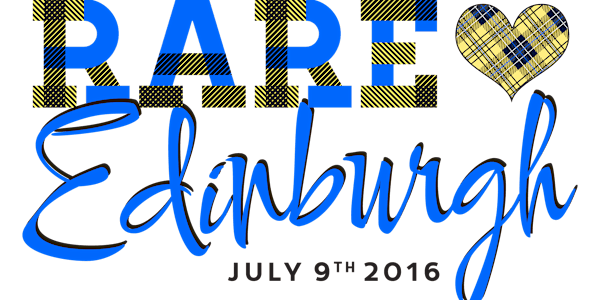 Romance Author & Reader Events Edinburgh 2016~ Edinburgh International Conference Centre
When and where
Location
Edinburgh International Conference Centre The Exchange 150 Morrison Street Edinburgh EH3 8EE United Kingdom
Description
Author Signing Event in Edinburgh Scotland Romance Author & Reader Events #RARE16
FAQs
Are there ID requirements or an age limit to enter the event?
If you are under the age of 16 you must be accompanied by a ticketed adult, minimum age is 13 due to the participation of young adult authors. The Meet & Greet Party Saturday evening will be for 18 and over only.
What can/can't I bring to the event?
No alcohol of any kind or regardless of amount , this is due to insurance reasons. Feel free to bring in books, photo books, ipad/ereader cases...
Is my registration/ticket transferrable?
Prior to checking out Eventbrite will ask you for each ticket holders name and email, this is required.

NO! You can make a change through your account on Eventbrite to change the name on your ticket then email it to that person (option through Eventbrite) but that is between you and the person named. If you purchase mutliple tickets for a group and do not change the names through Eventbrite then YOU must be the one to pick up your registration packet and or wrist bands for entrance to the event. You would then give them to all members in your party.
If you can no longer attend you may sell your ticket for face value and both parties would email us to let us know then the owner of the ticket could change the name on the ticket in Eventbrite.
There is just too many attendees to make name changes nor do we have that option in Eventbrite- WE WILL NOT MAKE NAME CHANGES FOR YOU, please follow above instructions.
Can I update my registration information?
Only through your account on Eventbrite we will not be updating ticket names for you, so do not by multiple tickets if you do not want to be the one responsible for them.
Do I have to bring my printed ticket to the event?
Yes, for an expedited check in this would be preferable however if not then your identification with the same name on your ticket would be sufficient. If you purchased multiple tickets then you will need to check in and obtain all wrist bands for each event and each person for in your group.
The name on the registration/ticket doesn't match the attendee. Is that okay?
NO, the names (at least the last name) must match in order to enter . If you use a relatives/friends PayPal then that person would need to change the name on the ticket in Eventbrite and email you the ticket.
What and where is registration?
Registration will take those in town earl at The Shanghai Club located at LE MONDE HOTEL 16 George Street, Edinburgh EH2 2PF Friday July 8 6:30PM-10:30PM-cash bar. This is a FREE event but you must be ticketed 2 weeks prior in order for us to have your registration packets ready.
No worries should you not be in town on Friday night, we will have registration at the signing prior to and during the event.
What is the refund policy?
***All sales final, no refunds, no exceptions***
Events are expensive to organize , the budget is dependent on the numbers of tickets sold therefore once the ticket is sold the sale is final. You can sell your ticket for face value to another , change their name on the ticket through your account on Eventbrite and then you can email them the ticket. We will assist with name changes on sold tickets if needed.
What are my transport/parking options getting to the event?
Parking is limited at the Edinburgh International Conference Centre (EICC)
Parking near the EICC
There are many car parks in close walking distance to the EICC. Please access the following links for further details:
National Car Parks (NCP) in central Edinburgh
Sheraton Hotel Car Park located 150 meters from the EICC, with limited accessible parking spaces
Semple Street Car Park located 300 meters from the EICC
Is the location handicapped/wheel chair accessible?
Yes. If you have special needs please contact us ahead of time to make arrangements . Please keep in mind ALL who enter must be ticketed as this is the only way we can account for occupancy.
Will there be extra chairs and tables?
Yes there will be a few chairs and tables in the signing room. There will also be a snack bar for drinks and or food upstairs from the event with additional seating and tables.
Itinerary:
Friday July 8
Free registration event at the Shanghai Club 6:30PM-10:30PM. Cash bar, no food **parking is limited**
Saturday July 9:
Signing Itinerary 9:45AM-4:30PM

Early Entrance ticket 9:45AM-11:15AM

General Admission ticket 11:15pm-4:30PM. £25

Meet & Greet at EICC Edinburgh International Conference Centre same location different room! 7:30PM-Midnight Cash bar.

£12.50

* Well lit, music will start later in the evening for dancing. Get to chat with some of your favorite authors and book friends about your day. Get to know some familiar faces and other festivities to be announced (you won't want to miss it)! Casual dress. Chairs & tables will be available.
Saturday Evening July 9

Meet & Greet Cocktail Party EICC (same location as signing) 7:30PM-Midnight
Do attendees receive anything other than early entrance with the Early Entrance ticket?
No
How many tickets can I buy?
Up to 4 General Admission and Meet & Greet tickets can be purchased and only 2 early entrance tickets can be purchased per transaction.
Follow us :
What is the # hashtag for the event?
#RARE16 or #rare16
https://www.facebook.com/romanceauthorandreaderevents
https://www.facebook.com/groups/1004575529553977/
https://instagram.com/romance_author_reader_events/
Where can I contact the organizer with any questions?
rarevents2016@gmail.com or rahjennings@verizon.net
https://www.facebook.com/amy.marxenjennings
or ask away in the attendee group!
UPDATED AUTHOR LIST AS OF 5 June2016

A. Meredith Walters
Abbi Glines
Adriane Leigh
Aleatha Romig
Alice Clayton
Amy Bartol
Amy Harmon
Amy Plum
Anna Todd
C.D. Reiss
C.J. Roberts
Callie Hart
Carina Adams
Cassia Leo
Celia Aaron
Christina Lauren
Claire C. Riley
Clarissa Wild
Deborah Bladon
Emma Hart
Georgia Cates
H.M. Ward
Helena Hunting
J.A. Huss
Jana Aston
Jane Harvey -Berrick
Jennifer Armentrout/J.Lynn
Jo Raven
Julia Kent
Karina Halle
Katie Ashley
Ker Dukey
Kirsty Moseley
Kitty French
Kresley Cole
Kristen Ashley
Kristen Callihan
L.A. Casey
L.H. Cosway
Lauren Rowe
Liliana Hart
Mariana Zapata
Nashoda Rose
Natasha Preston
Patrice (P.T.) Michelle
Portia Moore
R.J. Prescott
R.K. Lilley
Rebecca Donovan
Rebecca Zanetti
Rhyannon Byrd
Ruth Clampett
S.C. Stephens
Samantha Towle
Samantha Young
Sloane Howell
Sophie Jackson
Stylo Fantome
Suzanne Wright
Terri E. Laine
Tessa Teevan
Tiffany Snow
Tillie Cole
T. Gephart
Toni Aleo
Wendy Higgins

*AUTHOR LIST & LOCATIONS ARE SUBJECT TO CHANGE AT ANY TIME*
Join the conversation using #RARE16
View #RARE16 posts