Description
About Veganizer:
Veganizer takes each restaurant's menu and serves it exactly as is on the evening of the event, however, it is in vegan form. Veganizer works one on one with the Executive Chefs to create a mouth watering one time experience like no other. These events sell out fast because NYC is craving new and healthy cuisine outside of the traditional restaurants that we all know and love. We also launched the first Vegan approved kitchen certification in 2017.
---
About Romagna:
Romagna is located on Bleecker street across from famous ByChloe. Owned and run by genuine Italian Chef Lorenzo from Emelia-Romagna Italy. Romagna prides itself in their paninis, flatebreads, pastas and pizzas. If you're into Vegano Italiano, then this dinner is the one for you. Romagna is an adorable 80 seat restaurant with a heated and covered outdoor patio. It's cozy, romantic and most importantly open to veganizing.
---
The Featured Chef Peter Cervoni
Chef Peter has been veganizing restaurants for the last twenty years. He's worked with names like Organic Ave, Angelica Kitchen and Matthew Kenny. Chef Peter Cervoni is a veteran of the foodservice industry, and brings with him well over 30 years of proven, professional culinary experience to the realm of plant-based, health-supportive cuisine.
Peter graduated from the Culinary Institute of America in 1993, and after an apprenticeship at The Breakers Resort in Palm Beach, FL, Peter worked at some of New York City's finest restaurants, including The River Café and La Cote Basque.
After experiencing what can only be described as an epiphany leading to his paradigmatic Peter devoted all his talent and energy to plant-based and health- supportive cuisine. Since that time Peter has worked at the helm of top New York City vegan restaurants. Besides being a chef, Peter has held almost every job imaginable in the culinary world from food writer for Vegetarian Times, to food stylist and culinary educator.
---
THE ATMOSPHERE: Chic, intimate, warm fun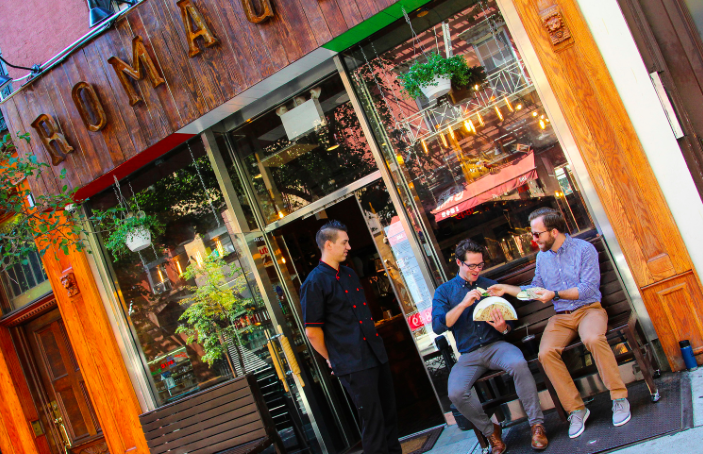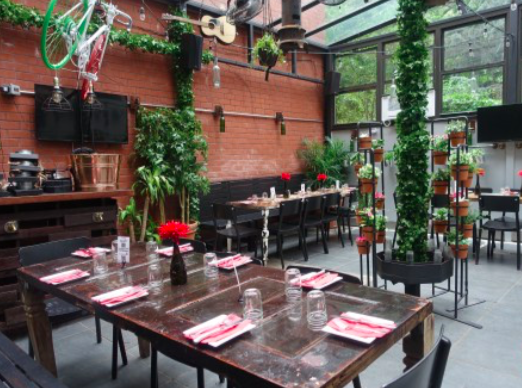 ---
THE FOOD: Vegano Italiano