About this Event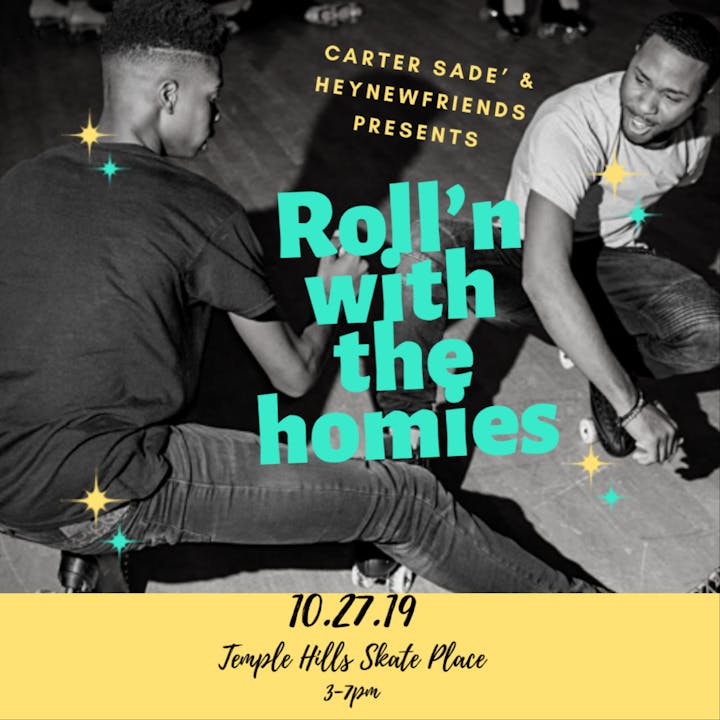 It's time to bring the FUN BACK but let's do it for a cause!
We present to you " Roll'n with the Homies" - A Skate Party & Donation Drive!
Did you used to go skating back in the day? The Skating rink has always been a staple gathering place, Wayyy before the movie ATL dropped, trust us!
So join us on Sunday afternoon as we vibe out and bring back those old feels. Whether you're a beginner skater, a pro skater or NO skater at all.. all are welcome!
& Yes this is the FIRST HeyNewFriends CO-ED event! That's right fellas, y'all can kick it too!
Lastly,
You know by now that we are SUPER BIG on giving back! Our friends " Free Flow Inc" will be in the building with their donation boxes! If you have it in your heart to give please do so! To find out more about this organization visit www.freeflowthemovement.org
Donation Wish List:
Pads, Tampons, Feminine Wipes, Packaged Undergarments, Heated Pads
This ticket covers your admission and skate rental! The Cafe will be open for drink and food purchases.
WE HOPE TO SEE YOU THERE!