Description
Curious where the Atlanta candidates for Mayor and City Council stand on bicycle transportation? Wonder what they have to say about bicycle infrastructure? Then this event is for you!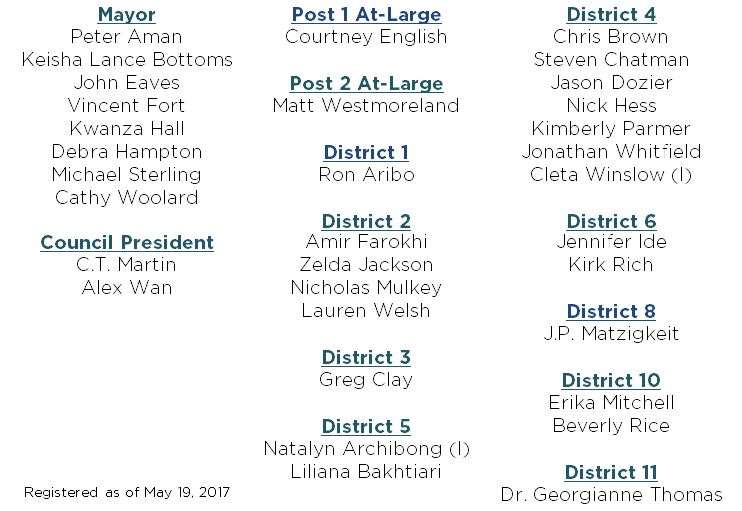 City of Atlanta elections are coming up this November, and we've got a fun way for you to interact with the MANY candidates! Only one thing is better than talking about bikes with candidates -- riding bikes with candidates!
Meet at
Atlanta City Hall
at 9am. We'll hear from the candidates, go for a short bike ride together, and then end with music and food trucks. Bring a friend, and if you don't have a bike, get one from
Relay Bike Share
!
Program
9:00 am Participants and candidates arrive
9-9:30 am Meet the candidates for office in your district
9:30-10 am Candidate introductions
10:00 am rolling
11:00 am return to city hall for refreshments and music
Route
2.2 mile mostly flat route. All levels of riders are welcome, even kids! Nobody will be left behind.
Pedicabs available for candidates upon request. Remember,

a bike friendly candidate doesn't have to actually ride a bike.
Relay Bikes available for participants without a bike.
Rain date
June 3
Snacks and drinks generously provided by sponsors Bai and Clif Bars. Bikes provided by Relay Bike Share.
Route map
(draft, subject to change)