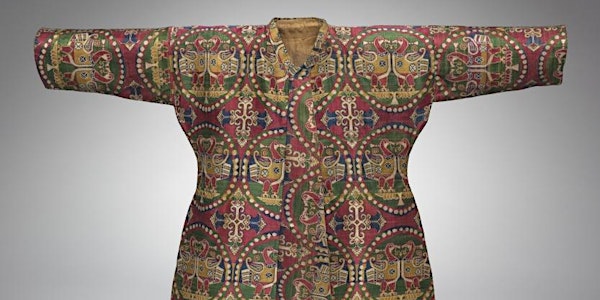 Rolling Roundels: TAC Saturday Lecture
A Textile Arts Council Lecture
When and where
Date and time
Starts on Saturday, October 24, 2020 · 10am PDT
About this event
With speaker Mariachiara Gasparini
Textiles decorated with beaded or floral roundels enclosing animals, flowers, or hunting scenes became extremely popular across and beyond Central Asia between the 7th and 10th centuries, during the peak of Buddhism in East Asia and the rise of Islam in Central Asia. These roundels became part of both the Chinese and Islamic modular-unit artistic processes, which were later acquired and developed by the Mongols as a unique, visual lingua franca across Eurasia.
Possibly originated in the Sogdian-Turfanese area in the 6th century, these weavings were used as diplomatic gifts and a form of money and crossed the borders of empires and kingdoms. They were received by the Japanese court and preserved in the Shōsō-in and the Hōryū-ji, as well as by the European courts and used as shrouds in Christian cathedrals. They can also be found depicted in Buddhist caves in the western regions of China and Central Asian temples and private residences.
This talk discusses Central Asian textiles in the de Young Museum and other collections worldwide, and illustrates the human dynamics across China's borders, through the comparison of material culture and the visual arts, and the ways this artistic production shaped art and civilization in the pre-global Eurasian cont ext. Roundel motifs rolled for more than seven centuries along the Silk Road, developing a pre-global model of kinship.
Dr. Mariachiara Gasparini is the Assistant Professor of Chinese Art and Architectural History at the University of Oregon. She is the author of Transcending Patterns: Silk Road Cultural And Artistic Interactions Through Central Asian Textile Images (Perspectives on the Global Past), 2019.
Please note, free admission to TAC lectures is a benefit of Textile Arts Council membership. To become a member, or renew a lapsed membership, please visit our website at www.textileartscouncil.org/join-tac/.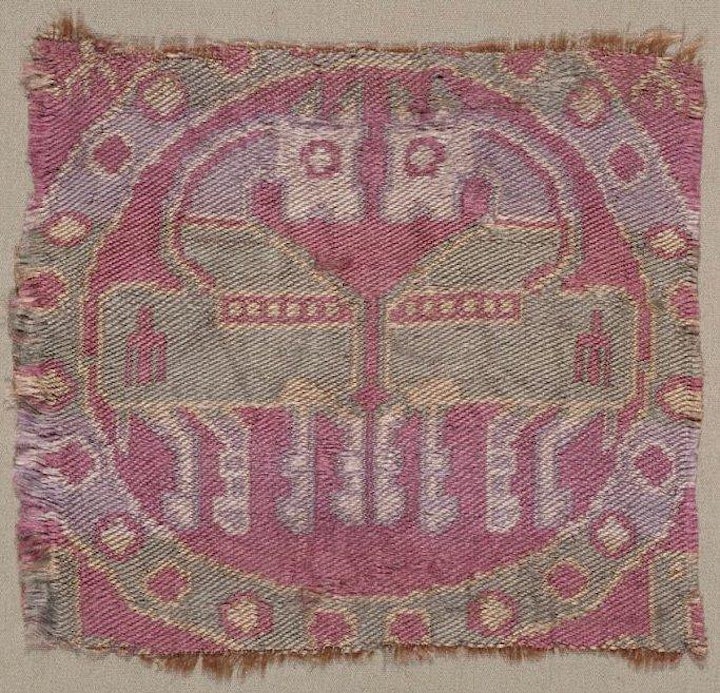 Image Credits:
1. Child coat. 8th cent. Silk: weft-faced compound twill (48×82.5 cm/18 7/8 x 32 ½ in.). The Cleveland Museum of Art; purchase from J. H. Wade Fund (1996.2).
2. Fragment. 8th cent. Silk; weft-faced compound twill (10.2 x 7.6 cm/4 x 3 in.). Central Asia. De Young Museum; gift of George and Marie Hecksher (2000.166.6).
About the organizer
MISSION
We are a support group of the Fine Arts Museums of San Francisco with the goal of advancing the appreciation of the Museums' textile and costume collections. We are a Bay Area forum that provides lecturers, workshops, events and travel opportunities for artists, designers, aficionados and collectors of ethnic textiles, rugs, tapestries, costume, and contemporary fiber art.