First Annual Canna-A-Confrence in Miami (Florida) and Kick off Party for Rolling Loud Music Festival Topics - Music -Cannibus-Tech
About this event
">CANNA-A-CONFERENCE & ROLLING LOUD KICKOFF PARTY - Canna-A-Conference in Miami Florida!
Network meets Vibes
VIBESBNB, in association with OSS ENTERTAINMENT and DP Entertainment and RED BULL,
(no afilliation in Cannacon OKC organaztion)
Miami's #1 Cannabis Conference
About this event
Music- Hemp Business -Tech
Music- Hemp Business -Florida Laws-Tech
July 22, 2021, Miami's #1 cannabis conference and Rolling Loud Festival pregame is happening for the first time.
Located in the heart of Wynwood, Vibesbnb is bringing the hottest cannabis convention right to you; with panel speakers, vendors, vibes, and entertainment of all kinds, join us in Miami's introduction to the industry's latest technologies, services, products, and solutions.
Whether you are looking to enter the legal cannabis industry or a veteran ready to take your business to the next level, this is the one conference you definitely want to attend.
What to Expect:
- 20+ VENDORS ON SITE
- 4 DJ'S
- LIVE ENTERTAINMENT
- 2 BARS
- SPECIAL GUESTS & CELEBRITY SPEAKERS
- RAFFLES AND GIVEAWAYS
- BOTTLE SERVICE AND BAR SERVICE
- PRIVATE VIP TABLES WITH DEDICATED WAITRESSES AND STAFF
- FOOD SERVICES OF DIFFERENT VARIETIES
- OPTION TO ORDER FOOD AND EXCLUSIVE MERCH TO BE DELIVERED TO YOUR SECTION
- MODELS & CELEBRITY GUEST APPEARANCES
- BEST VIEW OF THE SHOW ON ELEVATED DECK
- DEDICATED COUCHES AND TABLE.
-FUTURE OF CANIBUS & BITCON PANEL
-AFRO BEATS AND DIASPORA PANEL
-VIBES BNB & AIR BNB PANEL
-MUSIC PANEL
-CANIBUS PANEL
-PERFORMANCE (OPEN SLOTS)
-TECH PANEL
-A&R PANEL ( LISTEN TO MUSIC)
-BET (Black Entertainment Music Channel private mixer upstairs)
ROLLING LOUD KICKOFF PARTY!!!
DJ CHRIS GRAVITY - DJ GP
The Gallery in Wynwood
2060 NW First Ave
Miami, FL 33127
GoPuff is an Offical Sponsor --- REDBULL is an Offical Sponsor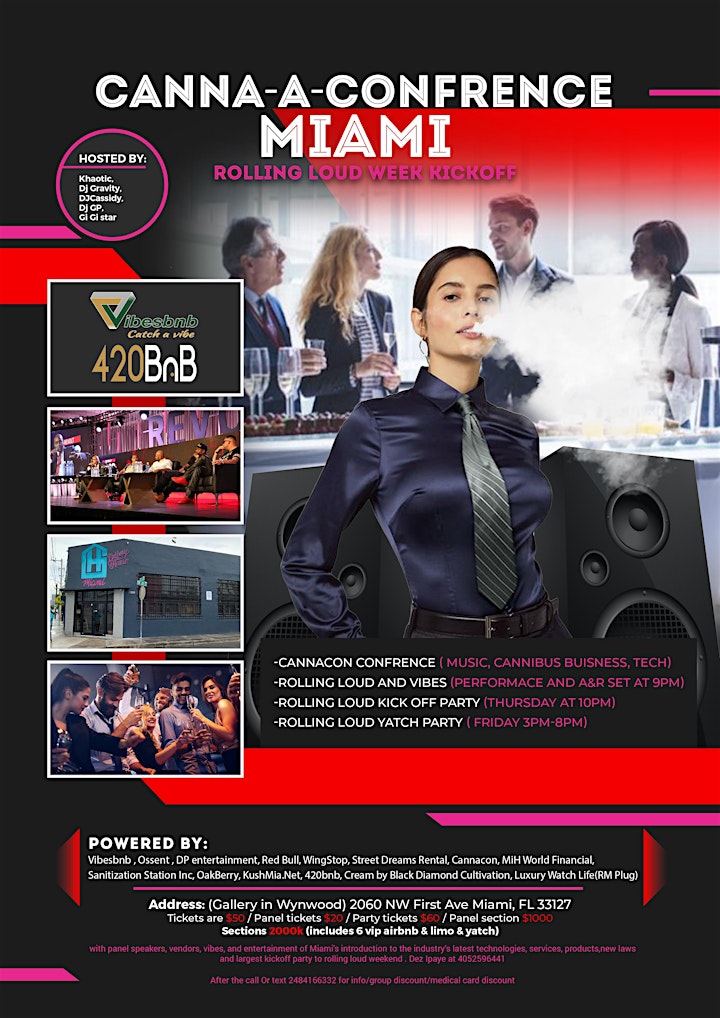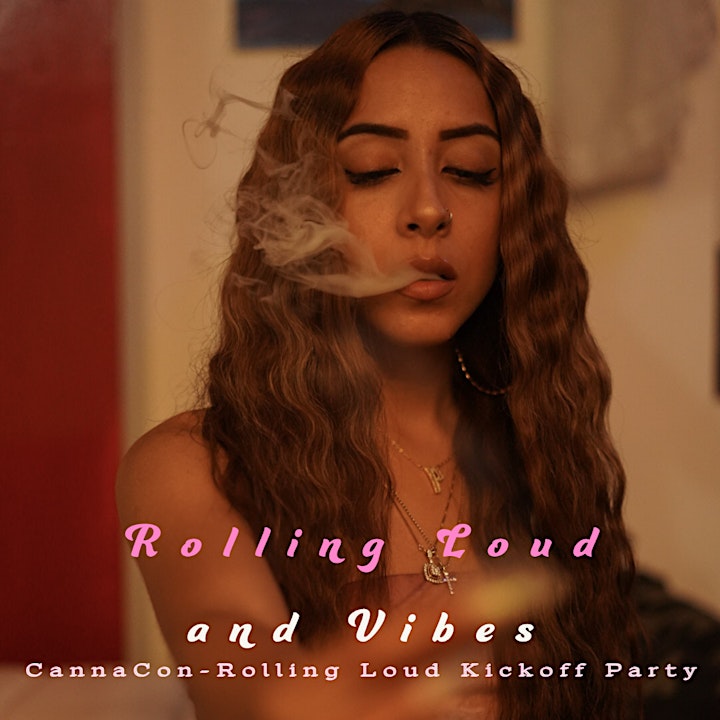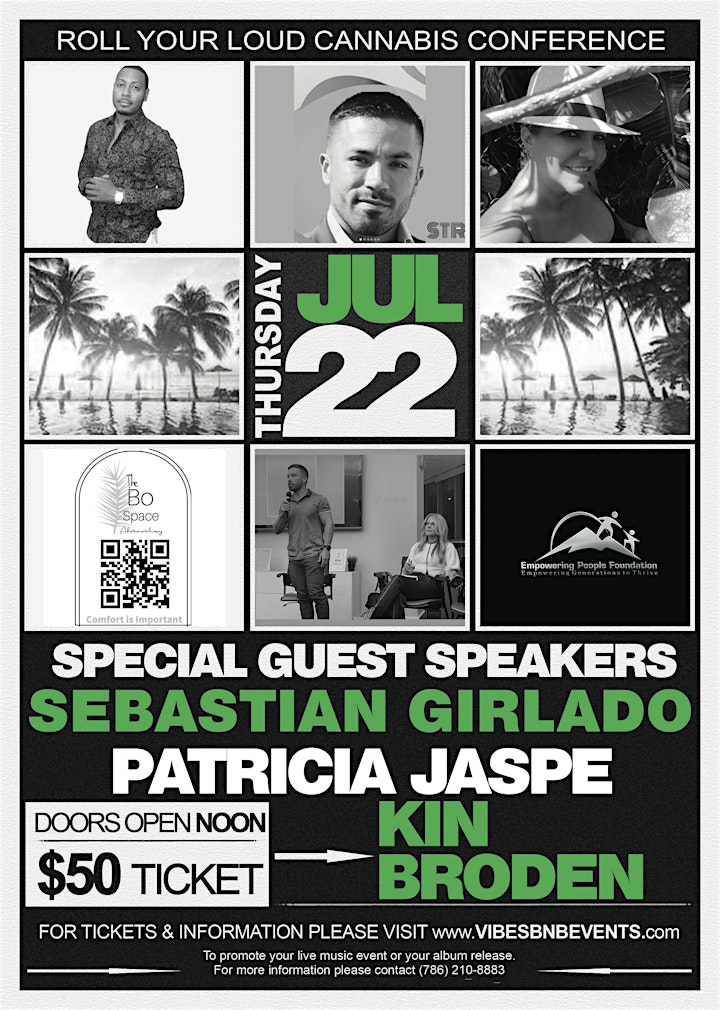 Organizer of Roll Your Loud Canna-A-Conference Miami - Rolling Loud and Vibes Kickoff