Description
2018 Roll & Stroll Sarasota
9AM - 2PM
Payne Park in Downtown Sarasota
A FREE COMMUNITY-WIDE EVENT
A CAR-FREE WAY TO LIVE, WORK AND PLAY
Join the Sarasota/Manatee MPO and the City of Sarasota for a Family-Friendly, Dog-Friendly, Ability-Friendly, Age-Friendly afternoon as we gather community input for the location of the future Gulf Coast Trail that will connect The Legacy Trail to the Barrier Islands.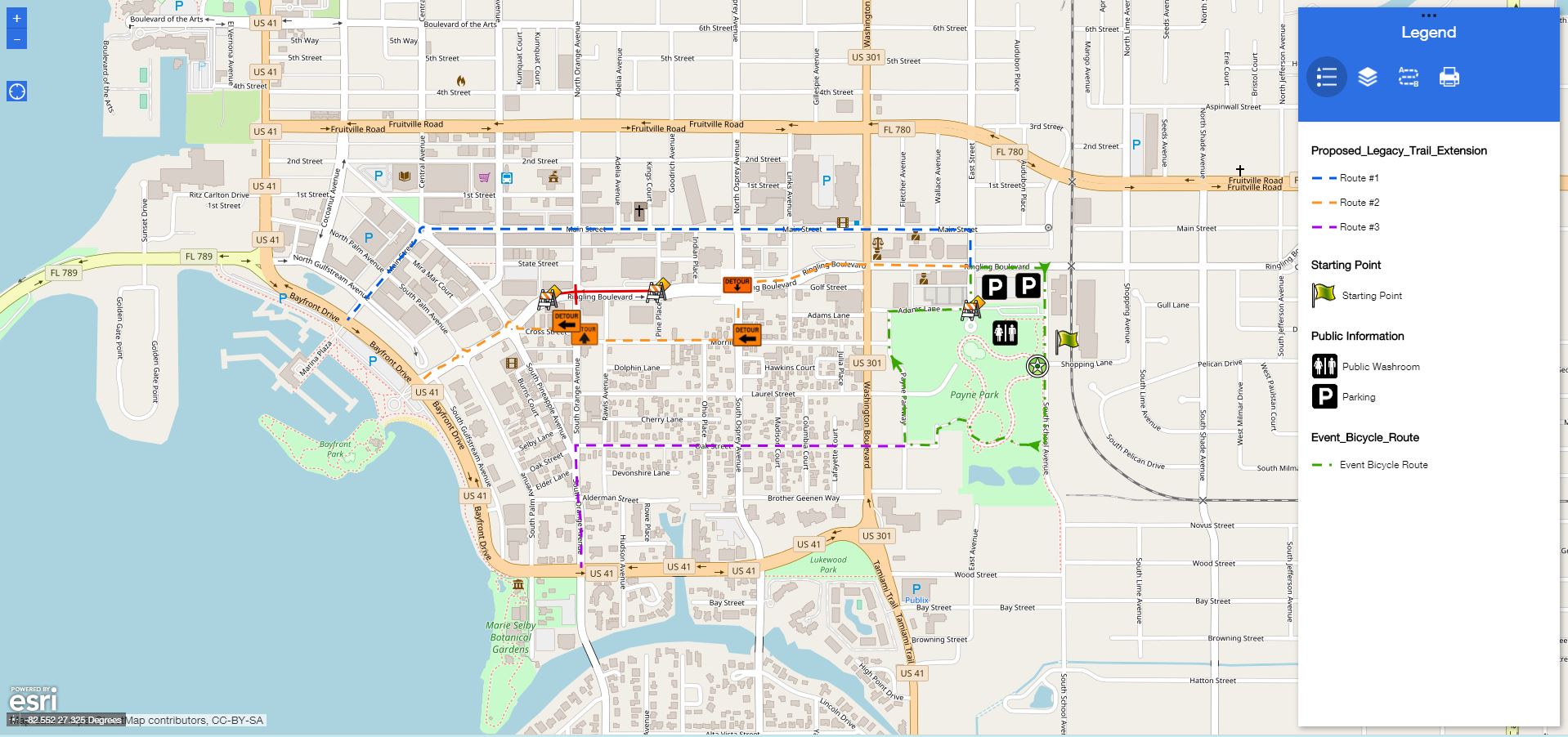 Guided or Self-directed Walking and Bicycling Tours
The Park Route (green) is an all-day route that circles around Payne Park
The North Route (blue) - Main Street
The Central Route (orange) - Ringling Boulevard
The South Route (purple) - Oak Street
Each route will have 3 guided rolls, curtesy of certified ride leaders from the Sarasota Manatee Bicycle Club
9:30AM
11:00AM
12:30PM
This does not mean you cannot roll & stroll on your own. We encourage all walkers and bicyclists to actively participate and experience all three routes.
The guided walking and bicycling tours are to help people feel comfortable rolling and strolling on the street.
Guided Walking Tours Schedule:
10:00 - Guided walking tour
11:00 - Guided walking tour
12:00 - Guided walking tour