Roll Out Your Mobile Apps for Health & Fitness – Quick, Low-Cost, Yet Still Compliant with FDA

Tuesday, May 8, 2012 from 6:00 PM to 9:00 PM (PDT)

Santa Clara, CA
Event Details
This event is cohosted by HYSTA and SVCwireless
Date: Tuesday, May 8th, 2012
Time: 6:00pm – 8:30pm
Venue:  
Silicon Valley Bank
3005 Tasman Drive 
Santa Clara, CA
Speakers:
Vibhor Rastogi, Investment Director, Intel Capital
Craig Opperman, Partner, DLA Piper's Intellectual Property and Technology Group
Dr. Jun C Huang, Director, Director of Architecture and Planning, Mobility and Information Services, Kaiser Permanente
Bill Evans, Principal and Founder, Bridge Design
Agenda:
           6:00pm Registration & Networking
           6:30pm Welcome Remarks: HYSTA & SVCWireless
           6:40pm Keynote speech and Panel Discussion
           8:10pm Q&A
           8:30pm End
Registration: 
   http://www.eventbrite.com/event/3380662653
Ticket Price:
Hysta or SVCWireless Members: Free
Non Members: $10
On Site Walkin: $20
Event Contacts:
Sue Xu: sue.xu@hysta.us
Lead, Digital Health SIG, HYSTA
Wenpai Lu: wenpai.lu@svcwireless.org registration@svcwireless.org
Chair, M-Health SIG, Board Director, SVCWireless 
Event Introduction
The convergence of mobile technology with an evolving healthcare system drives the market for mobile health. Indeed, the revenues grow from $230 million in 2010 to $392 million in 2015, according to research from Frost & Sullivan.
It has been noted that this market is still in the very early stages facing challenges for developers, namely new U.S. Food and Drug Administration (FDA) regulations. However, the upside to FDA involvement in the market could be to ferret out trivial health apps that make unwarranted medical claims, and other challenges are security and privacy concerns. 
HYSTA Digital Health SIG and SVCwireless mHealth have invited experts to present their solutions and inside and to discuss the challenges in making the health care system more cost effective and efficient.
Speaker Bios:
Vibhor Rastogi

Vibhor Rastogi is a Director at Intel Capital focusing on software investments in vertical markets including Financial Services and HealthCare. Vibhor is currently a board observer at CareCloud and IPCommerce. Prior to Intel, Vibhor spent 8 years at Deloitte Consulting where he served Fortune 500 clients in multiple industries including Financial Services, Healthcare, Telecom, Consumer Business and Manufacturing. At Deloitte, Vibhor had responsibilities for project management of enterprise scale engagements, staff development, business development, and practice management and won several awards for excellence in client service and firm development Vibhor has an MBA with High Honors from the University of Chicago Booth School of Business where he was elected to Beta Gamma Sigma and was awarded the Student Managed Investment Fund Scholarship for academic excellence and community leadership. He has a Bachelor's degree in Civil and Environmental engineering from the Indian Institute of Technology at Kanpur where he was awarded the Dean's award for academic excellence.
Craig Opperman
Craig Opperman is recognized as one of the world's leading intellectual property strategists and brings more than 25 years of legal, international corporateexecutive and engineering experience to his practice. Mr. Opperman specializes in working with intellectual property as a corporate asset and in particular where that asset intersects with a company's business.
Before joining DLA Piper, Mr. Opperman was formerly a partner at Morgan Lewis and Cooley Godward and then at Reed Smith. Before Morgan Lewis, he served as General Counsel and Senior Vice President of Strategy of Health Hero Network. Earlier in his career, he was Chief IP Officer of OpenTV and its controlling shareholder, Dutch-based MIH. When Mr. Opperman joined OpenTV, he became the first ever chief IP officer in any publicly traded company. Select career highlights include developing OpenTV's well-publicized patent strategy to protect its "one-click shopping" innovations, which pre-date Amazon.com's by more than three years. He also conducted the IP due diligence for MIH's investment into Chinese Internet giant, Tencent and was the architect of their initial IP strategy. At Health Hero Mr. Opperman managed and developed a patent portfolio rated by a 2003 MIT study as one of the top 15 most cited IT patent portfolios.
Other highlights include assisting Friendster in the 2010 sale of its patent portfolio to Facebook - a reported $40 million transaction - and being the chief architect of a patent portfolio that survived two litigations and was widely licensed to generate over $75 million for Avistar, Inc. In all, Mr. Opperman has represented patent portfolios that have generated nearly $200 million for their owners. Most recently, he led the legal team that assisted in the $2.38 billion valuation of approximately 1300 Kodak patent properties.
Mr. Opperman is a Stanford Business School (SEP) alumnus, holds law and engineering degrees from the Universities of South Africa and Cape Town respectively and is a graduate of the South African Naval Academy. 
Bill Evans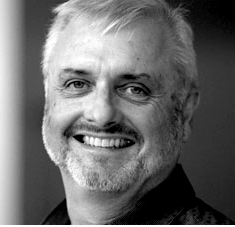 Bill Evans is principal and founder (1992) of Bridge Design, a medical product development consulting firm in San Francisco. Bridge works on a wide variety of medical devices as well as consumer pharmaceutical, surgical, and diagnostic products. Bridge has been designing UIs for medical devices for 15 years and recently has been working on cloud based medical apps too. An active design researcher, Mr. Evans's involvement in projects focuses on the early stages of innovation and design strategy, and he travels extensively to interact or observe healthcare professionals and patients. His client experience is about half venture capital-backed medical device companies and half Fortune 1000 companies. He writes extensively on design and design management and is a frequent speaker at medical device conferences. He has served on MD&DI's Editorial Advisory Board since 2003. Raised in London as the son of a chemist and biologist that could quote Shakespeare as easily as Bessemer and Darwin, Mr. Evans is a true interdisciplinarian. Apart from his two masters degrees-one in design engineering (DIC Imperial College, London) and one in industrial design, (MDes Royal College of Art, London), his undergraduate studies included mechanical and electrical engineering, basic sciences, and social sciences. He has 25 years of product development experience, including four years as vice president at Lunar Design and five years as vice president of design at a small British domestic appliance maker. He is an aficionado of latin/jazz percussion, upright bass, and guitar, and he enjoys snowboarding and mountain biking with his two sons. When he was a young recent graduate, he worked for a year teaching mentally handicapped young adults how to farm, pacing himself about one week ahead of his students in terms of learning the skills. As a result of this brief farming experience, he is probably the only medical designer in Silicon Valley who can hand-milk a goat. 
About HYSTA
HYSTA (www.hysta.org) is a leading professional organization in Silicon Valley and China. It aims to promote entrepreneurship and career development, and to facilitate networking and exchange of business ideas among successful entrepreneurs and executives in Silicon Valley and Mainland China.
About SVCWireless
Silicon Valley-China Wireless Technology Association (SVCWireless) is a leading non-profit professional association to bridge the mobile/wireless industries between China and the United States. The organization is founded in year 2000 and now has more than 5000 members and 30 partners around the world. SVCWireless promotes entrepreneurship, innovation, and venture investment with the support from our members, sponsors and partners. http://www.svcwireless.org
Have questions about Roll Out Your Mobile Apps for Health & Fitness – Quick, Low-Cost, Yet Still Compliant with FDA?
Contact HYSTA
When & Where


Silicon Valley Bank
3005 Tasman Drive


Santa Clara

,

CA



Tuesday, May 8, 2012 from 6:00 PM to 9:00 PM (PDT)
Add to my calendar
Organizer
HYSTA
As the world marches unavoidably toward globalization, the impact of China's vast and rapidly growing economy is felt in all aspects of business and investment. HYSTA (Hua Yuan Science and Technology Association) is excited to be a part of this historic transformation and we are proud to represent China. Our aim is to promote business, cultural exchange and to foster beneficial U.S. - China business relationships. We also endeavor to promote entrepreneurship and provide coaching and support for Chinese professionals in the Silicon Valley. We hope to contribute toward the success of a new generation of Chinese entrepreneurs and business leaders in the global economy.

HYSTA was established in 1999 by a group of Chinese entrepreneurs in Silicon Valley. From humble beginning as foreign students with almost no assets or connections, they became prominent business leaders in the Silicon Valley. They created HYSTA with the hope to share their experiences and knowledge with young Chinese professionals entering the business world. HYSTA, in Chinese, means both Chinese origin and resources for the Chinese.

Today, HYSTA is the leading Chinese professional organization in the Silicon Valley. It has become a trusted network for both young talents, those who have accumulated years of wisdom and a platform to exchange knowledge between the two. HYSTA has also become a valuable partner for a wide range of businesses interested in China and in accessing the rich and vibrant Chinese business community in the Silicon Valley.

在全球化的背景下,中国的巨大和迅速增长的经济影响力为全球的商家和投资商所关注。华源(华源科学和技术协会)非常高兴和自豪地代表华人推动这个历史性的转变。我们的目的是促进商业和文化的交流,并加深中美的商业关系。我们还努力促进创业精神,并提供指导以帮助华人在硅谷进行创业。我们希望为新一代的中国企业家和商业领袖在全球经济中的成功作出举足轻重的贡献。

华源是由一批华人企业家在1999年于硅谷成立的。他们大都以外国学生的身份白手起家,成长为杰出的硅谷商界领袖。他们创办华源是希望通过分享他们的经验和知识推动年轻的华人创业。华源代表着发源于中国以及为华人所提供的资源。

今天,华源是一家在硅谷著名的为华人专才服务的非盈利性组织。它已成为一个值得信赖的网络和平台,以促进青年才俊和纵横商场多年的资深人士的交流。同时,华源也是进入中国和硅谷的华人商界的首选合作伙伴。