Description
Role Models is a series of events and podcasts where we interview inspiring women about their personal journey, career histories, and all the valuable lessons they've learned along the way. Since starting Role Models in 2015, Isa and David have hosted over 100 open & candid converstions with strong, successful, and inspiring women.
In Edition #32 of the Role Models series of fireside chats presented by our partners Samsung NEXT and She's Mercedes, Isa and David will host a conversation with Reshma Sohoni. Reshma is the Co-Founder and Managing Partner of Seedcamp and one of the most powerful and important women in the European startup and technology ecoystem.
Seedcamp is an early-stage investing firm based out of London. Besides investments, Seedcamp's diverse team of founders, makers, operators, executors, investors and tech-enthusiasts helps founders find product market fit, build out their sales and marketing capabilities, and provide access to a global community to help build their businesses.
Find and follow Reshma on Twitter: https://twitter.com/rsohoni

Learn more about Seedcamp: http://seedcamp.com/about-us/
Edition #32 is supported and presented by our partners Samsung NEXT and She's Mercedes. Many thanks!
At Samsung Next, entrepreneurs are a priority. Find out more about those that they've discovered and backed over at SamsungNEXT.com.
Sign up for the She's Mercedes newsletter to hear the stories of amazing women and follow She's Mercedes on Facebook, Instagram and Pinterest.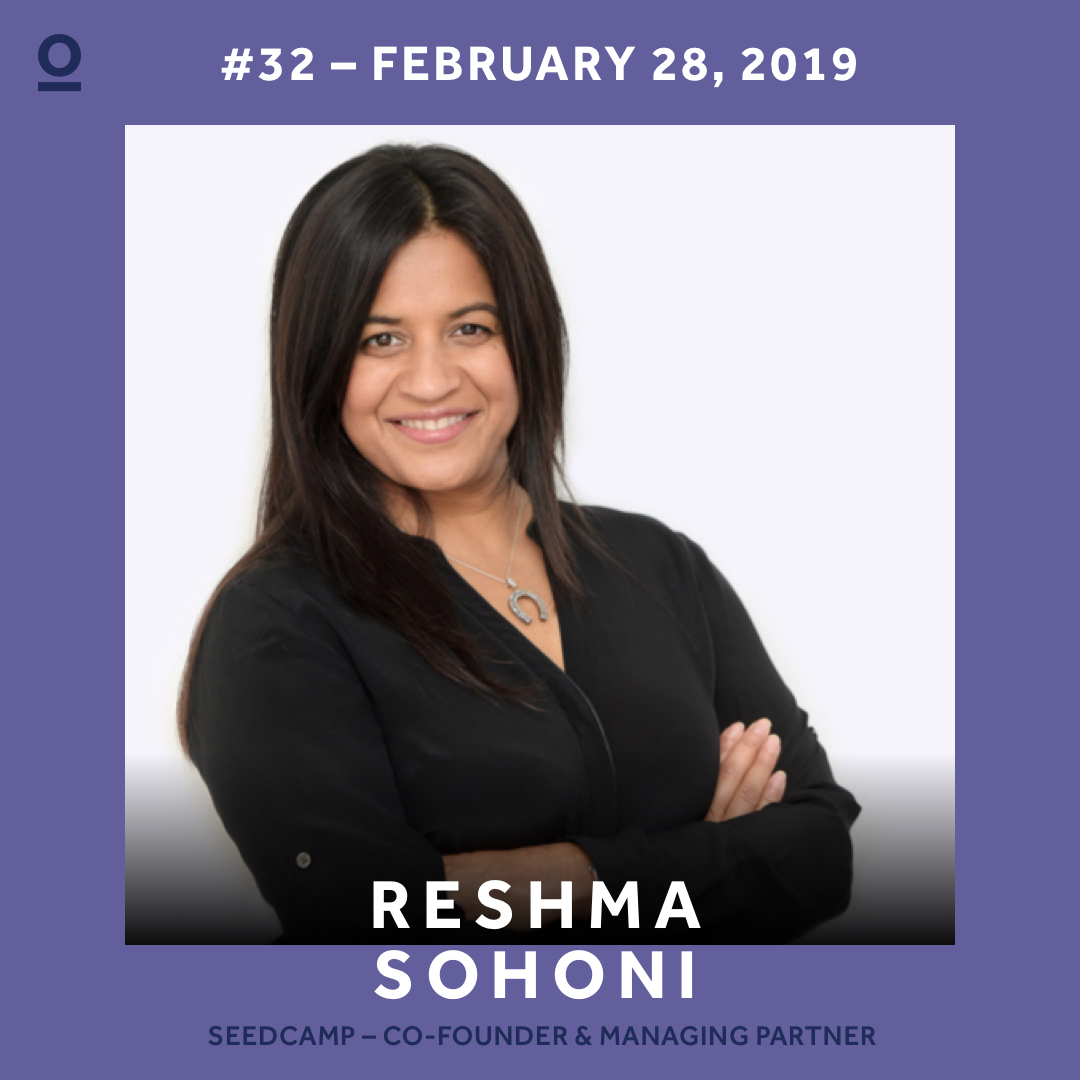 Location:

Schedule:
18:30 - Check-In
19:00 - Fireside Chat and taping of The Role Models Podcast with Reshma Sohoni
20:15 - Q&A
21:00 - End
Find out more about Role Models: