ROI-NJ Food & Beverage Innovation Summit
Join ROI-NJ along with food and beverage leaders, such as keynote speaker Stew Leonard Jr., to discuss the multi-billion dollar industry!
When and where
Location
Birchwood Manor 111 North Jefferson Road Whippany, NJ 07981
Refund Policy
Contact the organizer to request a refund.
Eventbrite's fee is nonrefundable.
About this event
Welcome to the Inaugural Food & Beverage Innovation Summit! Presented by ROI-NJ, this event will provide a space to participate in engaging discussions concerning hot topics in the industry today, hear from industry leaders in keynote addresses and network with both established and up-and-coming names in the local Food & Beverage Industry.
New Jersey is home to some of the world's leading food and beverage companies, with a long, rich history of developing, improving and innovating many food and beverage items for the world to enjoy! Strategically located in the heart of the Northeast Corridor, New Jersey provides easy access to one of the most affluent consumer markets in the world. A distribution center in central New Jersey can serve more than 22 million consumers with a collective disposable income of nearly $800 billion residing within a two-hour drive. Today, New Jersey's thriving $126 billion food, beverage and agricultural sector continues to grow and strive towards solutions for all involved in the industry.
As a retailer, distributor, wholesaler, manufacturer, broker, restaurateur or food service operator, or an ally to the industry, you need to join ROI-NJ for this very insightful summit's look into navigating, improving and growing your business!
______________________________________________________________________________________________________________________
Agenda
8:00 a.m. Registration, breakfast and networking
9:15 a.m. Welcome and opening remarks
9:30 a.m. Keynote Address: Stew Leonard, Jr.
Growing in a changing retail food business environment
10:15 a.m. Panel discussion #1: Food & Technology
11:15 a.m. Panel discussion #2: Financing in the Food Industry
12:00 p.m. Lunch
1:00 p.m. Recognition of ROI-NJ's Top 10 Food & Beverage Influencers list attendees
1:30 p.m. Panel discussion #3: Food Industry Innovations
2:15 p.m. Cocktail reception and breakout
CBD on the Rise in New Jersey: Legal & Marketing Concerns
3:15 p.m. Conference concludes
Keynote Speaker: Stew Leonard, Jr.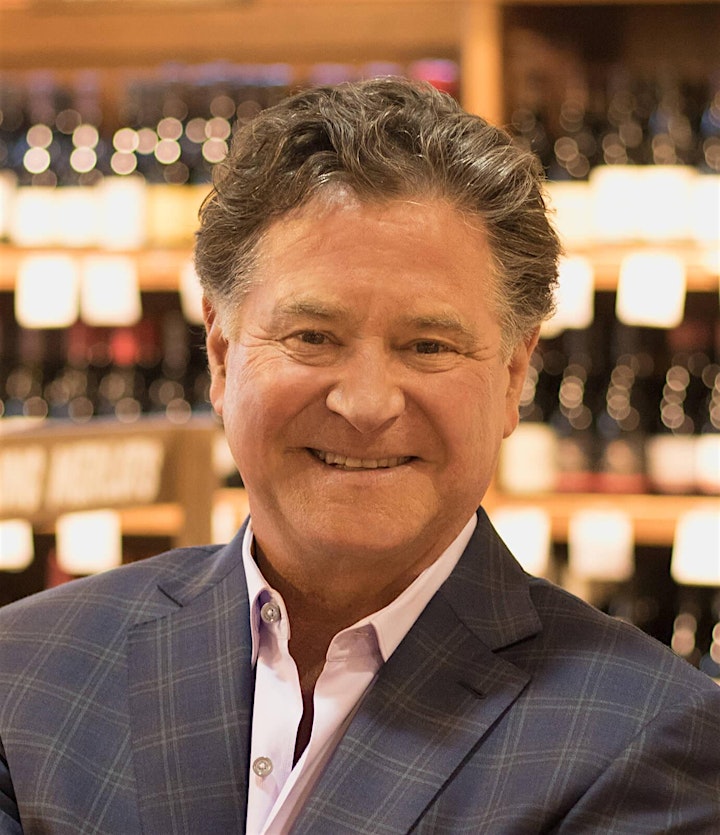 Stew Leonard Jr. is CEO and president of Stew Leonard's, a family-owned and -operated, farm-fresh grocery store once called the "The Disneyland of Dairy Stores" by the New York Times for its in-store entertainment and costumed characters. Since Leonard took over in 1991, the company has grown to include six locations in Connecticut and New York, welcomes more than 20 million visitors to its stores every year, employs more than 2,500 team members and has annual sales close to $400 million. The Leonard family operates 10 independently owned wine stores in the tri-state area and will also open a seventh food and wine store in Paramus in the fall of 2019. Leonard earned his MBA from UCLA in 1982. He has appeared on numerous national television shows sharing his expertise and store's business philosophy and has been honored and awarded by many organizations for his leadership and community support. He and his wife, Kim, have additionally been recognized for their advocacy in supporting children's water safety.
Moderators:
Alan Markowitz, Assurance Partner, Marcum LLP
Howard Dorman, Partner & Food and Beverage Practice Leader, Mazars USA LLP
Linda Doherty, President, New Jersey Food Council
Panelists:
Jenna Ciesielski, Regional Director - NYC Metro, Vonage
Mike O'Donnell, President, The Belmullet Food and Beverage Group, LLC
Josh Dunaway, Director, Corporate Development, Aero Farms
Brian Todd, President and CEO, The Food Institute
Tim Rankins Sr, Manager, EisnerAmper
Richard McArdle, Executive Director, Rutgers Food Innovation Center
Clara Park, Corporate Chef, Chelten House
Estee Smoler, RDN, LDN, Saker ShopRites Inc.
Eugene Gross, Co-Founder, ALTRU Brands, LLC
Danielle DeFillipis, Trademark Attorney, Norris McLaughlin Law
Andrew Linden, Cannabis Leader, Norris McLaughlin Law
Linda C. Gilbert, CEO, EcoFocus Worldwide LLC
Top 10 Food and Beverage Influencer Honorees Attending:
Richard Saker, CEO, Saker ShopRites & Chairman, NJFC
Dean Durling, CEO, QuickChek Corp.
Doug Fisher, Secretary, NJ Dept. of Agriculture
Linda Doherty, President, NJFC
Marilou Halverson, President, NJRHA
Bob Unanue, CEO & President and Peter Unanue, Executive VP, Goya Foods, Inc.
(Proxy - Rafael Toro, Director of PR, Goya Foods, Inc.)
Judy Spires, Chairman & CEO, Kings/Baducci's Food Markets
(Proxy - Stephen Corradini, Chief Merchandising & Marketing Officer, Kings/Balducci's Food Markets. Joe Parisi, Chief Operating Officer, will also be in attendance)
For more information on these amazing industry leaders, check out their profiles featuring their accomplishments in our April 2019 issue by clicking here.
Thank you to our Sponsors!
Breakfast & Registration Sponsor: Eisner Amper

Food Fella Allied Sponsors: Marcum LLP & Mazars USA LLP


Supporting Sponsors: All American Ford, Calandra's, Food Innovation Center @ Rutgers University, Norris McLaughlin Law, NJMEP & Goya Foods, Inc.