Event Information
Location
Roebling Light Rail Station
1499 Hornberger Avenue
Florence Township, NJ 08554
Visit the Roebling factory town, museum, gravesite and wireworks, and the newly completed rail trail segment. Start: Roebling Light Rail Sta
About this event
Visit the Roebling factory town, museum, gravesite and wireworks, and the newly completed rail trail segment.
Start: Roebling Light Rail Station
Finish: Trenton Transit Center
Distance: 14mi
Return: RiverLine light rail
Coordinator: Charles Updike
Transit: Transfer from NJTransit or Septa at Trenton to RiverLine light rail across the street.
Optional endpoints:Bordentown light rail, Cass St light rail
A Trail That Bridges History
12 mile walk from Roebling Station to Trenton Transit Center along the Delaware River Heritage Trail
Arrive by 11am to visit the museum.
Walk begins at noon.
Explore the legacy of a man who came to New Jersey with a passion for a peculiar idea that transformed American transportation. Enjoy a rapidly advancing trail through South Jersey. Walk through what remains of Roebling's original plant and through one of its buildings. Attend the largest art show turned block party around and view the work of nearly 2,000 artists. Tap into Trenton's live music scene and food truck cuisine. Be a part of our only FreeWalk of the year in South Jersey and what may be our most vigorously thematic event.
John Augustus Roebling came to Trenton from western Pennsylvania in 1848 as a canal engineer with an idea to replace hemp rope with wire rope in public infrastructure, and gave birth to the age of the modern suspension bridge. He died of injuries suffered during the construction of the Brooklyn Bridge, but his family carried on the business expertly, ultimately requiring expansion beyond their Trenton facility to satellite locations including Roebling, NJ.
Our journey begins at the light rail station in Roebling, where you may take a tour at the Roebling Museum across the street from 11am until noon. At noon, we will exit the museum and begin our walk through the factory housing of Roebling and proceed along the Heritage Trail through Crystal Lake Park and historic Bordentown. A wooded trail through Roebling Park takes us past the burial site of John Roebling and into Trenton. There, a walk through Trenton history spelled out at our feet delivers us north to Chambersburg.
Within the original machine shop of the flagship Roebling plant in Trenton unfolds Art All Night, a gigantic and free art show and block party. Outside, a festival atmosphere abounds, with live music and food trucks between other surviving Roebling buildings.
Stay and party, buy some art, watch some independent films, enjoy the tunes, or head for the train station a few blocks away.
Those travelling south via rail into Trenton will likely have a half-hour layover during which breakfast can be had within the station at Dunkin, McDonalds or Pizza Grill. Exit the south end of the station and cross the street to board the light rail.
Roebling bridges we have walked:
Brooklyn Bridge
George Washington Bridge
Lumberville–Raven Rock Bridge
Highlights
Roebling Museum tour
Roebling factory town
Roebling Carnival
Crystal Lake Park
Delaware River Heritage Trail
Historic Bordentown
John A Roebling Park
John A Roebling gravesite
South River Walk
Upper Chambersburg
Roebling's Trenton plant
Art All Night Trenton
-- Nearly 2000 works of art
-- Live music on 3 stages
-- Food trucks
-- Independent short film festival
-- Live demonstrations
Schedule:
FOR THOSE ATTENDING MUSEUM
9:46 Southbound train arrives in Trenton
10:14 Depart on light rail to Roebling
10:30 Train arrives in Roebling
10:45 Orientation
11:00 Museum video and tour
FOR THOSE JUST WALKING
10:46 Southbound train arrives in Trenton
11:14 Depart on light rail to Roebling
11:30 Train arrives in Roebling
12:00 Walk to museum, assemble group and depart
2:00 Lunch break option in Bordentown 
4:00 Arrive at Art All Night
Partners:The East Coast Greenway Alliance is a non-profit organization developing a public multi-use 3,000 mile trail from Canada to Key West through New Jersey and New York. Donations and memberships help make this dream trail a reality.
Circuit Trails is 800 miles of interconnected trails in Greater Philadelphia in the making, already one of America's largest trail networks. Once connected, the Circuit Trails will be one of the nation's premier urban trail networks and it will provide multiple benefits to neighborhoods, communities and the region as a whole.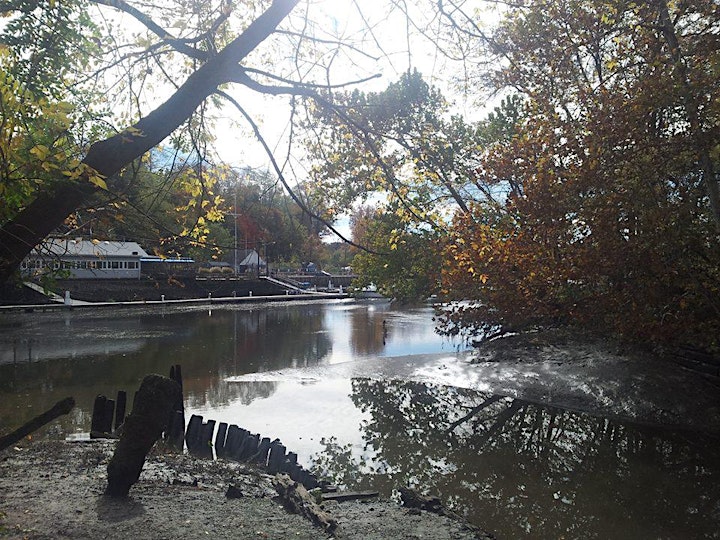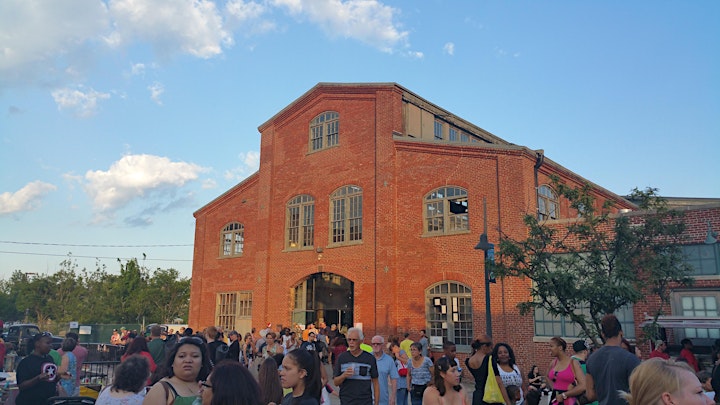 Date and time
Location
Roebling Light Rail Station
1499 Hornberger Avenue
Florence Township, NJ 08554