Description
A brunch curated by Rody&Taty means interacting with people of all walks of life while enjoying great homemade French food with a touch of European ambiance. Rodya and Tatiana grew up in an environment where they were accustomed to dinner parties — dating back to their times spent in Africa and Western Europe, they developed a passion for cooking and hosting. Today their mission is to bring back the art of hosting and bringing people together.
Join Rody&Taty and Chef Eve Nicostrate for a brunch to remember at the West Elm/Lab1270 Pop - Up space. Enjoy a three-course french brunch, beautifuly crafted by Chef Eve, who has worked for some of the most prestigious Michelin Star French chefs in France, including Alain Ducasse.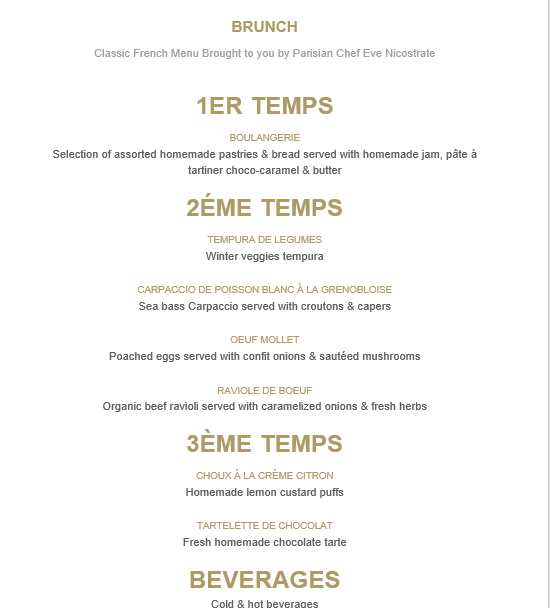 Note: Non - alcoholic beverages will be provided, but you are welcome to bring your favorite bottle of Prosecco to pair with our menu.