| | |
| --- | --- |
| Roddy Title Search Reports **Mentor** | |
Event Details
Do you need an opinion of title before you attend the courthouse auction?  If so, click on the Buy a Ticket button and pay for a title report.  Once you pay, you need to email us the property details and then we will research the property and let you know if there are PRIVLEDGED liens, back taxes or IRS liens agains the property or owner.  We can turn these around in as little as 1 business day.  Reports start at $20 per property.  
The video tells you to:

Step 1:  Order your title reports in the area above.  Select the number of Quantity for the number of properties you want us to research.  For example, if you want us to research 10 properties and provide you the completed title report in 3 business days, then you would select Quantity "10" on the $20 per report ticket. 

Step 2:  Go to the Foreclosure website (4closure.info or flsonline.com) and search for the properties that you want researched.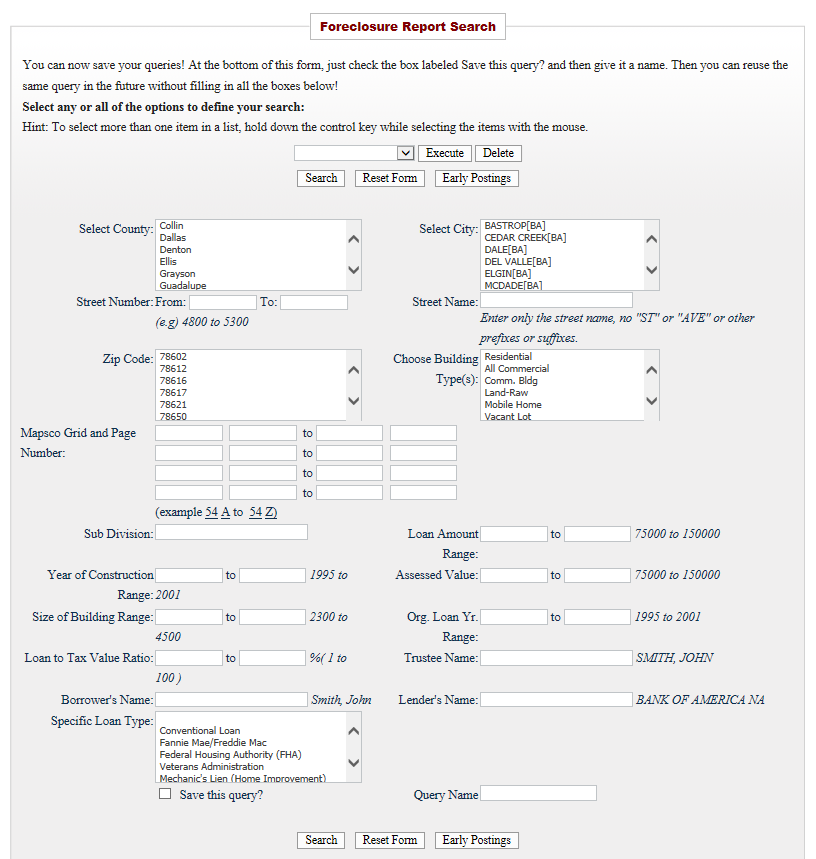 Step 3:  Select only the properties you want US to research.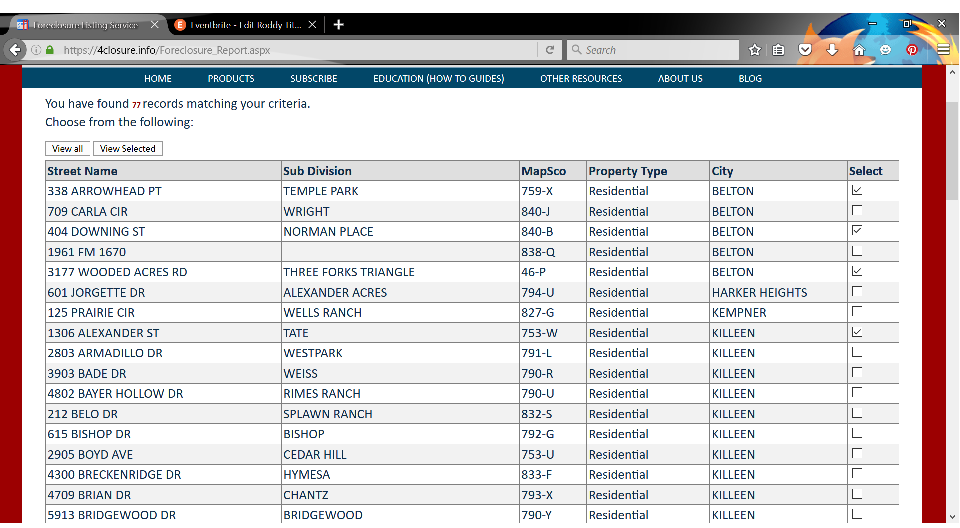 Step 3:  Once you have the properties you want researched, click on the EXCEL icon on the top of the page and save this file to your computer/mac.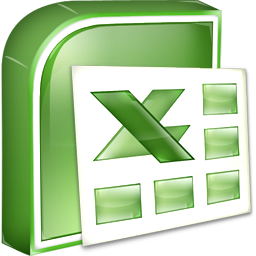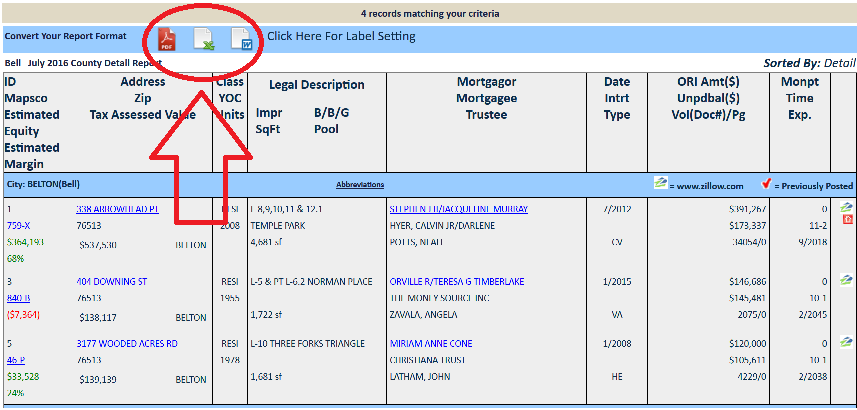 Step 4:  Pull the save file from your computer/mac and email this excel file to TITLE@RODDY.COM

That's it.  Once we receive your ORDER and the SPREADSHEET via email we will begin the research for you.
How would you like to sit down with George Roddy or another senior Roddy staff member and talk real estate for 60 mins or heck an afternoon? Do you think you would walk away with additional knowledge?  With over 20 years of Texas real estate investing experience and over 2,000 properties that he has managed to acquire, you are bound to discover some new ideas.  Want to schedule a 1 on 1 consultion sessions, then click on the "Register Now" button to learn more... 
What can he help you with:
Buying Rental Properties

Foreclosures

Tax Liens

Owner Financing

Buying in Family Trust

Title Research

Probate investing

Comping Properties

Estimating Repairs

Staging Homes

Financing purchases

Subject To purchases

Running the Numbers

Mortgage Assignments

Buying properties at the auction

REO's
The

Roddy Start-Up consultation

is about deisgning a business plan based on going after these 15 types of Texas owners: 
Owners posted for a Trustee Sale auction (Pre-foreclosures) – (county - courthouse or FLSONLINE.com)

Owners posted for a Tax Lien auction (Sheriff sales) - (county - courthouse or FLSONLINE.com)

Owners being kicked out of Bankruptcy court protection (Pacer.gov or FLSONLINE.com)

Owners of rental properties (county - appraisal district or FLSONLINE.com)

Owners who over "Over 65 yrs old" (county - appraisal district or FLSONLINE.com)

Owners who have owned their properties for more than 15 years (county - appraisal district or FLSONLINE.com)

Owners who are at least 1 year behind on their property taxes  (county - tax assessor or FLSONLINE.com)

Owners of inherited properties (county – probate department or FLSONLINE.com)

Owners of vacant properties   (city - public works/water department)

Owners who have filed for eviction against a tenant  (county - justice of the peace court)

Owners who have recently filed for divorce (county district clerk)

Owners who have their properties "FOR SALE" in the MLS (MLS)

Owners who did not sell their home in the MLS after a period of time (expired listing - MLS)

Owners who are a defendant in a lawsuit with a city municipality(ies) for non-payment of property taxes (county - district clerk)

Owners who have a city violation citation against them - (city - code compliance office)
  We can consult/show you how to:
LOCATE THESE LEADS – Build your database

MARKET YOURSELF TO THESE OWNERS – Set up a marketing campaign that includes: marketing pieces, how often to mail (frequency) and how long to mail (duration).

CONVERT – how to handle inbound calls and book appointments

CONTROL – what type of offer should you write to the owner depending on the sellers situation and equity position.

George Roddy, Jr. - Investor/Mentor/Trainer

Roddy Real Estate Investing Academy
214-593-0074

Roddy Quick Start-Up Consulting includes:
*** (4) 60 minutes consulting sessions (either phone, online or face to face).  *** Marketing Pieces to support your promotional efforts.  *** Roddy's "Smart Offer" worksheet - help you determine what you can pay for investment properties.
Save
Save
Save
Save
Save
Save
Save
Save
Save
Save
Save
Save
Save
Save
Save
Save
Save
Save
Save
Save
Save
Save
Save
Save
Save
Save
Save
Organizer
Roddy Real Estate Investing Academy is leader in supporting investors & real estate professionals in Texas real estate. We are a respected organization in Texas when it comes to providing education, data, and investment opportunities in distressed real estate.

Our speakers are experienced investors with a broad range of expertise in a variety of proven investing strategies in Texas real estate.

We are located at 1415 Legacy Dr, Suite 350, Frisco Tx 75034