Roddy Round Up - Investors's Network Event **LIVE**

Tuesday, January 12, 2016 from 6:30 PM to 9:00 PM (CST)
Event Details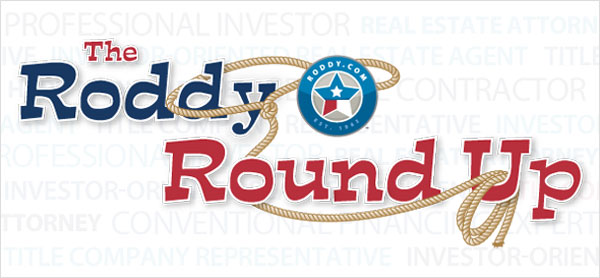 What is the Roddy Round Up all about?
Every month, we hold a "Learning" event specifically for new and seasoned real estate investors with the purpose of providing the following:  (1) learning a current real estate topic or strategy, (2) networking with local vendors and (3) hanging out with 150+ like-minded investors.  We are the ONLY real estate club that offers education, networking and DINNER (provided by iDeal Flooring), all for a $5 dollar entry fee (pre-pay). We are often imitated but never duplicated....Register by clicking on the red "BUY A TICKET" button.
Every month, we hold a real estate "Learning" event 10 months a year for new and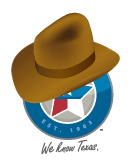 seasoned real estate investors with the purpose of providing the following:  learning a real estate topic or strategy, networking with local vendors and hanging out with 150+ like-minded investors.  We are the ONLY real estate club that offers education, networking and dinner, all for FIVE dollars(if you pre-pay, its $10 at the door).  If you are tired of clubs whose focus is to bring OUT OF TOWN GURUS that are focused on "pitching you" to buy their latest and greatest books, cd's and coaching programs, then STOP going and hang out with us. 
Why you should listen to us? 
Because we have over 50 years experience of giving Advice, Education, Real-life Investing Information, and Data, in Texas real estate.

Two Registration Options:
1. Prepay ($5.00) and we will have your name badge waiting for you.  This is Roddy's version of Disney's FastPass tickets. 
2. Pay at the door ($10.00).  We accept cash, checks or credit cards.  We suggest you pre-register so we know you are coming and can have enough food for you. 

EVENT IS HELD:  Dr Pepper StarCenter - Farmers Branch
12700 North Stemmons Freeway, Farmers Branch 75234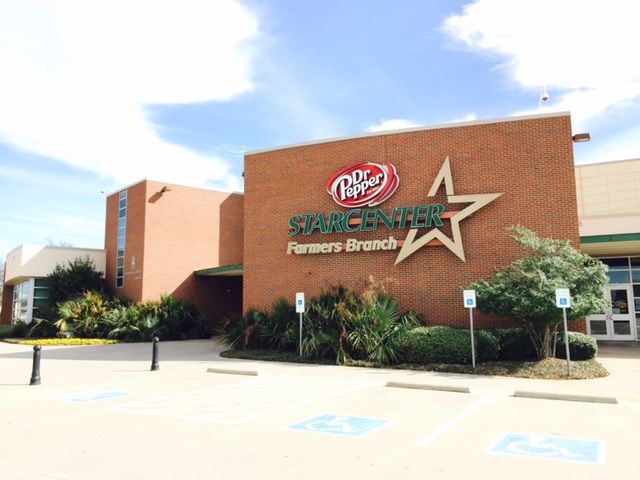 TIRED OF FOR PROFIT CLUBS?
We are too...  Many organizations mission is to bring the latest "guru of the month" to promote their "Short Sale Magic" CD program or whatever else the uninformed masses seem to be buying these days? What's worse is a lot of these "clubs" even charge you a membership fees just so you can come to sit through a 2 hour infomercial.

HAD ENOUGH?   So have we...
The
Roddy Round Up
is a monthly gathering of local real estate experts assembled specifically to help answer your questions, assist you with your deals, and most importantly, provide you with the necessary insights to determine what (if any) investment strategies will ultimately help you acheive your financial goals.
The format for our Round Ups is as follows:
6:15PM – 6:29PM - Doors Open and Dinner 

Dinner is provided to early attendees (SUBWAY sandwiches, chips and cookies, provided by iDeal Flooring) which is complimentary (FREE).  We feed you, we educate you and you hand out with like-minded people.  What a country!!!
6:30PM – 7:00PM
TOOL BELT TRAINING – A power-packed workshop conducted by a Roddy.com and/or guest instructor centered on some investor-oriented topic that is relevant to current Texas investing market conditions. 
7:05PM – 7:45PM
SUBJECT MATTER EXPERT DISCUSSION / OPEN NETWORKING –
Tables will be set up for individuals to come and ask questions, get help with their current deals, or simply observe and learn more about each facet of investment real estate. This is also a great time to network with fellow investors.

7:50PM – 8:50PM
FEATURED PRESENTATION – In this hour, we will offer a quality educational program that offers our attendees specific strategies on how to carry out the real estate topic.  We usually will have a speaker that will be engaging and knows the "ins and outs" of the subject matter. 

8:50PM – 9:00PM
DOOR PRIZE DRAWING – Drawings will be held for prizes donated by the Subject Matter Experts. Prizes range from Dinners for Two at local restaurants to Free Workshops valued at $100 and more…

WHO ARE OUR SUBJECT MATTER EXPERTS (SME'S)?
They can vary from month-to-month and are subject to availability but will usually include the following

:


* Professional Investor
* Real Estate Attorney
* Investor-oriented Real Estate Agent
* Title Company Representative
* General Contractor
* Hard Money Lender
* Conventional Financing Expert
* And more…
THE BEST PART?
No HARD SELLING at these events. 
Cost is only $10 ($5 if you prepay)!!!

There's no headliner schilling their $1,000 CD program or Florida boot camp for some strategy that's probably illegal in Texas anyway and no vendors trying to sell you something you have no interest in. Just in-market case studies done by local investors and an occasional guest speaker discussing something relevant.


And MOST IMPORTANTLY, surround yourself with like-minded individuals and industry experts who can assist you in every facet of your investment efforts as you go forward in what can often be a complex and sometimes risky profession.
Remember, the Roddy Round Ups are ALWAYS $5 to attend (pre-pay) and don't require you to sit through some overhyped infomercial or walk through an alley of trade show booths filled with aggressive vendors. The Subject Matter Experts are simply there to help. If you like what they have to say, just ask for their card.
DON'T FORGET TO...
BRING BUSINESS CARDS & VISIT THE "DEAL TABLE"!
Roddy Round Ups are networking events. Please be sure to bring
plenty of business cards with you! Also, bring your deals to the "Deal Table"
for review by Round Up members, or take a look at what others have to offer.
Please come, learn, and network. It's that simple.
When & Where

Dr. Pepper StarsCenter - Farmers Branch
12700 N Stemmons Fwy
Farmers Branch, TX 75234


Tuesday, January 12, 2016 from 6:30 PM to 9:00 PM (CST)
Add to my calendar
Organizer
Roddy Real Estate Investing Academy
Roddy Real Estate Investing Academy is leader in supporting investors & real estate professionals in Texas real estate. We are a respected organization in Texas when it comes to providing education, data, and investment opportunities in distressed real estate.

Our speakers are experienced investors with a broad range of expertise in a variety of proven investing strategies in Texas real estate.

We are located at 1415 Legacy Dr, Suite 350, Frisco Tx 75034

Roddy Round Up - Investors's Network Event **LIVE**