Location
Romanian Consulate General of Chicago
737 N. Michigan Ave
Olympia Center, Suite 2030
Chicago, IL 60611
Description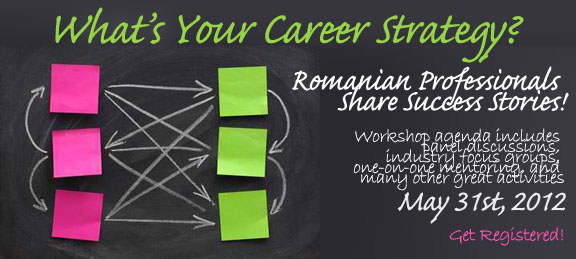 THIS EVENT IS SOLD OUT,
THANK YOU FOR YOUR INTEREST AND PARTICIPATION
ROCX is organizing its first ever career development and networking skills workshop. Let ROCX help you direct your success!
Business networking has been an underlying premise of our encounters, realizing it can be a complicated art. We will impart lessons learned the hard way throughout the years of experience in our careers.
Join us as our team of panelists discusses everything we wish we had known: preparing for interviews, choosing schools, writing resumes, career and industry insights, and getting connected.
Seating is Limited, Get Registered!