Join local coaches for guided runs and special clinics over a long weekend in heart of the Rocky Mountains!
About this Event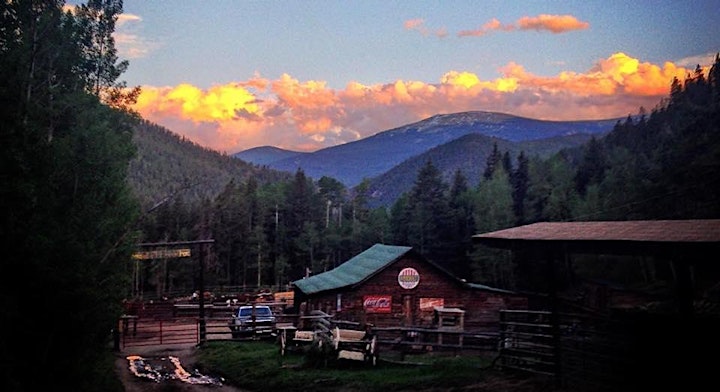 The highlight of this epic 3 day experience entails coached trail runs through the most scenic high alpine landscapes in Colorado. During your stay you will also learn how to improve your running through interactive sessions with expert guest speakers, unwind during pilates/yoga recovery sessions, savor gourmet food and drink, luxury cabin accommodations and enjoy other high mountain activities with your new friends from all over the world! 
Camp includes:
- Three nights in a world class ranch in the beautiful Rocky Mountains only 2 hours from DIA.
- Guided trail runs
- Coaching sessions and presentations
- Homemade meals from the lodge
- Heated pools and hot tubs
- The chance to test yourself on some of the best trails in the world!
- Friends for life!
*Does not include bar tab and/or massages.
About our venue:
Welcome to Tumbling River Ranch, an award-winning Colorado dude ranch and one of the top family resort ranches in the Rockies. With a superb location nestled in a secluded valley high in the Rocky Mountains, ours is a truly special place for a long weekend adventure getaway.
Special events and clinics:
Including but not limited to.....
Views galore!
Plan on full days with morning and evening guided and coached runs in addition to special clinics and presentations. Our handpicked routes will take us deep into ancient pine forests, lively aspen groves, up towering mountains, across breathtaking glades and always with endless views!
Recovery sessions:
We will host a pi-yo class, have foam rollers and other massage/stretching devices available for use over the weekend and also take a trip for a dip (aka cold water therapy) in the river.
Clinics:
- Running form/gait session with agility + footwork drills everyone should be doing to improve your trail running technique
- Power hiking tips and technique for steep/technical terrain + proper and most effective use of trekking poles
- Special presentations, examples: runner mindset, running films, ultra running training insights and more!
Pricing:
Deposit is $400, pay now to secure your spot and the remaining fees will be due 2 weeks prior to the camp. OR check out the discount options below.
- Single Occupancy(limited inventory)= $1450
- Double Occupancy= $1250
Discounts:
Pay in full before January 31st and save $100 now!
------> We are also happy to arrange a payment plan for this trip! Please reach out to us at: contact@becomingultra.com and we can set something up.
Refunds:
Please note this camp and the deposit are non-refundable. There are some great, very affordable travel insurance options that cover cancellations for many causes (even covid related). We will send everyone links to these options in a followup email.