Actions and Detail Panel
Rocky Mountain Roll 2
Ends on Sun, Jul 30, 2017, 2:30 PM
Description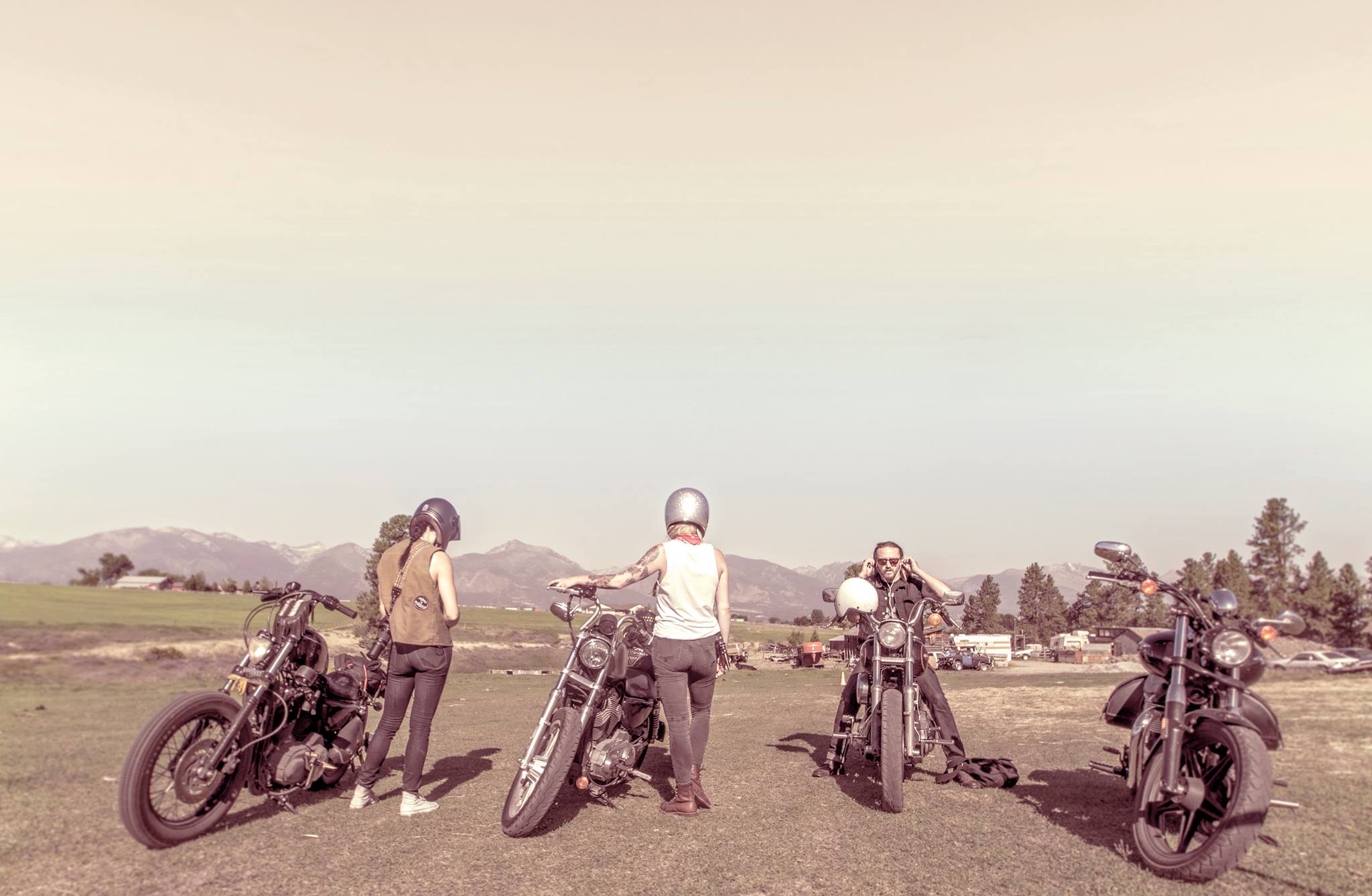 Photo: Jesse Felker
REDNECK RANCH
MOTO CAMPOUT
---
JULY 28 - JULY 30 2017
CORVALLIS, MONTANA

***the address of the ranch will be included in your confirmation Email***
Early Bird Registration Begins Dec. 10th and ENDS Jan 1st.
- BONUS: Early Bird Registration Tickets Include a Custom Hand Drawn Envelope and Stickers by Amanda Zito ( @blindthistle )
Normal registration begins JANUARY 2nd and ENDS JUNE 24th
TICKETS WILL NOT BE SOLD AT THE GATE.
Tickets are NON Refundable, however they are transferable. If you can't make it, give your ticket to someone who can. Just email us with the details on your replacement and we will make the necessary changes.
This is a 21 and Older Event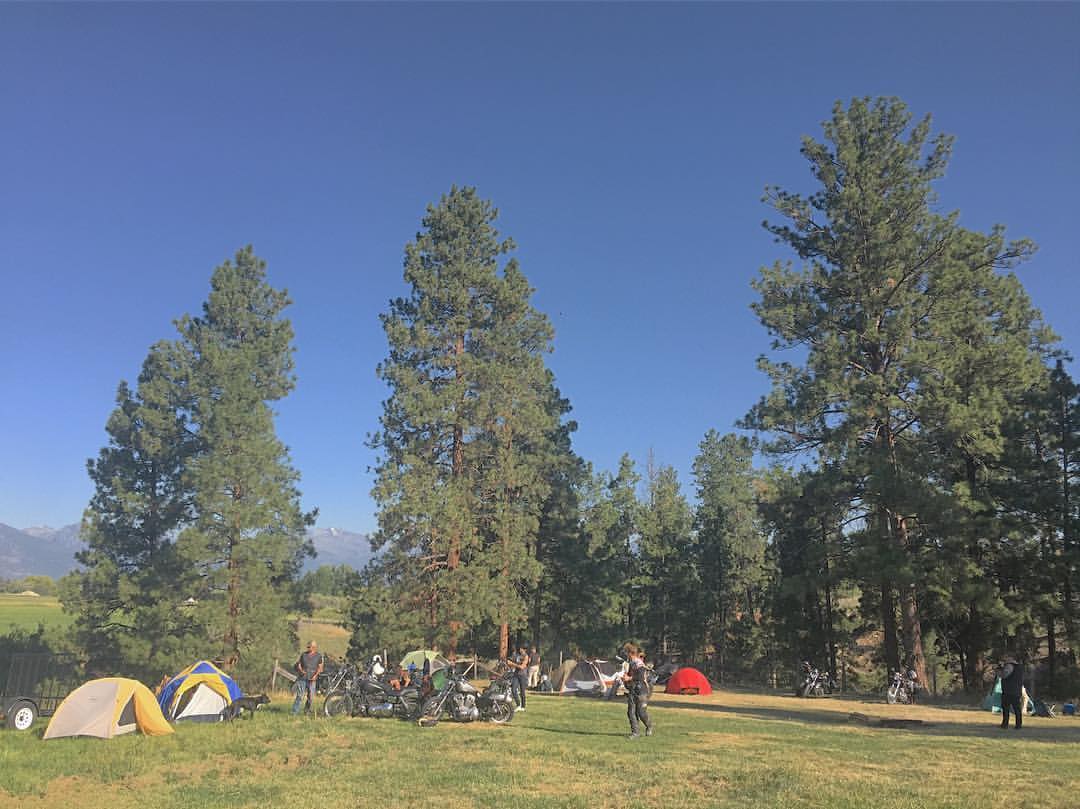 Photo: Jesse Felker
EVENT DETAILS: Rocky MTN Roll 2, Corvallis, Montana
This event was dreamed up by Amanda Zito as kind of celebration when she completes her 3,700 mi trip around Montana at the end of July. What better way to celebrate six+ weeks of living out of saddlebags and a tent in MT, than to invite a bunch of other motorcyclists to come live in a tent for a weekend in MT?
Your Ticket Includes:
3 DAYS & 2 NIGHTS STAY ON PRIVATE LAND W/ A FANTASTIC VIEW OF THE ROCKY MOUNTAINS, A COUPLE HORSES, GOATS, AND A FEW COWS.

ACCESS TO FACILITIES (Port-a-Potties & Drinking Water, Sorry No Showers)

FOOD TRUCK FRIDAY NIGHT
GROUP RIDE TO FARMER'S MARKET SATURDAY MORNING

FREE MAP OF THE BITTERROOT VALLEY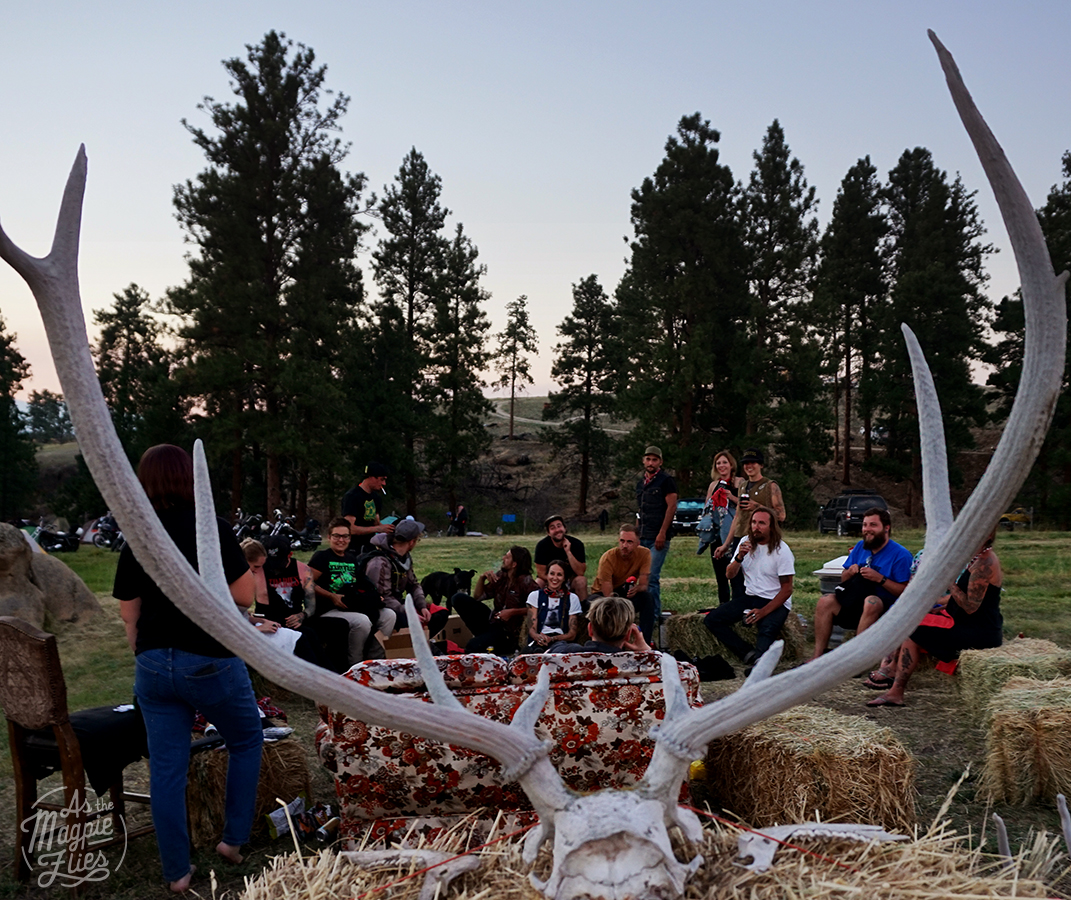 Ticket Price is PER PERSON and IDs will be checked as you roll up to the gate. Yes. There is a gate. It has to stay closed or the cows will get out. I'm not joking.
This is an all inclusive event, bring your baggers, choppers, sport bikes, cafe racers, whatever you like. Everyone is welcome! If you don't have a motorcycle, you are still welcome.
A few notes to be aware of:
There is no paved road on the property. The lane in from the main road is dirt, and the campsite is a large cow pasture. Lodging will not be provided. Bring your own tent, sleep on a tarp under the stars, or you can get a hotel in town (Hamilton). Almost all the mountain roads are unpaved/gravel/dirt roads. Please be prepared.
Please keep in mind that this is Private Property, a family lives and ranches here. When I say Redneck Ranch I mean it. There are more than a few old trucks and cars, and it's unlikely that much will be cleaned up before the event. This is far from a cleaned up and shiny dude ranch. Please be respectful.
The nearest gas stations/grocery stores/restaurants are 8 miles from the property.
*Beer and Alcohol unfortunatley won't be sold on the property.