Rocky Mountain National Park - Single Night, Night Photography Workshop

Multiple Dates
Event Details
Join award winning night photographer, Mike Berenson on an overnight photography workshop with demonstrations and hands-on training that focuses on the wonders and challenges of night photography in Rocky Mountain National Park near Estes Park, Colorado.

This is a workshop training event that features an overnight period (10 hours) of in-field training with no training on scouting or post-processing.  If you'd like some more in-depth training on these and other night photography subjects, please see my multi-night night photography workshops.
Important Details
Dates Available
Saturday, August 3, 2013 - 7:00 pm to 5:00 am
Location: Rocky Mountain National Park near Estes Park, Colorado
Event Duration: 10 Hours
Availability: 6 of 6 Available
Training Subjects
Gear & Settings
Shooting Technique
Focusing In The Dark
Composition In The Dark
Shooting For Blended Exposures
Light Painting
Open Q&A
Training Style
The workshop is led by Mike Berenson who isn't just a guide, he's a night photography instructor who enjoys teaching others about the wonders and challenges of night photography.
Workshops are limited to just 6 students - allowing for a lot of individual attention and interaction.
Mike likes to have fun on the workshops and explore, train, and shoot at a relaxed, enjoyable pace.
Mike enjoys helping students get great shots in the short-term and take a big giant leap with their night photography skills in the long-term.
Styles vary but workshops often start with demonstrations followed by instructor shadowing to apply the techniques.
Learning doesn't stop when the workshop ends.  Mike shares a plethora of resources that allow students to pursue areas of specialty with newfound tools and resources.  The point is to give students the combination of skills, tools, and resources to take more steps forward in their skills & abilities after they get back home.  And don't forget to consider workshop instructor Mike Berenson as one of those resources because he's happy to hear from and answer questions from both current and former students.
More On Rocky Mountain National Park
With Trail Ridge Road over 12,000 feet and over 300 miles of hiking trails, Rocky Mountain National Park has a reputation for being on top of it all.  And with wildflowers, waterfalls, and mountain peaks all combining with starry skies, this high alpine training event is sure to provide a summer explosion of nocturnal color.  We pursue locations that afford great views of the peaks including Longs Peak (at 14,259 feet) - the crown jewel of Rocky Mountain National Park.  As a resident of Colorado, Mike has found lots of great locations in the park over the years and shares them in his workshops - providing students with especially beautiful settings to learn in.
Plan For The Evening
Meet Up - before sunset in Estes Park at Bond Park.
Discuss - locations, where & when to expect the milky way, & general shooting techniques.
Twilight - Head up on the mountain and get started with some shooting during the blue hour.
Dark Night - Capture various scenes in RMNP under dark milky way skies until early morning.
Thin Moon Illumination - Take advantage of a thin moon that rises at roughly 2:30-3:15 am - giving us an optimal period to capture nightscapes up until twilight begins.
Recommended Gear
Warm Clothes (don't underestimate this part)
Camera, Lens, and Tripod (bring your widest, brightest lenses)
Remote Trigger (if you have one)
Headlamp
Water, snacks, etc.
Who Should Sign Up
Anyone with a basic understanding of digital photography
People interested in learning more about night photography
Previous experience with night photography is NOT required.
Whether you're new to night photography or have been doing it for a while, I invite you to join us for a full night of learning and shooting in Rocky Mountain National Park.  This workshop is only available for very limited number of dates and they're expected to fill up fast - so sign up now.
How To Get There
Daily flights are available to Denver International Airport (DIA) serving Denver, Colorado - which works very well for those from out of town - with ample choices available for renting a vehicle.  By car, drive on US-36 west through Boulder and then through Lyons to Estes Park.

Lodging & Meals
Lodging or meals are NOT included with this workshop.
Licenses & Certifications
As workshop instructor, Mike Berenson operates under a permit from the National Parks Service that allows him to conduct workshops as a guide in Rocky Mountain National Park.  Mike operates with insurance and current First Aid and CPR certications as part of an overall strategy to do business in a manner that's considered safe, legal, and responsible.

Terms & Conditions

Deposits The amount of the deposit is due at the time you book a workshop and your space is not reserved until we receive your deposit.  The full balance is due 30 days prior to the date of the workshop.  If we do not receive your balance by this time, we reserve the right to cancel your reservation and attempt to fill your spot.  In the event of such a cancellation, no refunds will be provided.

Cancellation Procedures
Cancellations received 60 or more days prior to event start date: full amount can be refunded less $100
Cancellations received 30 - 59 days prior to event start date: payment can be refunded, but the deposit is forfeited
Cancellations received less than 30 days prior to event start date: all payments are forfeited
Cancellation requests must be made in writing - via mail or email.  No refunds will be given for delays or cancellations due to inclement weather, flights, or other events beyond our control, either before, during, or after your workshop.  For these reasons, we recommend that our students consider purchasing travel insurance and refundable airline tickets.

The Weather Factor
In order for night photography to be successful, we typically hope for what we'll consider to be ideal conditions: either clear or partly cloudy skies.  We will however, look to make the most of whatever conditions we have available to us.
Workshop events are typically only cancelled in the rare cases where the weather is so extreme that it risks the safety of our group.  And even then, we typically will try to wait out the bad conditions and show some flexibility in our timing (or location) rather cancel an event entirely.
Please contact Mike Berenson if you have any questions.
Where

Rocky Mountain National Park
700-798 Park Lane
Estes Park, CO 80517


Multiple Dates
Add to my calendar
Organizer
Mike Berenson - Colorado Captures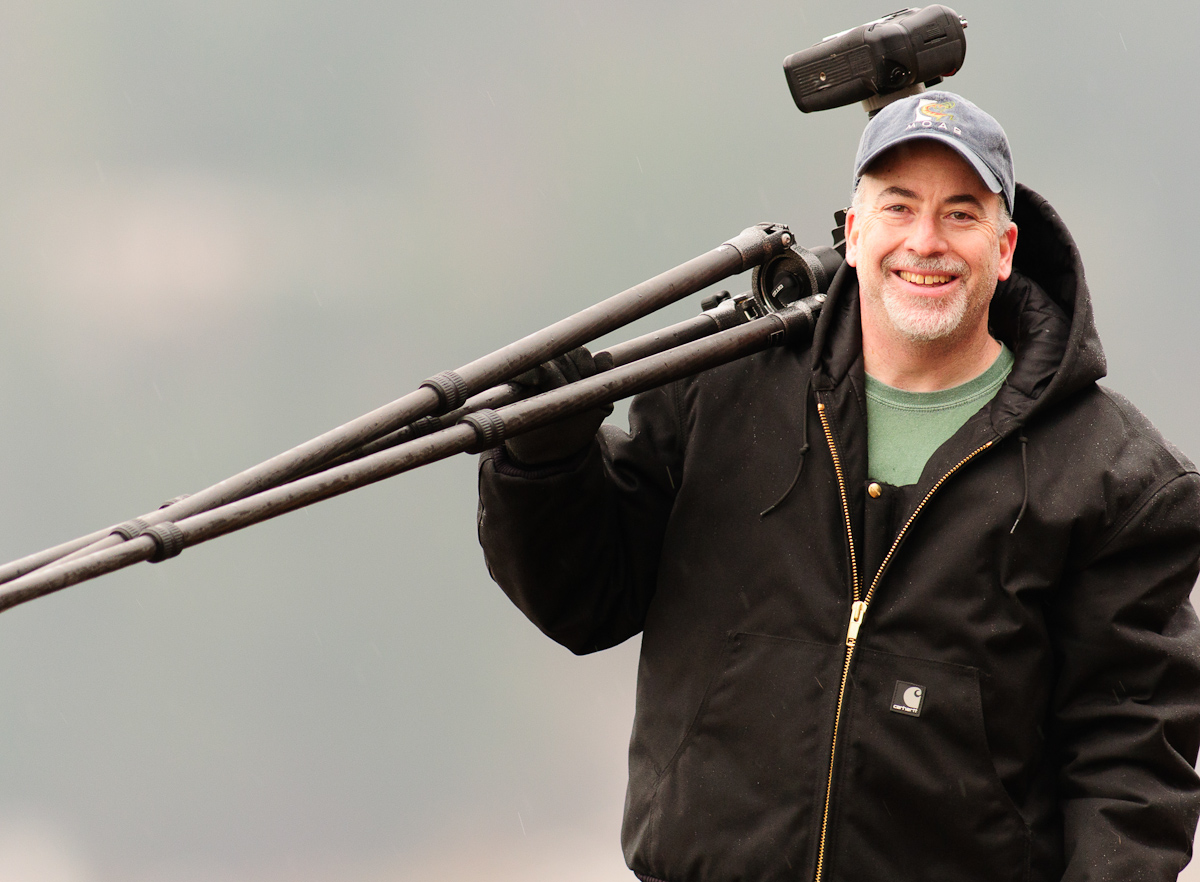 Having pursued sports photography at a young age, I grew to realize the tremendous satisfaction I gained by sharing my work with others. I saw the ability to capture images from some truly unique locations that many people would never get to see in their lifetime.
For some reason, the underwater scenes found while scuba diving stood out as reminders that I was on to something truly special. One day, while scuba diving off the coast of Honduras, I found myself looking up at a wondrous underwater scene when a large school of fish began swimming overhead. In awe, I realized that this was something that man was never really meant to see. Without technology, man would never have been able to stay underwater for long periods of time or fly or other things that we can now do – making it even more special. Knowing that many of my friends and relatives would never get the chance to see such amazing scenery, I began pursuing locations for photography that helped to share the wonder.
Now that I've expanded from underwater photography to various forms of nature photography, I've built a portfolio that I am truly proud of. Beyond that, my equipment and formal training have allowed me to pursue one of my favorite passions - night-time mountain photography with image quality that's on par with some of the best photographers around. Today, I enjoy exploring the backcountry of Colorado and sharing techniques and results with fellow photographers through my business - Colorado Captures.
Please visit my website for more information: http://www.coloradocaptures.com.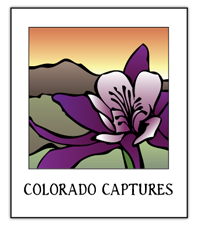 Rocky Mountain National Park - Single Night, Night Photography Workshop