Location
Lucky Voice Soho
52 Poland Street
London
W1F 7NQ
United Kingdom
Description
The 6th June is a very special night...
We want to invite you to join us to celebrate the (Soft) Launch of "The Rocky Horror Show: Touch Me".
The game, based on Richard O'Brien's seminal theatre show, was a successful Kickstarter project and is intended to invoke the spirit of "The Floor Show" allowing players to create their own dances for each of the songs and share them with their friends to follow.
It has been a tremendous journey to get to this point and we want to invite you to help us celebrate the experience, get hands on experience with the game, and meet the team behind the project.
Where better therefore to celebrate the launch than at Lucky Voice in Soho which of course has songs from the show available to sing along to.
To make things intersting we plan to record (only willing) participants singing songs from the show and raise some money for www.SpecialEffect.org.uk. After the party we will get the internet to vote on three catagories:
Best Effort (Talent Not Required)
Funniest Performance
Kareoke Superstar
Karaoke and Rocky Horror Costume is purely voluntary (but there will be a prize on the night for the best examples of each) and there will be space for people who just want to come along and chat with other guests who have helped support this project.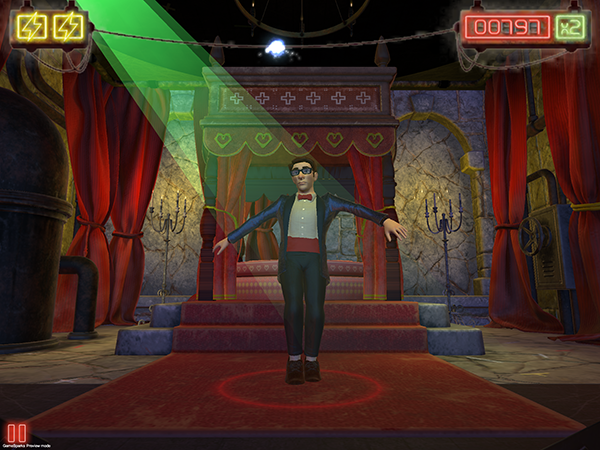 *We are also delighted that the game and the party are proudly supported by GameSparks (www.gamesparks.com)