Rocky Horror Show LIVE at Main Course. A musical performance like no other!
About this event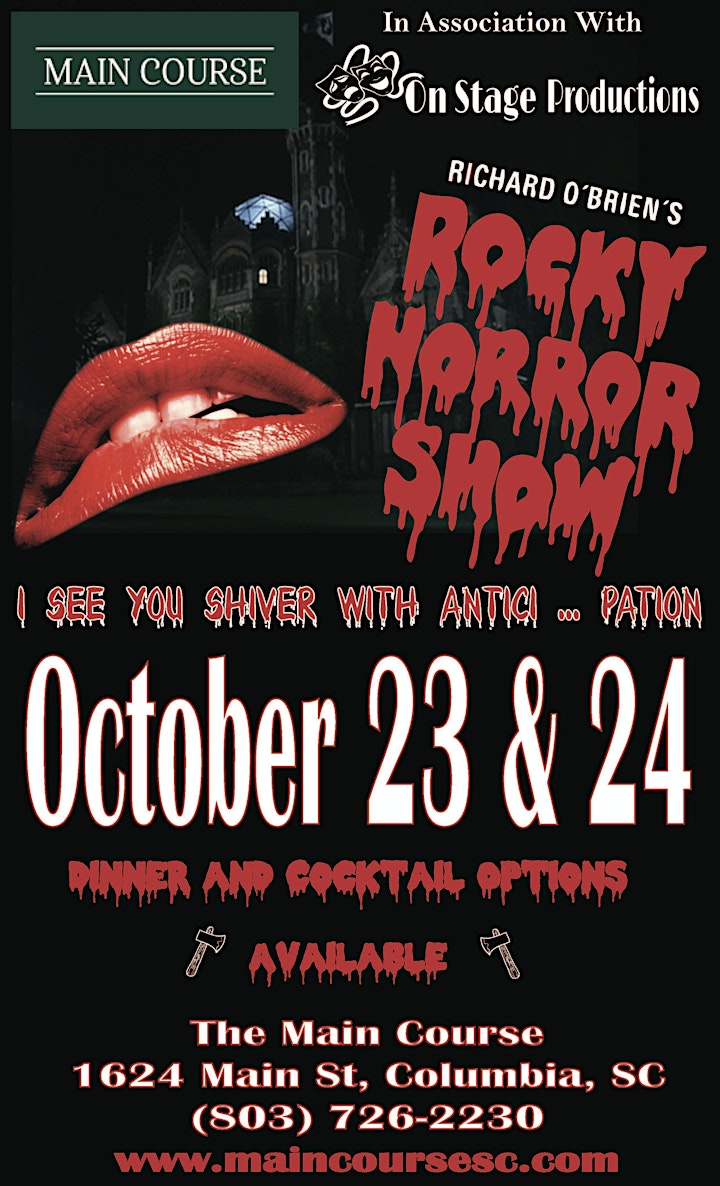 Doors @ 6:30 pm
Show starts @ 7:30 pm
Come see a unique performance of the Rocky Horror Music Show! Enjoy dinner and drinks while seeing this classic movie musical performed LIVE on our Main Stage!
IT HAPPENED ON A NOVEMBER NIGHT ...
- IT WAS GREAT WHEN IT ALL BEGAN - Brad and Janet, newly engaged and happily in love, break down on a lonely country road due to a breakdown in pouring rain in the pouring rain - DAMN IT, JANET - In a nearby castle - THERE'S A LIGHT - ask the weird one Servants about being allowed to make calls. They don't know - IT'S ASTOUNDING - that they are already expected - TIME IS FLEETING ...
The abyss of forbidden lusts gradually opens up before them - MADNESS TAKES ITS TOLL - ready to devour the lovers. In a shrill panopticon twisted weird figures, paralyzed under the spell of their animalistic eccentric "master", Dr. Frank'n'Furter, - NOT MUCH OF A MAN BY THE LIGHT OF DAY - begins a journey into unprecedented, fantastic spheres for innocent souls - IT'S JUST A JUMP TO THE LEFT.
HOT PATOOTIE, BLESS MY SOUL - The cross-border message of the ludicrous horror story - DON'T DREAM IT, BE IT - from the distant galaxy Transylvania frightens, fascinates and enchants like the first "Time Warp" almost 40 years ago: a hellish one Fun, a divine party, a myth of obsessions, outrageous dreams and the eternal question - WHATEVER HAPPENED TO FAY WRAY - about the true meaning of our lives.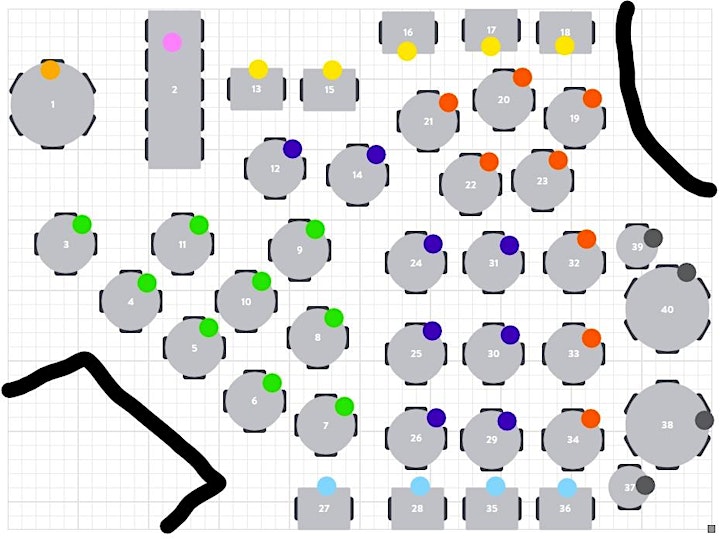 Organizer of Rocky Horror Show Day 1
Main Course features five state-of-the-art simulator bays, including a Champion Suite for the ultimate experience. In addition to the bays, there are two well-appointed bars along with a new menu of mouthwatering entrees and appetizers specifically designed by a team of chefs.  Main Course is complete with a live entertainment venue with weekly live music, comedy, and special events at 1626.  Come explore one of Columbia's favorite social spots, 1626 at Main Course is the perfect place for dining and special events.
EATERTAINMENT is now on the 1600 Block of Main Street.  1626 Main Street is the perfect place downtown for Cuisine, Spirits & Brews, Entertainment, Virtual gaming, and great parking.  We are your Main Eatertainment Destination.  
Reserve a table & enjoy our incredible food and cocktails before the show here!