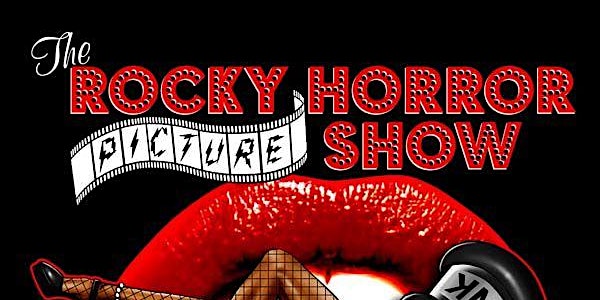 Rocky Horror Picture Show At The Haunted Granby Theater
Rocky Horror Picture Show makes its way to The Haunted Granby Theater
When and where
Location
421 Granby St 421 Granby Street Norfolk, VA 23510
Refund Policy
Contact the organizer to request a refund.
Eventbrite's fee is nonrefundable.
About this event
Fishnet Ink (Inc) has been bringing the Rocky Horror Shadow Cast experience to Hampton Roads since mid 1988. Didn't get logo/name into print till spring of 1989 but our roots go back into local RHPS history as The Back Alley Cast.
Warning:
This movie/live show are a product and representation of the past.
They may depict sexual, racial, or other prejudices that were common place in society.
Those prejudices were wrong then and are wrong today.
The following presentation does not depict our views or beliefs.
This show is being presented in the spirit that it was originally created.
Viewer discretion is advised.
Enter at your own risk.
To be more specific...
Our show is not for the easily offended.
There will be foul language, adult topics, questionable humor, half dressed people, suggestive hand gestures, public discipline, and dry humping,
It will be loud and very possibly offensive-all in a laughable way.
Our live show is Rated M…at least.
It's like primal therapy for movie goers where you get to yell, sing, throw things, dance in the aisle and run around in your underwear.
All the fun things you can't do during a normal movie theater visit
Within the confines of our show/performance we feel that a cringe is as good as a laugh when it comes to yelling out Audience Participation Lines.
Any offensiveness is for a quick joke/comic relief and contains no lasting negative feelings or hate.
So just laugh (or not) and keep going.
Everyone is expected to do the Time Warp and you can do it in the aisle.
The Rocky Horror Picture Show
The Rocky Horror Picture Show is the story of Brad and Janet a young wholesome couple that has car trouble on a stormy night. They seek refuge in a strange castle occupied by a mad scientist in lingerie whom along with his questionable servants, some formally dressed party goers, a half frozen biker, an ex Nazi, and a blonde Frankenstein type creation named Rocky get them mixed up in some good old sex, drugs, and rock n roll. It's got music and lotsa laffs.The movie is Rated R.
Audience Participation
Unfortunately outside participation props are not permitted but we do have an event approved prop kit for a small donation.
Our Mission
To present you with the tradition of the Rocky Horror Picture Show with all its absurdity and irreverence. To make new friends and to give you a good time with an exciting and fun show. To run around in our underwear (maybe with you). To stay up later than most parents recommend. Oh and to yell laughable obscenities we wouldn't normally do in the light of day?
Please join us.