Sales Have Ended
Registrations are closed
This event is sold out or over, but there are more to come. Subscribe at rockstarcomeback.com to stay in the know.
Sales Have Ended
Registrations are closed
This event is sold out or over, but there are more to come. Subscribe at rockstarcomeback.com to stay in the know.
Description
Breakthrough your limits with this 6 mile roundtrip hike to the top of Grandeur Peak, the most accessible of the major peaks that form the Salt Lake skyline.
Earn the summit, take in the views, and then kick back at Hog Wallow for grub and drinks post-hike.
Own your ability to live bigger and overcome any obstacle.
Ready to see the view from the top?
THE DETAILS
We will meet at the Church Fork Trailhead up Millcreek Canyon at 3:00 PM. The trail is approximately 3 miles to the summit, where we will take in the mesmerizing view before returning.
Our pace will be determined by who chooses to participate, but the entire hike should be completed in 4-5 hours.
After our hike, we will debrief and head over to Hog Wallow for a well-deserved afterparty (ie. grub, drinks, good people, outrageous plans to conquer the world).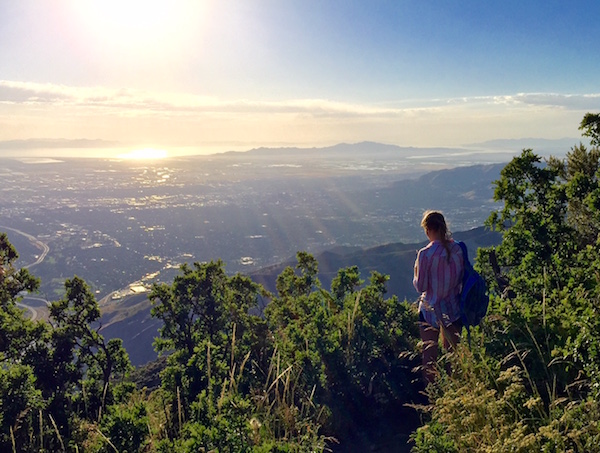 ---
"It is not the mountain we conquer but ourselves." - Edmund Hillary
---
COME PREPARED!
Hiking is enjoyable for most people and ability levels, but a peak hike (consistently uphill) in hot weather can result in misery if you are't prepared. A few tips:
Wear light clothing and good, sturdy hiking footwear.

Bring at least 3 liters of water and plenty of snacks.

A hydration backpack is helpful to keep your hands free and ensure easy access to water as we hike.

Eat a full, balanced lunch. A salty snack with a couple cups of water right before the hike can help you start out hydrated and prevent cramps.

Bring and wear sunscreen. A hat is probably a good idea.


PRODUCED BY



IMPORTANT
This event is for participants 21 years of age and over.

Afterparties are hosted at local restaurants and food and beverages are purchased independently by participants.

Alcoholic beverages should be consumed responsibly. You should never drink and drive. If you choose to drink, please ensure the safety of yourself and others at all times. If you need a ride, the host will facilitate one. Just ASK.

Free events are being facilitated by Rockstar Comeback, but you will be participating at your own risk and should be aware of your ability level, any medical concerns, and inherent risks associated with the activity.

Positive attitudes are required and Rockstar Comeback reserves the right to remove any disruptive participants from any event.

By registering for any event, you are acknowledging that you have read through this entire disclaimer and acknowledge your responsibility as a participant.