RockSoberFest: A family-friendly weekend of substance-free music and fun!
Description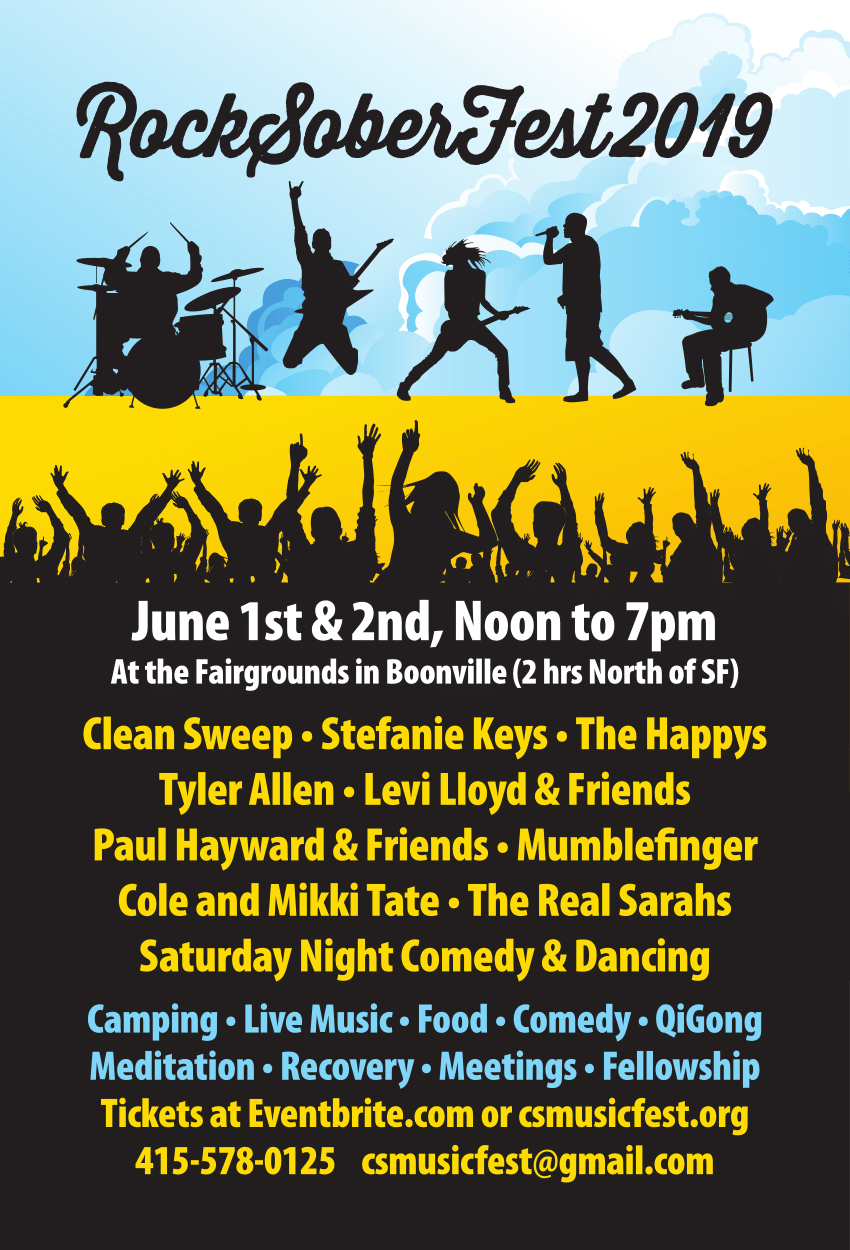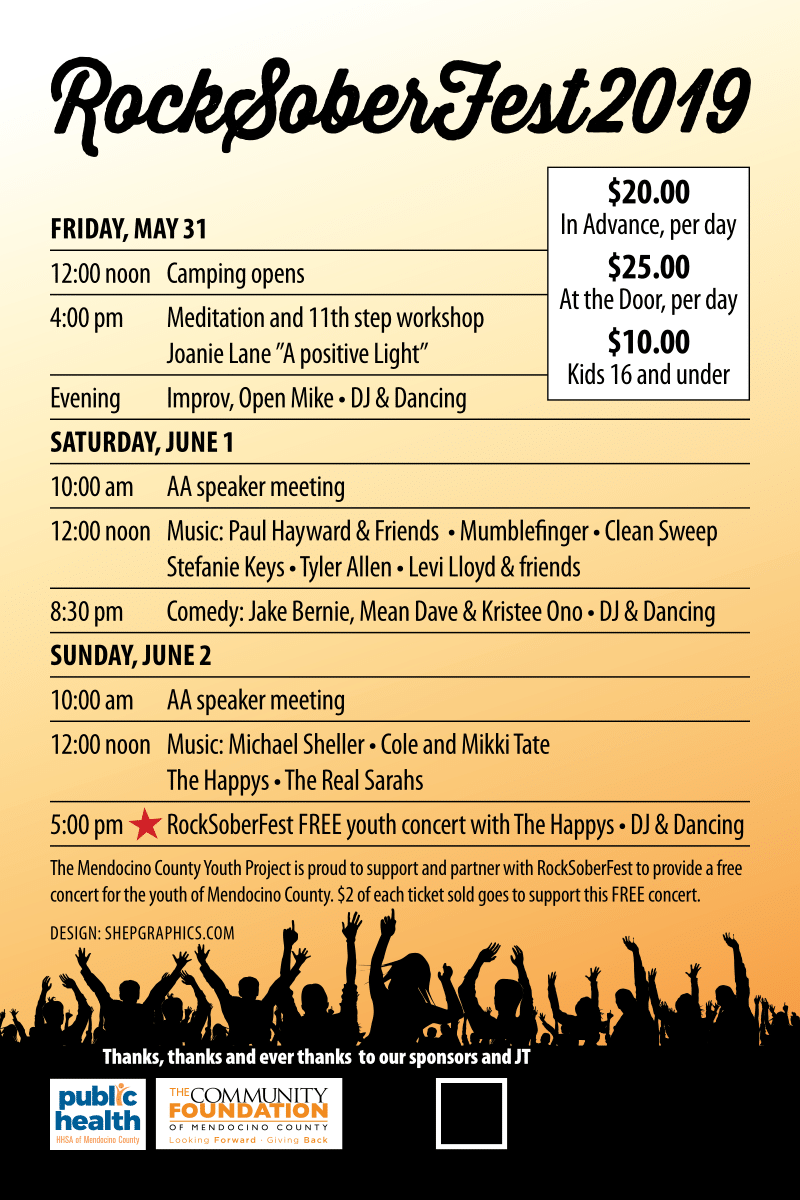 RockSoberFest is an event for people to enjoy music, arts, and wellness in a drug and alcohol-free and safe environment. We invite you to join our movement of fostering learning to live life without substances while having fun in the sun with family and friends. Our next event is under the redwoods in Boonville, CA May 31 - June 2nd, 2019! Tell everyone you know! We are counting on your support to help us carry the message and make this event a success.
We will have live music, food, meditations, QiGong, recovery, camping, fellowship, and fun!

AA meetings on Saturday and Sunday at 10 AM will be hosted by the Boonville Clean and Sober Group. There will also be space available for additional 12 step meetings if other fellowships are wanting to host. We are working with Mendocino County Health and Human Services to hopefully be present to offer prevention, education, and treatment information.
RockSoberFest is partnering with Mendocino County Youth Project to also offer a free concert for Youth and Families on Sunday afternoon!
Please contact us directly with any questions at 415-578-0125 or csmusicfest@gmail.com
**$2.00 of every ticket sale goes to the Mendocino County Youth Project**
$20 in advance or $25 at the door... Kids 10 & under get in FREE!!!
Rain or Shine - No Refunds
---
FESTIVAL SCHEDULE:
FRIDAY MAY 31st
12:00 noon - Camping Opens
4:00 pm - Meditation & 11th Step Workshop with Joanie Lane "A Positive Light"
6:30pm - Open AA Meeting
8:00pm - Open Mike/Improv & Dancing
SATURDAY JUNE 1st
8:30am - AA Women's Meeting
10:00 am - AA Speaker Meeting
12:00 noon - Paul Haywood & Friends
1:00pm - Mumblefinger
2:00pm - Clean Sweep
3:30pm - Stefanie Keys
4:45pm - Tyler Allen
5:30pm - Wendy DeWitt & Kirk Harwood
6:30pm - Levi Lloyd & Friends
8:30 pm - Recovery Comedy with Jake Bernie & Kristee Ono
SUNDAY JUNE 2nd
10:00am - AA Speaker Meeting
12:00 Noon - Cole & Mikki Tate
1:15pm - Michael Sheller
1:30pm - The Happys
2:30pm - The Real Sarahs
5:00pm - RockSoberFest Youth Concert with The Happys