Description
The Rocklin Mini Maker Faire is a full-blown community festival that brings together science, art, craft, homesteading and engineering plus music, food, workshops, and performance.


This year, Sierra College will be the host location for another great Rocklin Mini Maker Faire on Saturday, October 14, 2017 from 9am to 4pm. Free to attend and free parking!
Featuring both established and emerging local "makers," the Rocklin Mini Maker Faire is a family-friendly celebration featuring rockets and robots, digital fabrication, DIY science and technology, urban farming and sustainability, alternative energy, bicycles, unique hand-made crafts, music and local food, and educational workshops and installations. The Rocklin Mini Maker Faire follows the "big" Maker Faire model of celebrating invention, creativity, and resourcefulness, but is smaller in scale and will showcase the wonders of Placer and Sacramento counties and beyond!
---
WHY PRE-REGISTER?
With so many hands on activities, we require all participants to sign our waiver. By pre-registering, you can avoid wasting time on the day of event from standing in line and completing the form. Just cut to the front, check-in, and then start exploring!

---
Thank you to our Sponsors!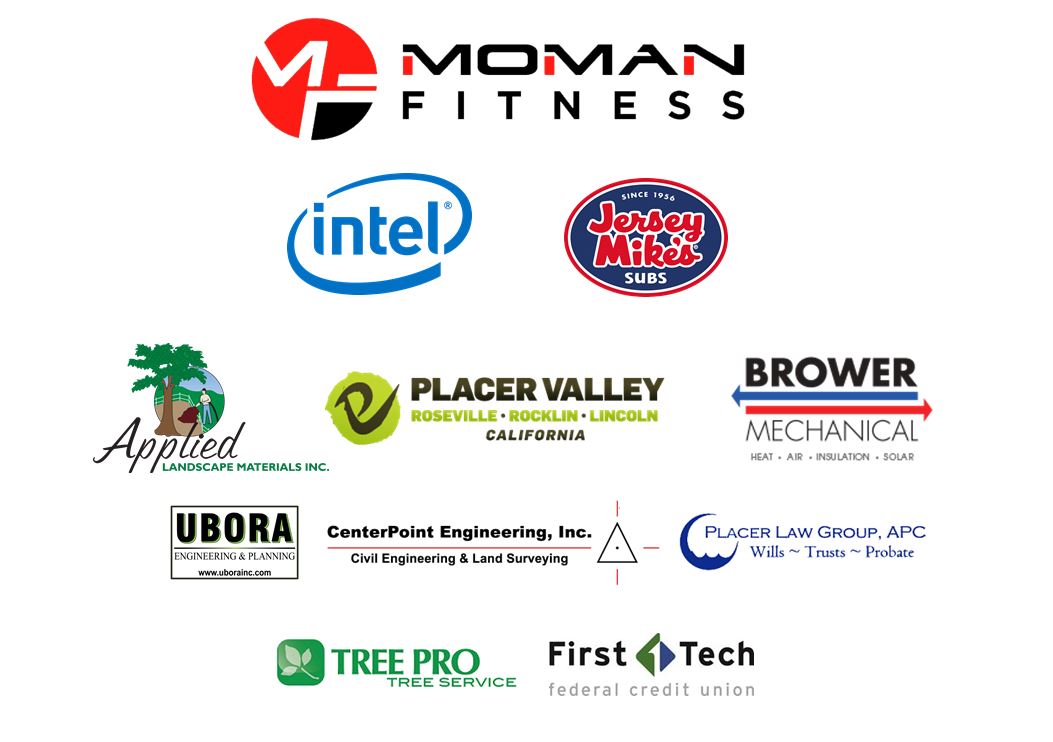 ---
Here is a preview of the Waiver and Photo Release:
All attendees must sign this form and return before participating in any of the activities.
CITY OF ROCKLIN
RELEASE & INDEMNITY: In consideration for being permitted by the City of Rocklin to participate in the above activity(ies), I hereby waive, release and discharge any and all claims for damages for personal injury, death, or property damage which I or my child (if participating) may have, or which hereafter accrue to me, or my child, against the city as a result of my or my child's participation in the activity(ies). This release is intended to discharge the city, its officers, officials, employees and volunteers, and any other involved public agencies from and against any and all liability arising out of or connected in any way with my or my child's participation in the activity, even though that liability may arise out of negligence or carelessness on the part of the persons or public agencies mentioned above. I further understand that accidents and injuries can arise out of the activity(ies); knowing the risks, nevertheless, I hereby agree to assume those risks and to release and hold harmless all of the persons or agencies mentioned above who (through negligence or carelessness) might otherwise be liable to me, or my child (or my or my child's heirs or assigns) for damages. It is further understood and agreed that this waiver, release and assumption of risk is to be binding on my and my child's heirs and assigns. In addition, I agree to indemnify and to hold harmless the city and its officers, officials, employees and volunteers from and against all claims, damages, losses and expenses including attorney fees arising out of my or my child's participation in the activity(ies) described above, caused in whole or in part by my and my child's negligent act, except where caused by the willful misconduct of the city.
I hereby grant to the City of Rocklin the absolute and irrevocable right and permission to use, reuse, and publish all pictures of me or my child taken in the course of City of Rocklin business. I fully understand that I hold no control over the use of the image (s) of which I or my child is a part. Further, I grant to the City of Rocklin, and those who the City assigns, the right to use me or my child's name, if necessary. I hereby release the City of Rocklin from any and all claims and demands arising out of, or in connection with, the use of the photograph, including any claims of libel. This authorization and release shall also apply to those working with or in connection with the City of Rocklin, as well as the person (s) who took the photograph (s). I have fully read the foregoing and completely understand the contents.
PHOTO/VIDEO MODEL RELEASE: I hereby give permission to Sierra College and the Sierra College Photographer/Videographer to use my name and likeness in all forms and media for advertising, trade, and any other lawful purposes. I understand that I will receive no monetary payment now or in the future for the reproduction of these photographs.
CBS TELEVISION STATIONS
GRANT OF RIGHTS/RELEASE: I hereby consent and agree that CBS 13 KOVR, CW 31 KMAX, CBS Television Stations Group and any other television stations and/or television cable systems ("Broadcasters") to which CBS 13 KOVR and CW 31 KMAX sees fit to distribute television programs, parts of television programs or promotional advertising messages, may use electronic or mechanical reproduction of my likeness or voice for broadcast and/or promotional advertising purposes; that the Broadcasters may distribute same by any method now known or later discovered anywhere in the world in perpetuity; that the Broadcasters may broadcast my name and information about me on the air; and that the Broadcasters may edit the pictures and recordings of me as they wish. I hereby release the Broadcasters, their agents, parent companies and affiliates from any liability for same.
USE OF RIGHTS/NO REVOCATION: I understand that the Broadcasters are not obligated to use any of the rights granted. I know the Broadcasters will incur expenses in reliance on this Release so I will not revoke it.
ENTIRE RELEASE: In signing this Release, I have not relied on any representations or other statements that are not contained therein. I further agree that no oral agreements are binding on CBS 13 KOVR and/or CW 31 KMAX unless and until reduced to writing and signed by a representative of CBS 13 KOVR and/or CW 31 KMAX.
YOU WILL AGREE TO THIS ON THE FOLLOWING PAGE.
---