Description
Please join us at Palisades Credit Union Park on Wednesday July 4th as your Rockland Boulders take on the Trois Rivieres Aigles in a game guaranteed to be a blast!
Reserve your Firecracker Pack today for $49*!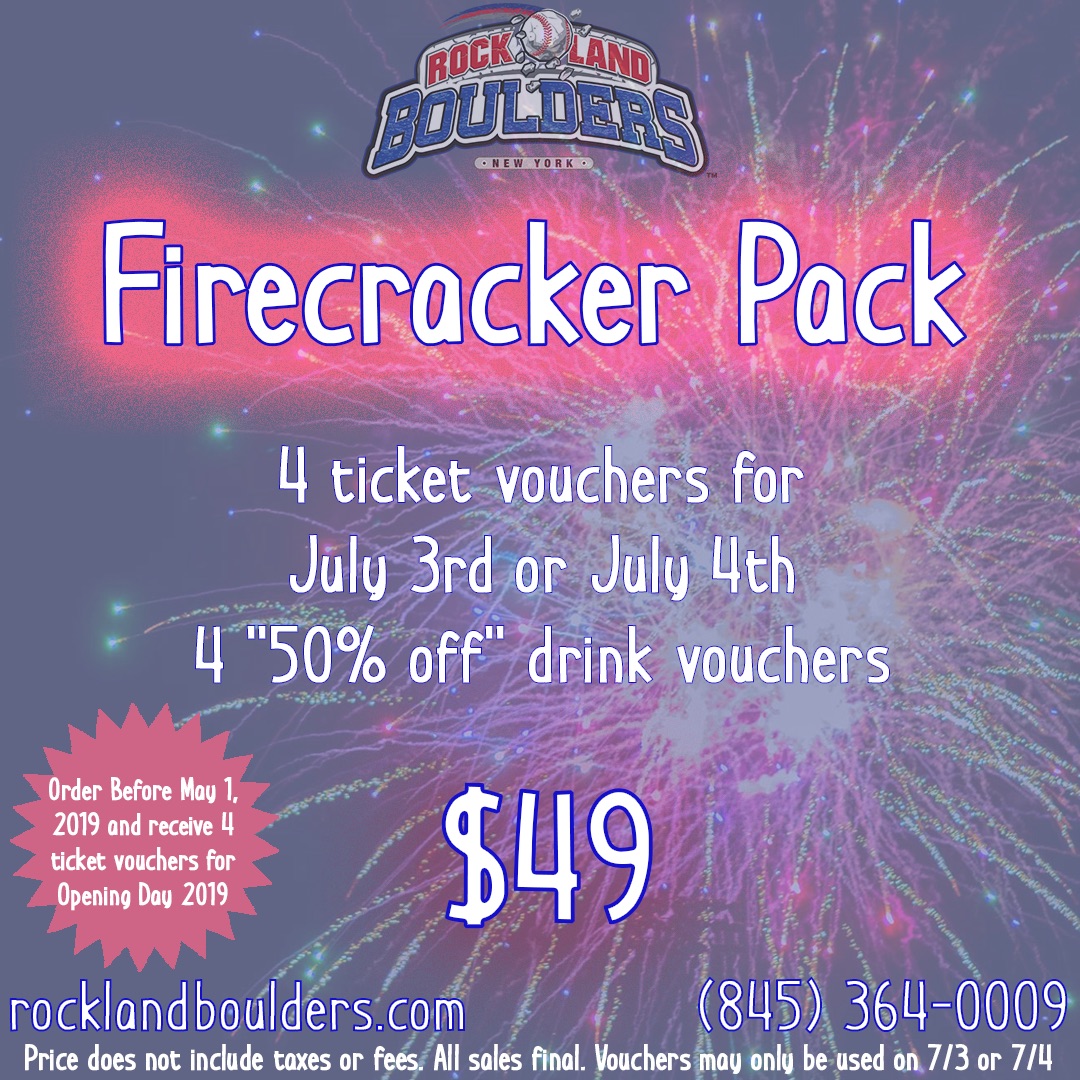 Pack includes:
4 ticket vouchers for the the July 3, 2019 game and/or the July 4, 2019 game (game starts at 6:30pm)
4 beer/soda vouchers
Plus post-game patriotic fireworks!
*Taxes and service fees apply