Description
COME OUT TO THE BLAST FRIDAY EVENT IN DOWNTOWN CLEARWATER!
FREE MUSIC - LOTS OF FOOD, FUN & LOCAL SHOPPING TOO!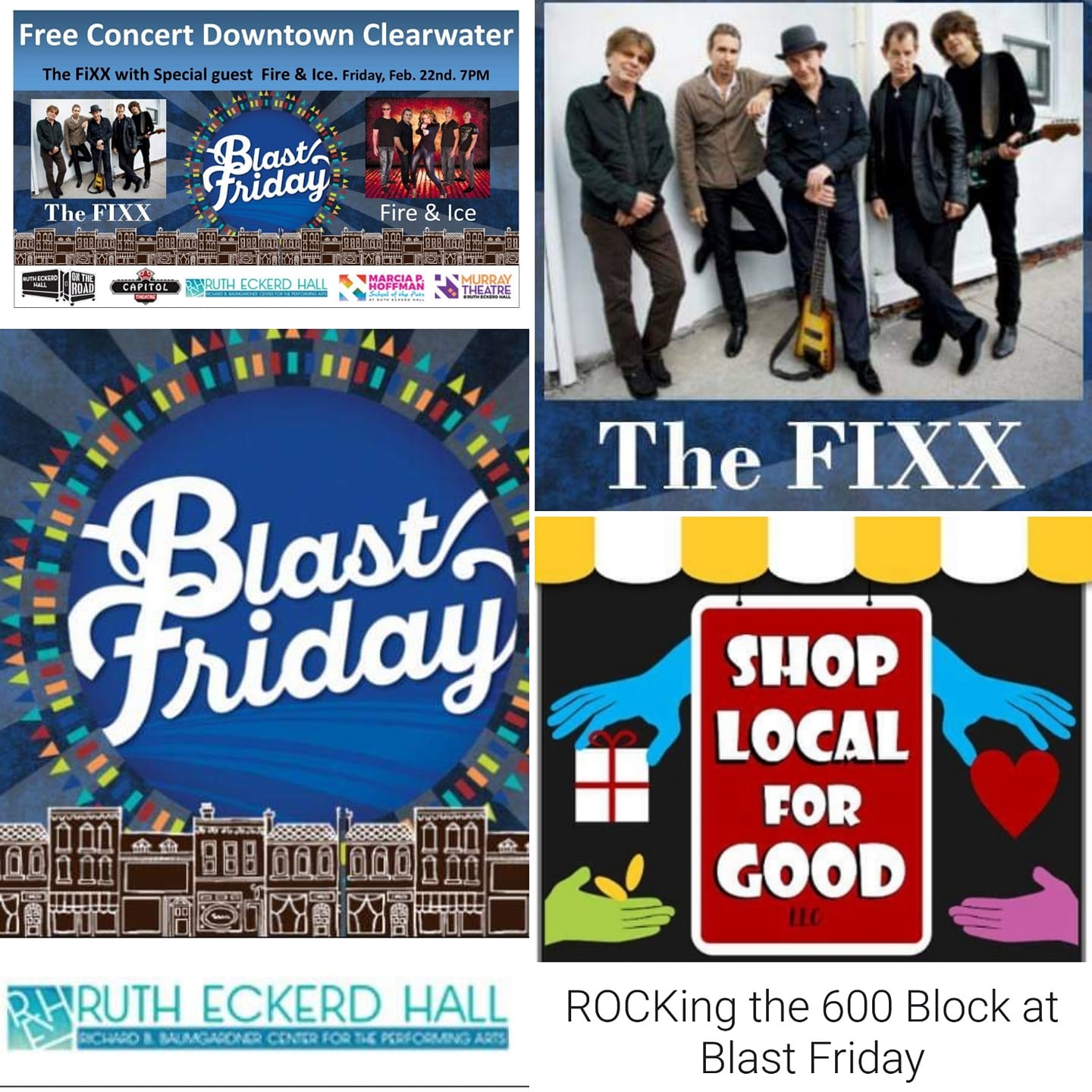 "Alternative rock and MTV pioneers, The FIXX return to Blast Friday in Downtown Clearwater. Major hits include "One Thing Leads To Another", "Saved by Zero", "Are We Ourselves", and "Secret Separation". The FIXX lineup remains identical to that which toured after the original album release."
More about the event

The Shop Local For Good team is showcasing artists - artisans - authors - entrepreneurs & DELICIOUS food on the 600 Block of Cleveland Street during the Blast Friday Music Festival on February 22nd in Downtown Clearwater! Stay tuned to all of our participating vendors in this showcase album:
Come out to Rock 600 Block at Blast Friday with your entire family!
VENDOR INQUIRIES OPEN: <<< Apply today!