ROCKIN' STOCKING with GAMMER (UK) & COTTS (AU)

Friday, November 27, 2015 at 8:00 PM

-

Saturday, November 28, 2015 at 3:00 AM (PST)
Event Details
We've got THE place to go on Black Friday. Come and kick off your holiday season with SeattleHARDCORE & NuBreed!
We're bringing you not one, but TWO international headliners, because what are the holidays without just a bit of excess?
•••★★★TICKETS AND STUFFED STOCKING UPGRADES★★★•••
(All tickets include (1) raffle ticket for the chance to win an Xbox ONE and other presents, see below for rules)
$10 Super Limited Early Bird
$25 STUFFED STOCKING UPGRADE (you must also purchase a door ticket for entry) gets you a holiday stocking stuffed with:
• A limited edition SeattleHARDCORE t-shirt
• 8GB USB flash drive with live recordings from previous events
• (5) Raffle tickets for the chance to win an Xbox ONE and other presents (see below for raffle rules)
• Assorted other madness we can find to fill up the stocking
NOTE: THE STUFFED STOCKING UPGRADE IS LIMITED AND WILL ONLY BE ON SALE UNTIL SUPPLIES SELL OUT
(There is a very small chance a small number will be available the night of the show....DO NOT WAIT)
•••★★★ROOM 1 - THE STOCKING ROCKIN' ROOM★★★•••
Because we love you…and after all, it is the holidays…we've got the 6 time winner of the BEST HARDCORE DJ award coming all the way from the UK…the man himself,
Together We Rise | Corson Agency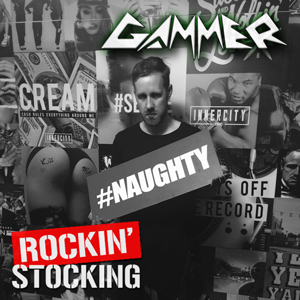 https://www.facebook.com/DJGammerFans
https://www.soundcloud.com/djgammer
Gammer is some kid who discovered Happy Hardcore by way of a Bonkers CD then ended up making it his life mission
Having being discovered by Dougal at a young age, Gammer went on to establish himself as a one of the top Hardcore DJ's, receiving many awards such as the coveted 'Best Hardcore DJ' award for 6 consecutive years
These days Gammer continues to write UK Hardcore whilst pulling in many outside influences. He also dabbles into other genres and has recently collaborated with highly respected artists such as Mike Discala (Nero / CamelPhat) and Hudson Mohawke (G.O.O.D Music / TNGHT / Kanye West)
All the way from the land of Oz…he's joined us for almost every Addicted and now he's back to give you the gift of hardcore!!!
HappyHardcore.com | YouTube.com | Harder Faster Louder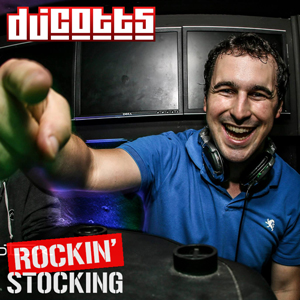 https://www.facebook.com/DJCotts
https://www.youtube.com/user/DjCotts
In early 2002 Cotts became addicted to the sounds of what we now know as UK Hardcore. Hooked on driving beats, euphoric melodies and a genre which re-invents its sound every few years what ís not to love? Dedicated to this sound Cotts is entering his eighth year on HappyHardcore.com radio, has released three hugely successful Hardcore Addiction albums and plays regularly at raves around the world.
In late 2006, Cotts joined YouTube in its infancy hoping to bring the sound of UK Hardcore to the masses. He gained worldwide attention, quickly becoming one of the first YouTube partners and introducing thousands to UK Hardcore and the art of Djing. In 2010 he set off on his first international tour across the USA rocking Miami, Dallas, Nashville, Boston and Seattle. Now 12 million views later, rocking festivals such as Defqon 1, a partnership with Pioneer DJ and numerous productions under his belt, Cotts continues to push his love of UK Hardcore around the world.
With local support from:
Seattle Hardcore | Harder Faster Louder
http://www.facebook.com/iankhardcore
http://www.soundcloud.com/iank
Ian K is best known for his ongoing support of the Hardcore Rave sound. Through his live DJ performances and his studio releases, Ian K is dedicated to bringing the harder side of dance culture to the masses!
His releases have climbed the charts and landed at number 1 on Trackitdown, and his energetic live sets have represented the Hardcore Sound at events such as HTID in the Sun, Nokturnal Wonderland, and USC 13!
Seattle Hardcore | Harder Faster Louder
http://www.facebook.com/dummyhardcore
http://www.soundcloud.com/dummy
One of Seattle's original hardcore DJs is here to bring freeform to the hardcore massive. Known for his love of the darker and harder UK hardcore, Dummy has been a staple of the US rave scene for almost two decades. With appearances at the biggest festivals on the west coast such as Nocturnal Wonderland and HTIDUSA, along with sets at WEMF and the UK's Freeformation, he's rocked crowds around the globe. Dummy has helped to create the popularity of freeform hardcore in the US rave scene and has cemented his place as a part of the hardcore elite.
The Purveyor of Powerstomp,
Knife Force | Justice Hardcore | Seattle Hardcore
https://www.facebook.com/Doughboy-142342049153652/timeline/
https://soundcloud.com/djdoughboy
With over a decade of conquest behind the decks and in the production studio, Doughboy is by far, a Seattle Hardcore hero. His objectives: inspire the masses to get up and sing, enlighten UK Hardcore enthusiasts with unexpected mixes and genre-blending, and assimilate those who mistakenly happen upon his catchy tracks. During Doughboy's sets, you can expect all things super Happy Hardcore, occasionally mixed with brilliant Drum and Bass and vocally, hip-hoppy Trap. Be on the lookout for sing-along Hardcore anthems, fresh material just released, and sneak peeks at unreleased tracks you'll come to adore. DJ Doughboy is not to be missed!
https://www.facebook.com/tigondj
https://www.soundcloud.com/tigon
In over a decade behind the decks, Tigon has rocked dancefloors from Atlanta to San Francisco with the sounds of Hard Dance Music, or
#HDM
.
Focusing heavily on the funkier, bouncier, Hard House side of hard dance his sets bring a happy, euphoric and energetic vibe to the party.
He is a Co-Founder of Seattle's iconic hard dance production company Nu Breed Entertainment. On several promo lists, Tigon is sure to drop the hottest new
#HDM
tracks never before heard in the United States. Fusing the sounds of Electro, Big Room, and Melbourne Bounce with the Hard Dance sounds of Hard House and Hard Trance, his set is guaranteed to get you smilin' and bouncin. This is
#HDM
. This is Bounce. This is Tigon.
Marble Productions | Electric Wednesdays
https://www.facebook.com/MARBLE-PRODUCTIONS-336547553034072/
With more than 15 years experience Marble has played everything from massives, raves, club nights, underground events and everything in between. Not content with playing one genre Marble's sets are packed will multiple genres, mashups, scratching and shenanigans.
Owner & founder of Marble Productions, one of the longest running EDM production companies in the Northwest. Spanning more than 16 years, Marble Productions has brought countless events to the Pacific Northwest.
•••★★★ROOM 2 - THE TOYBOX★★★•••
•••★★★ROOM 3 - THE DRUNKEN WORKSHOP★★★•••
•★JIMNI CRICKET★•
(special future bass/jungle/trap set!)
•••★★★RAFFLE RULES•★★★•••
• Each entry ticket gets (1) raffle ticket. Stuffed stocking upgrade package buyers get an additional (5) raffle tickets.
• Additional tickets can be purchased day of show at the venue for $5/each or 3 for $10.
• Raffle ticket sales will end at 11:00pm on November 27th, 2015, prior to the drawing or when supplies run out.
• Raffle ticket sales are non-refundable.
• There is no limit to the number of tickets an individual can purchase, up to the the number of tickets available.
• We are not responsible for lost or damaged/unreadable tickets.
• The winner will be selected at Rockin' Stocking between 11:00pm November 27th and 1:00am November 28th, 2015.
• You must be present to win. If your ticket is drawn and you are not present, the prize will be forfeited and another ticket drawn for the prize.
• Prizes awarded are as-is and cannot be exchanged for cash or other prizes.
• By receipt of any prize, winner agrees to release and hold harmless SeattleHARDCORE, Nu Breed Entertainment, Studio 7, and their respective subsidiaries, advertising/promotion agencies, and prize suppliers, and each such company's officers, directors, employees, volunteers and agents (collectively, the "Released Parties") from and against any claim or cause of action, including, but not limited to, personal injury, death, or damage to or loss of property, arising out of participation in the raffle or receipt or use or misuse of any prize.
• Except where prohibited, participation in the raffle constitutes winner's consent to SeattleHARDCORE, their sponsor's and its agents' use of winner's name, likeness, photograph, voice, opinions and/or hometown and state for promotional purposes in any media, worldwide, without further payment or consideration.
• SeattleHARDCORE reserves the right to cancel, suspend and/or modify the raffle, or any part of it, if any fraud, technical failures or any other factor beyond SeattleHARDCORE's reasonable control which impairs the integrity or proper functioning of the raffle, as determined by SeattleHARDCORE in its sole discretion. SeattleHARDCORE reserves the right in its sole discretion to disqualify any individual it finds to be tampering with the raffle process or to be acting in violation of these Official Rules or any other Promotion or in an unsportsmanlike or disruptive manner. Any attempt by any person to deliberately undermine the legitimate operation of the raffle may be a violation of criminal and civil law, and, should such an attempt be made, SeattleHARDCORE reserves the right to seek damages from any such person to the fullest extent permitted by law. SeattleHARDCORE's failure to enforce any term of these Official Rules shall not constitute a waiver of that provision.
When & Where

Studio Seven
110 South Horton Street
Seattle, WA 98134


Friday, November 27, 2015 at 8:00 PM

-

Saturday, November 28, 2015 at 3:00 AM (PST)
Add to my calendar